Nov-Jan: Fri-Sun 12:00-6:00pm
Feb-Aug: FRI-SUN 12:00-sunset
Sept-Oct: Fri-Sun 12:00-sunset
open Monday Holidays
10753 Mountain Run Lake Rd, Culpeper VA 22701
Mountain Run Winery is proud to contribute to the excellence of Virginia-made wines and ciders. We are a family-owned farm winery, nestled in the heart of Culpeper County, located just outside downtown Culpeper. Centered around a trio of old barn, our winery features a one-of-a-kind tasting room is built in a 1960's corn crib, a renovated 100+ year-old horse barn, and our wine processing barn.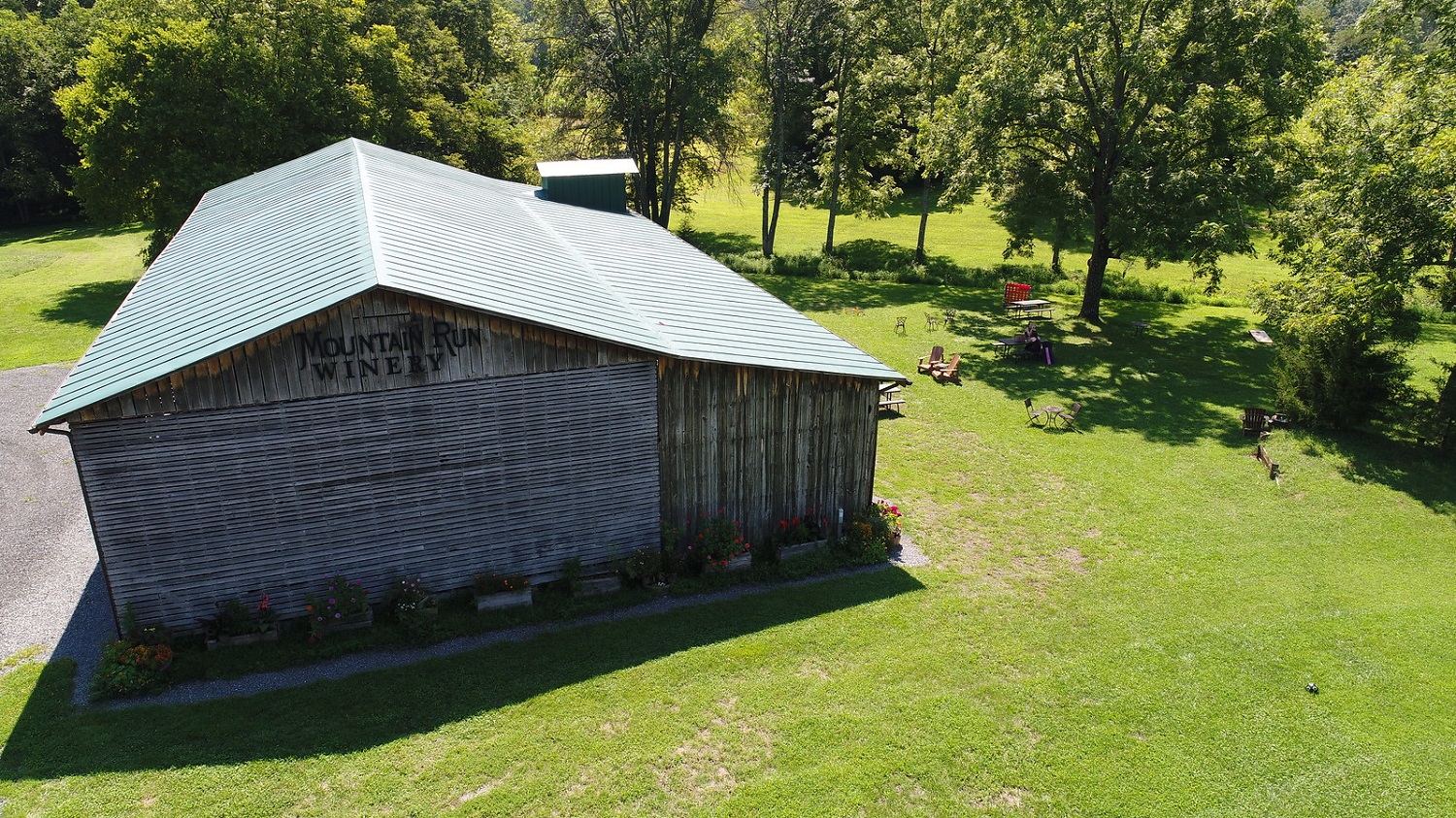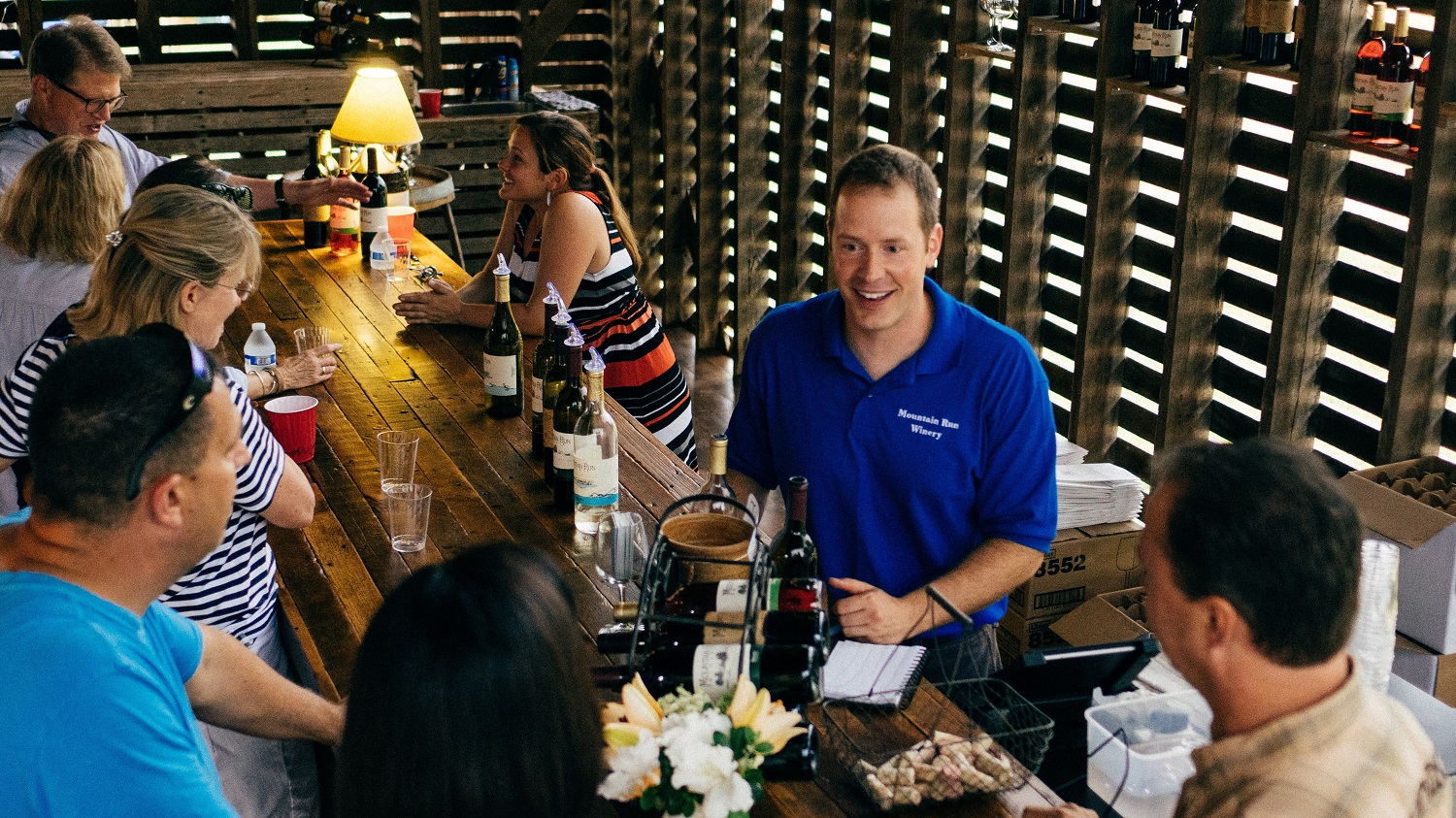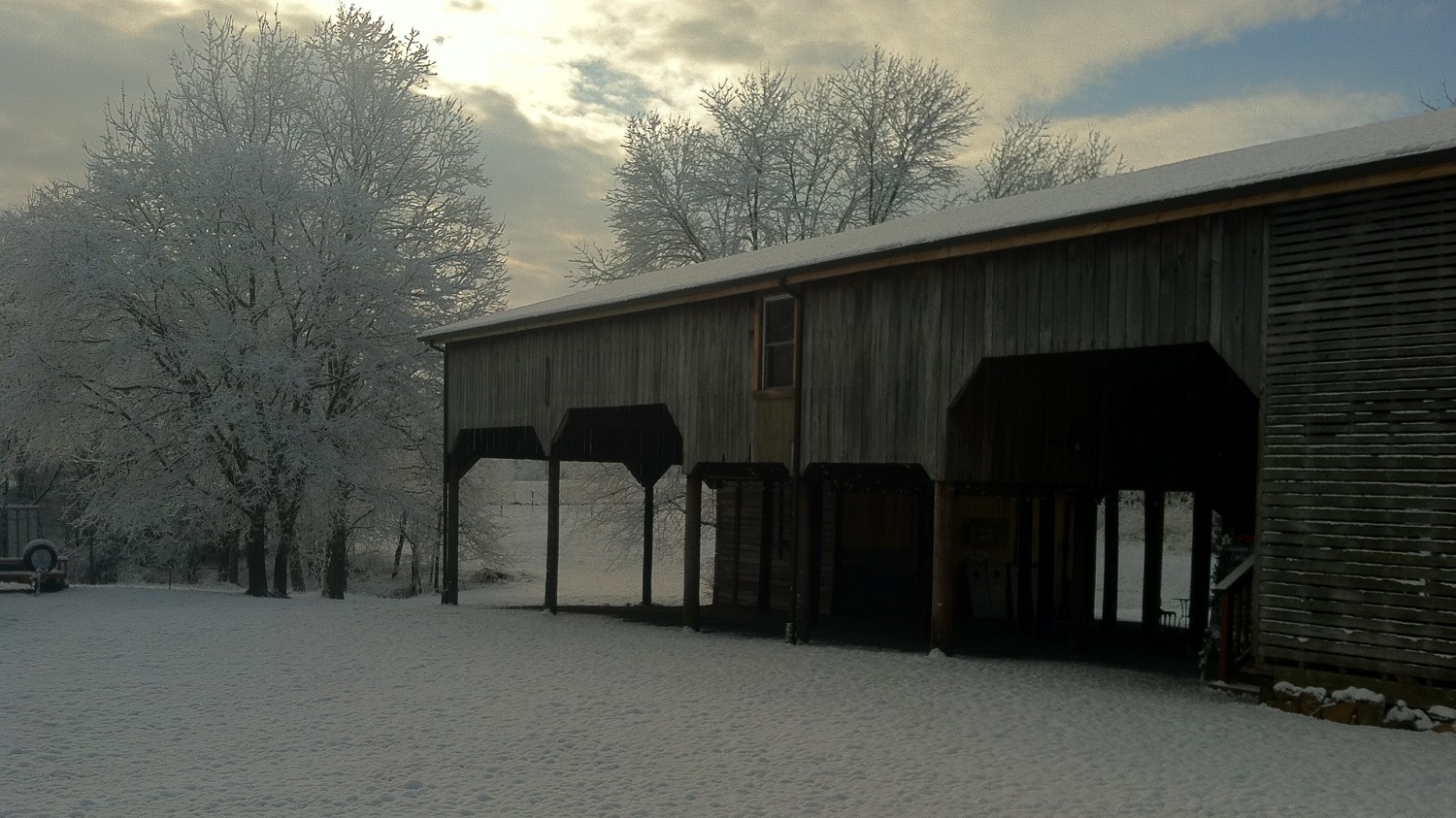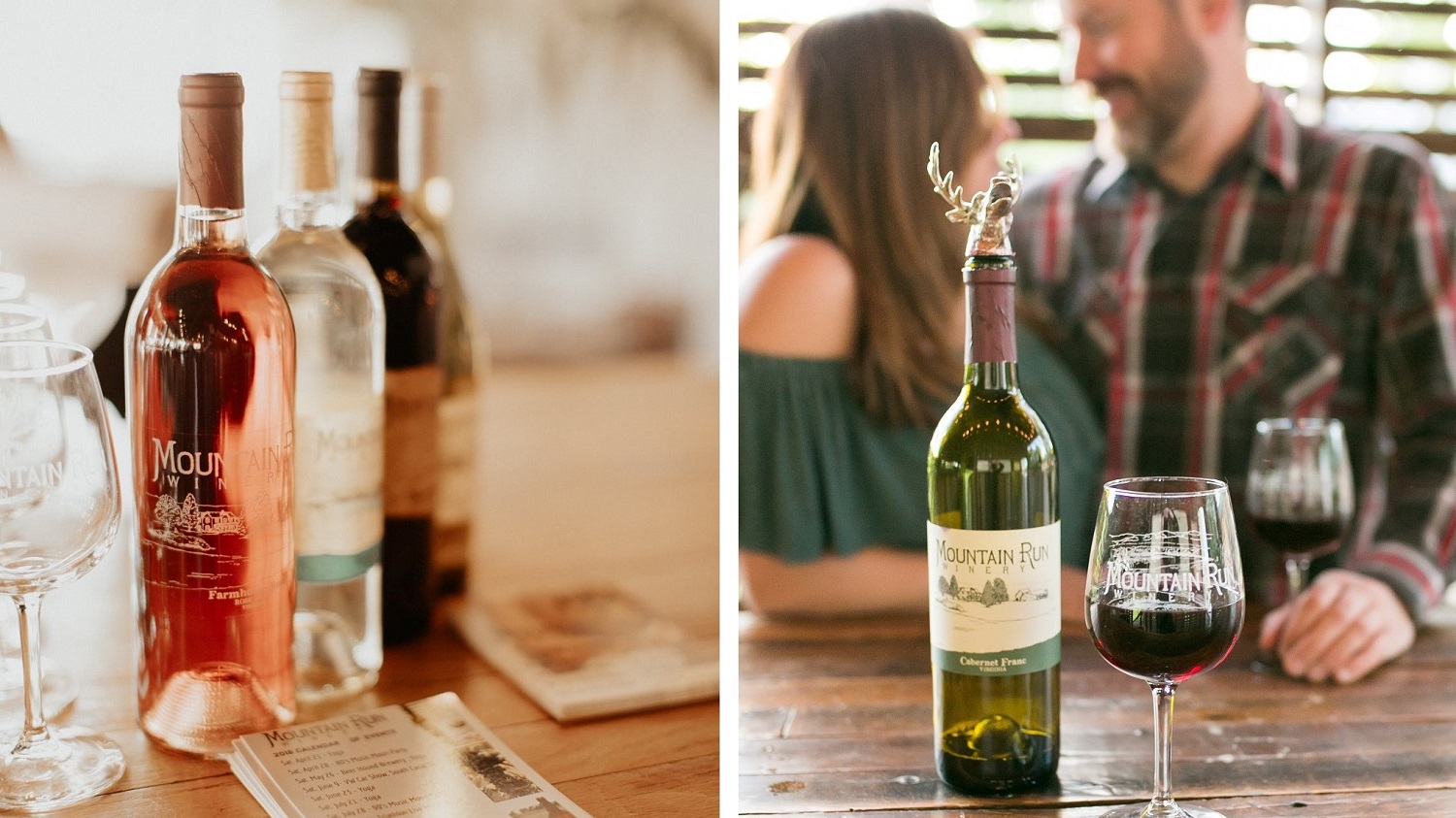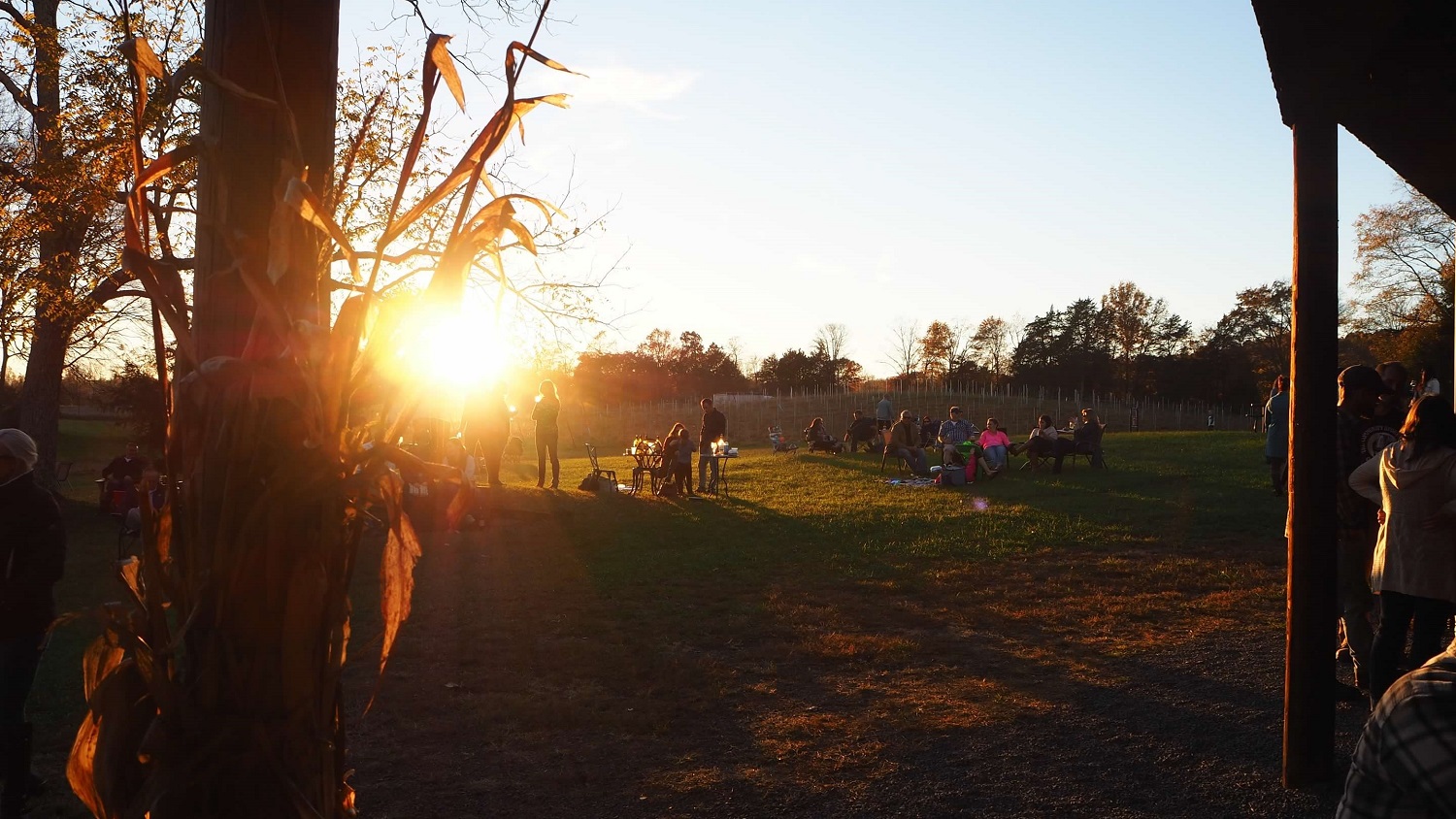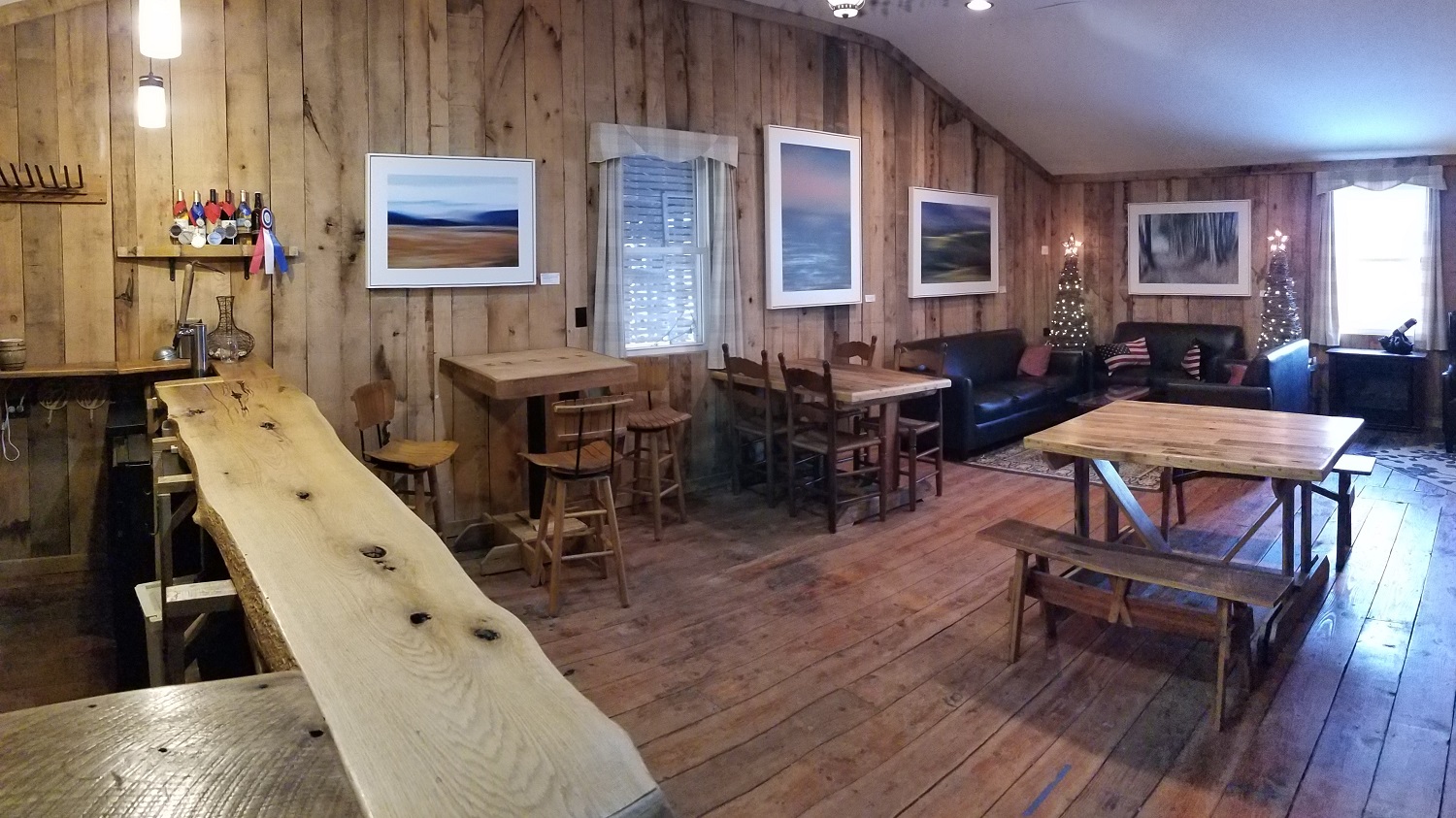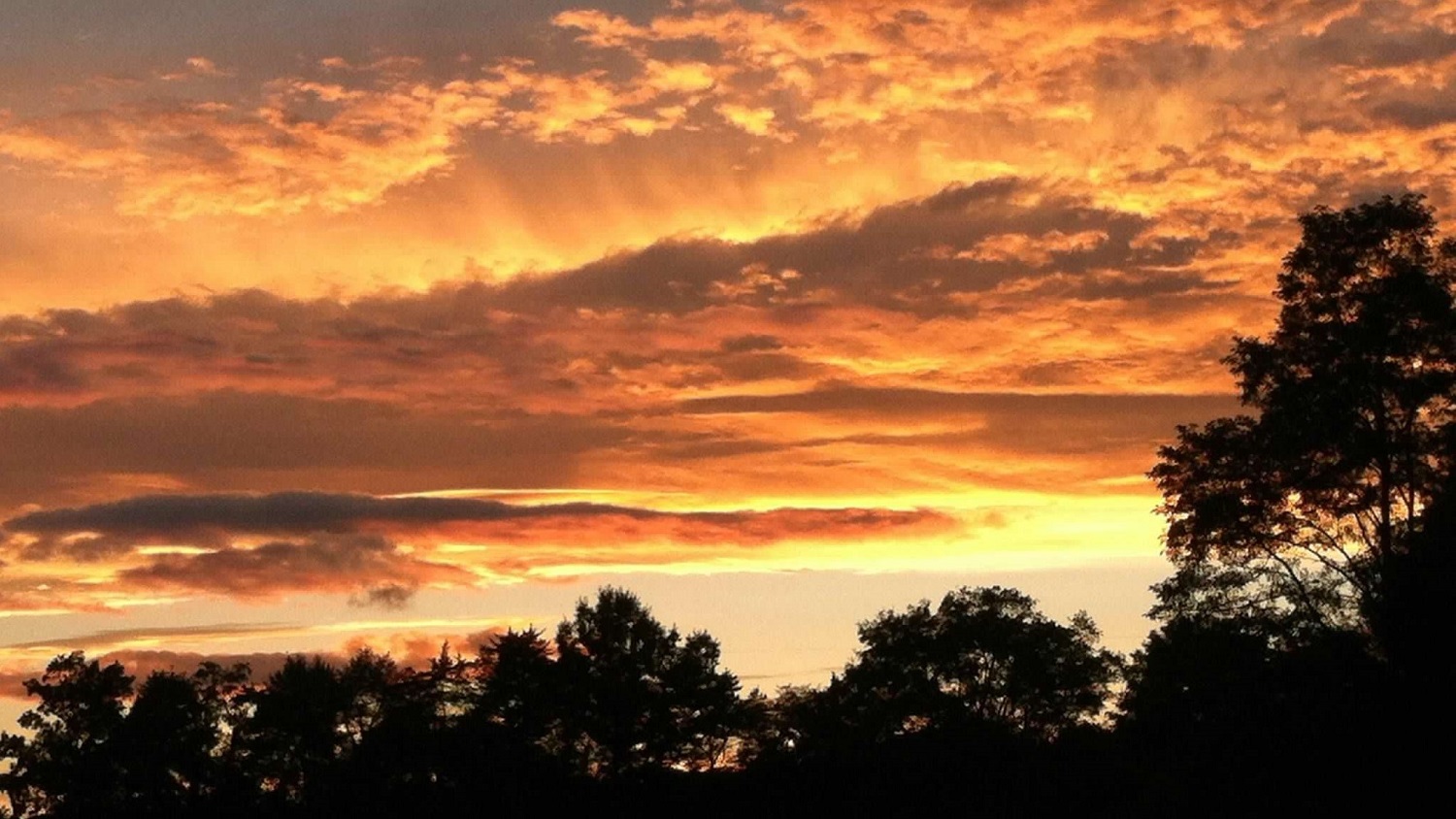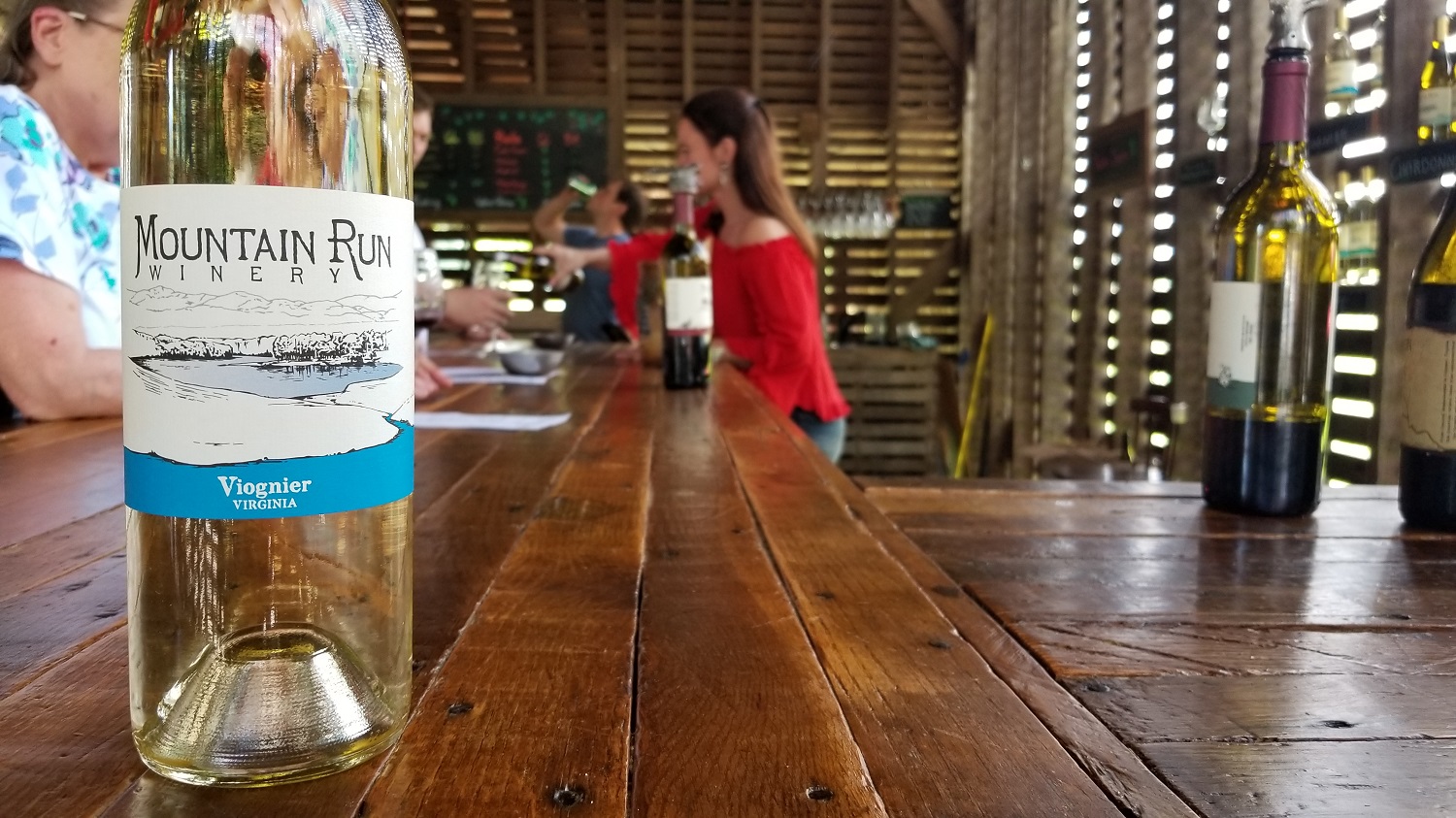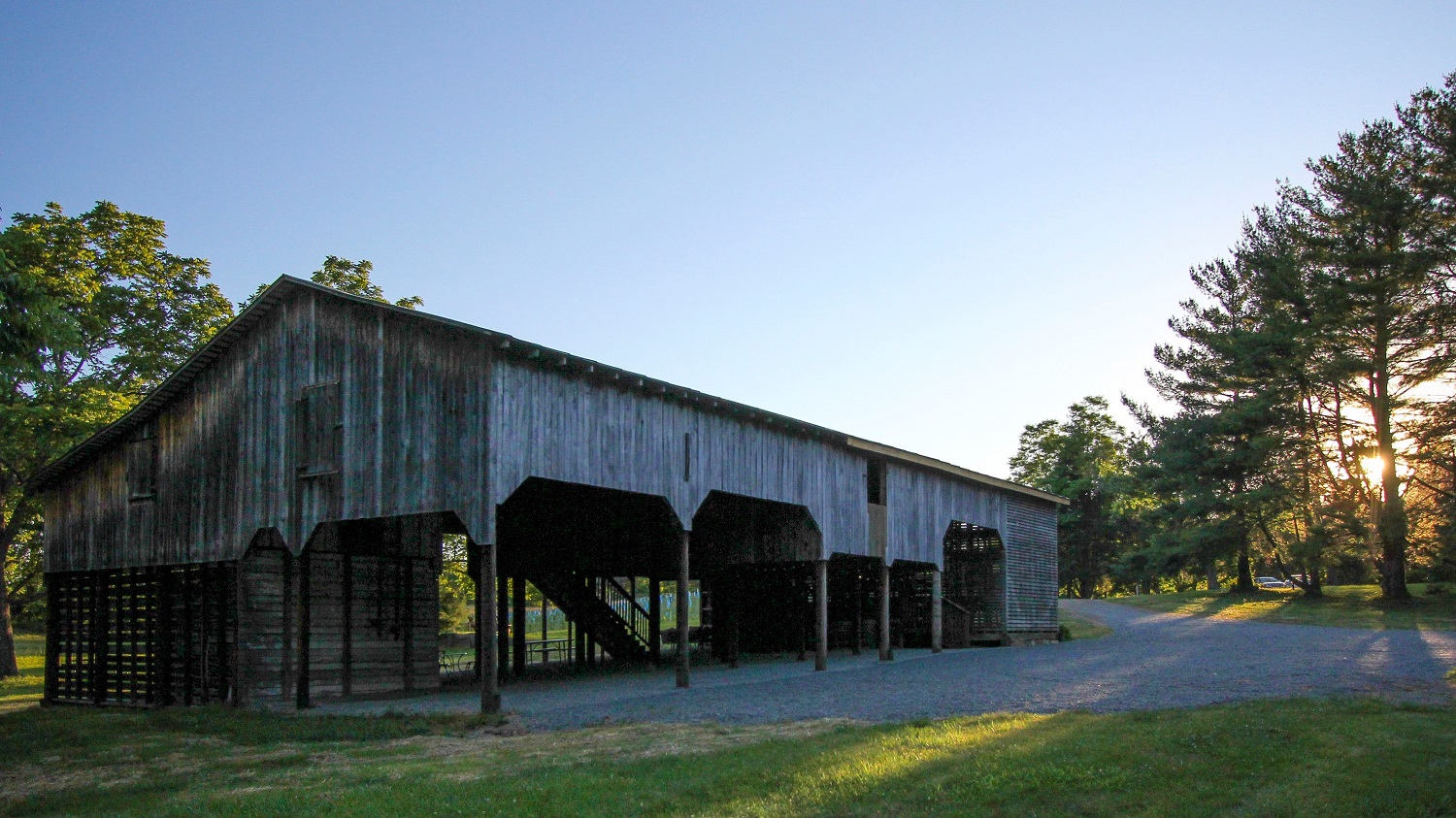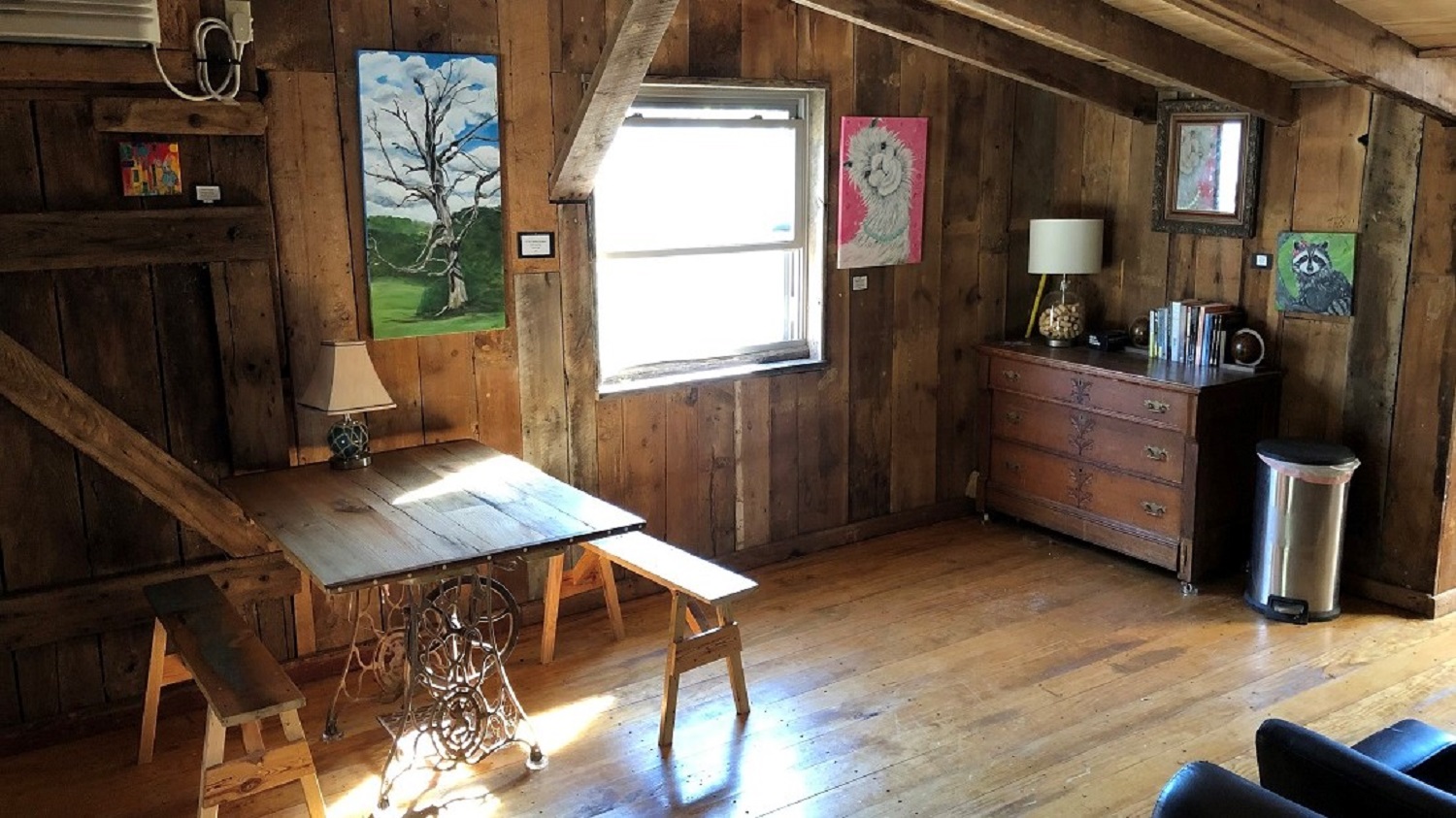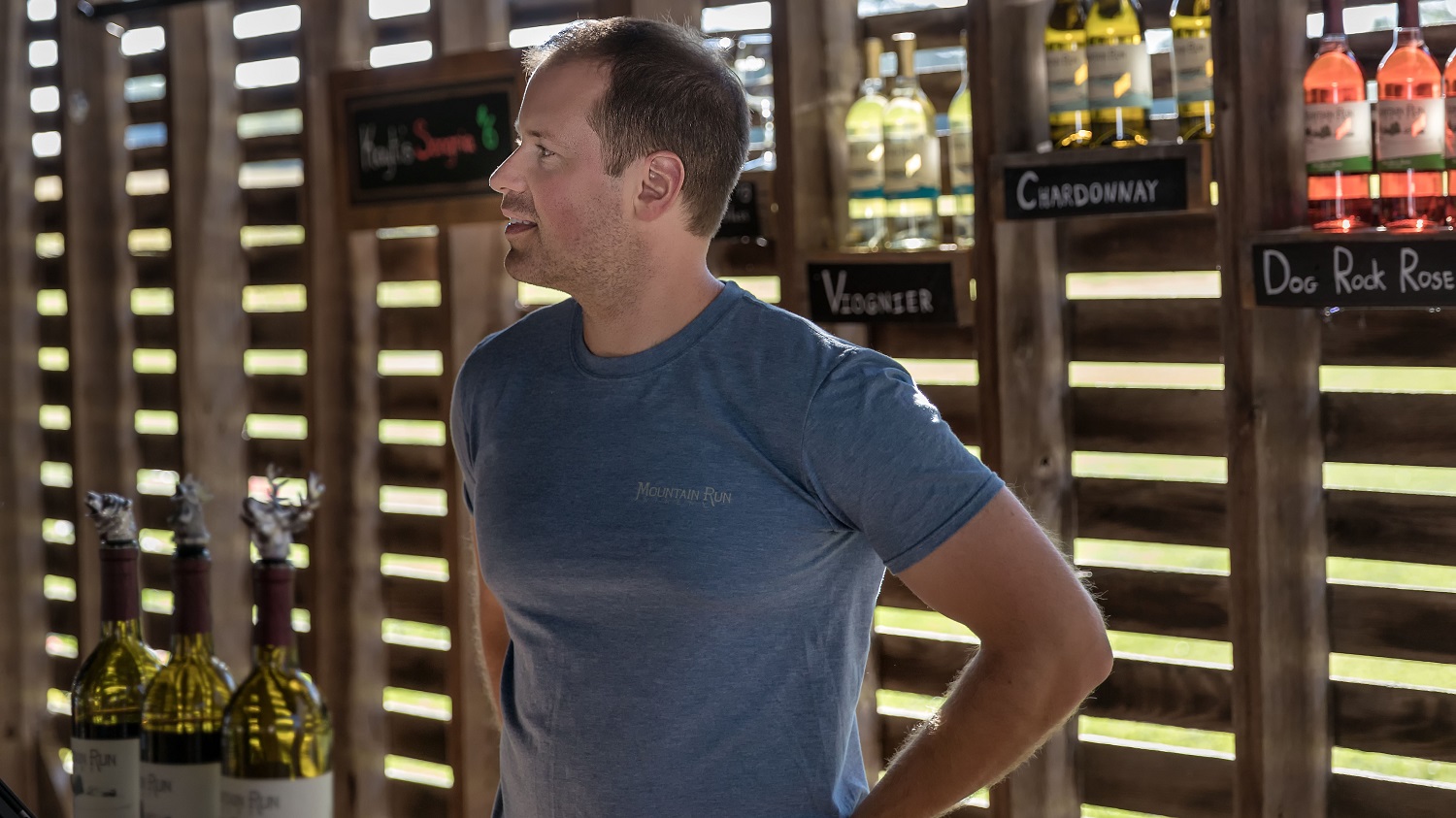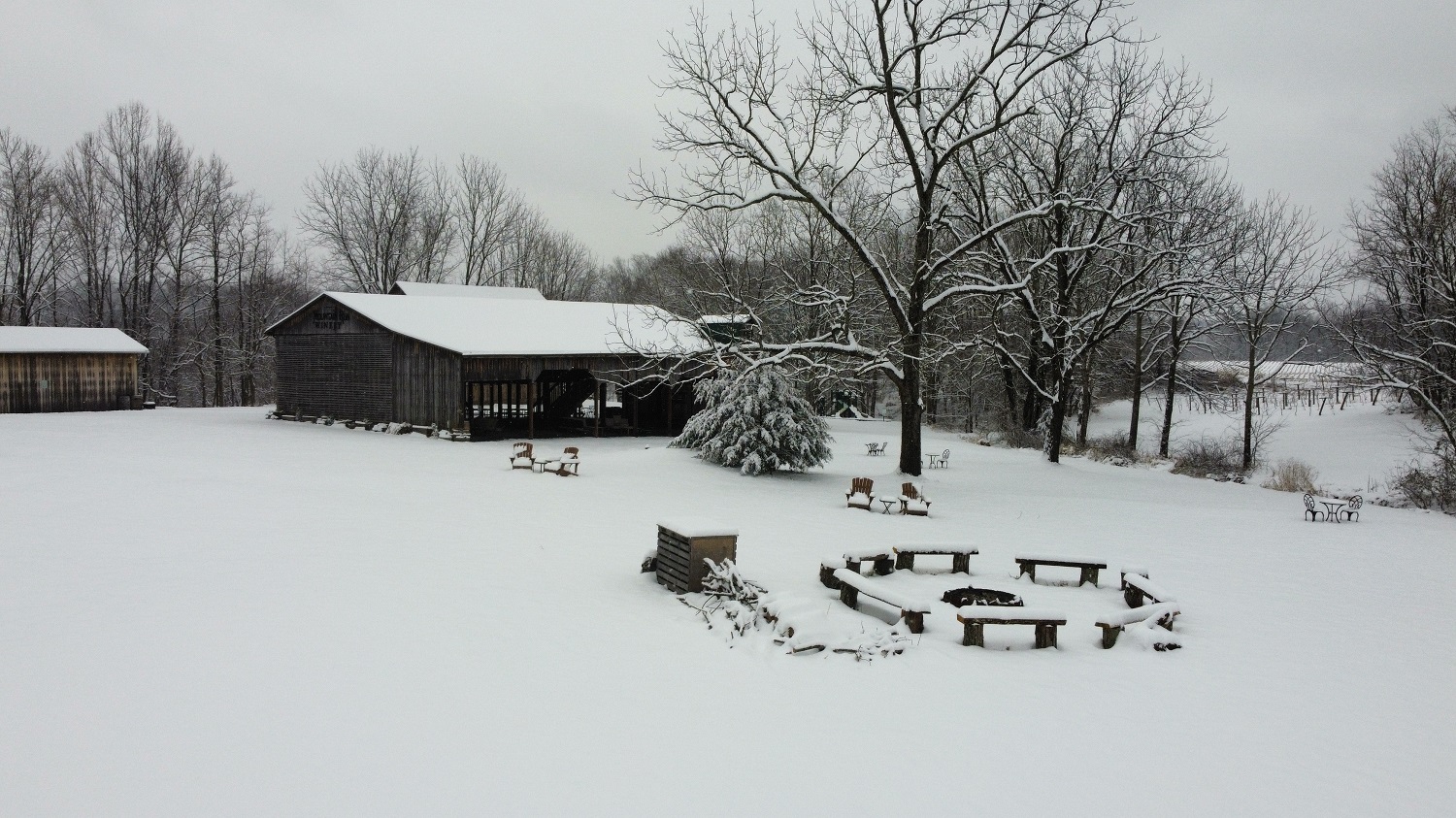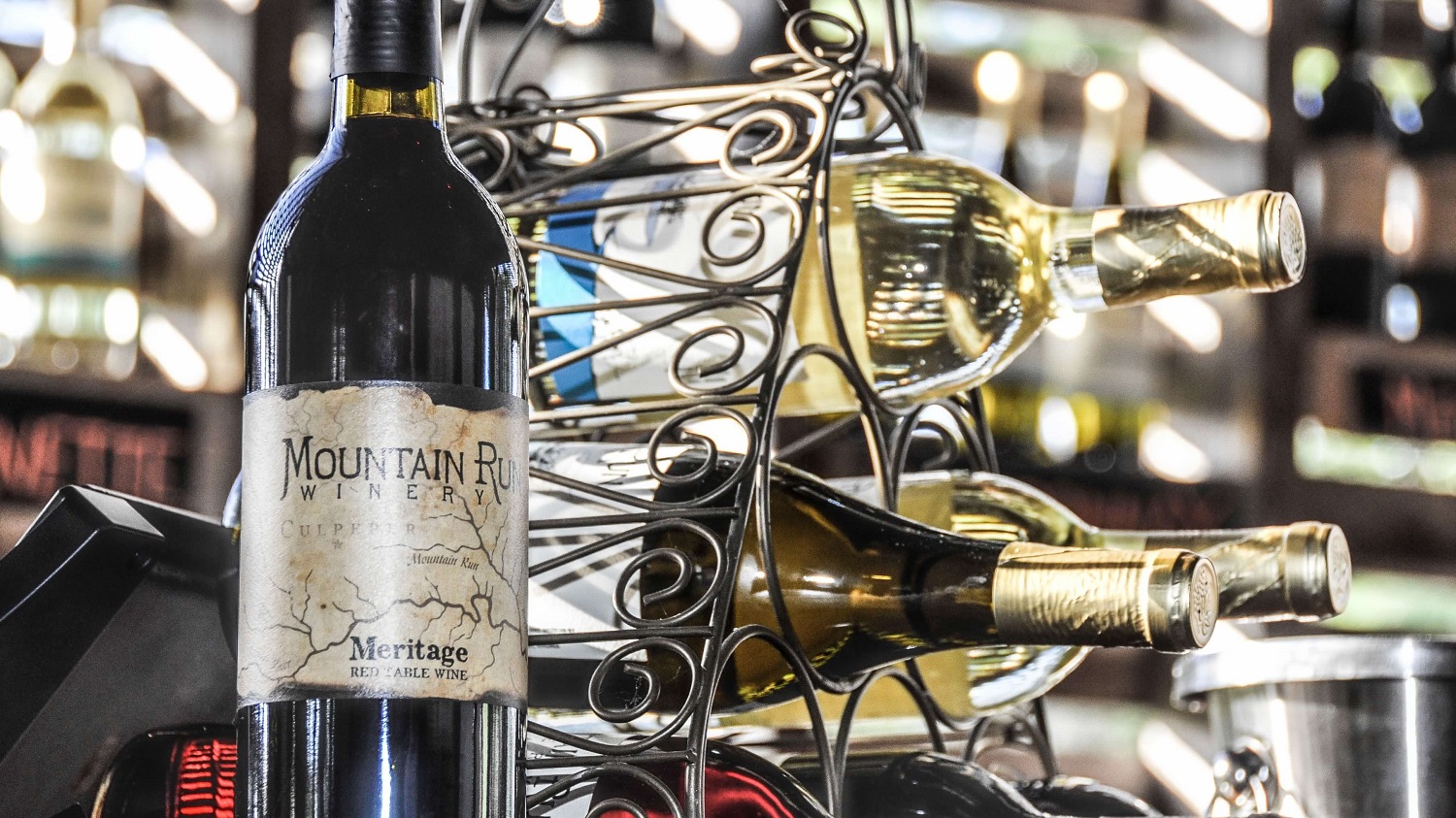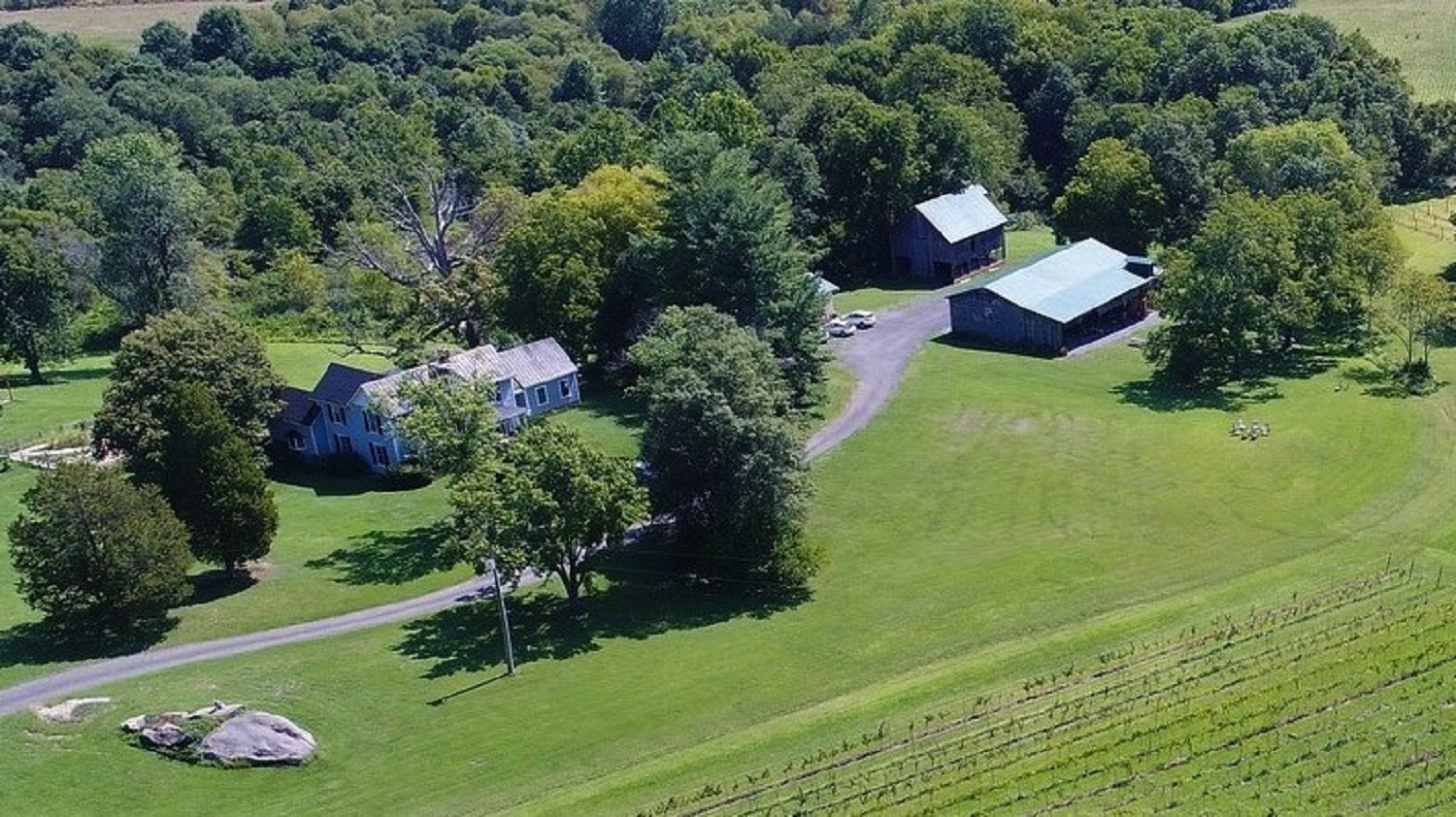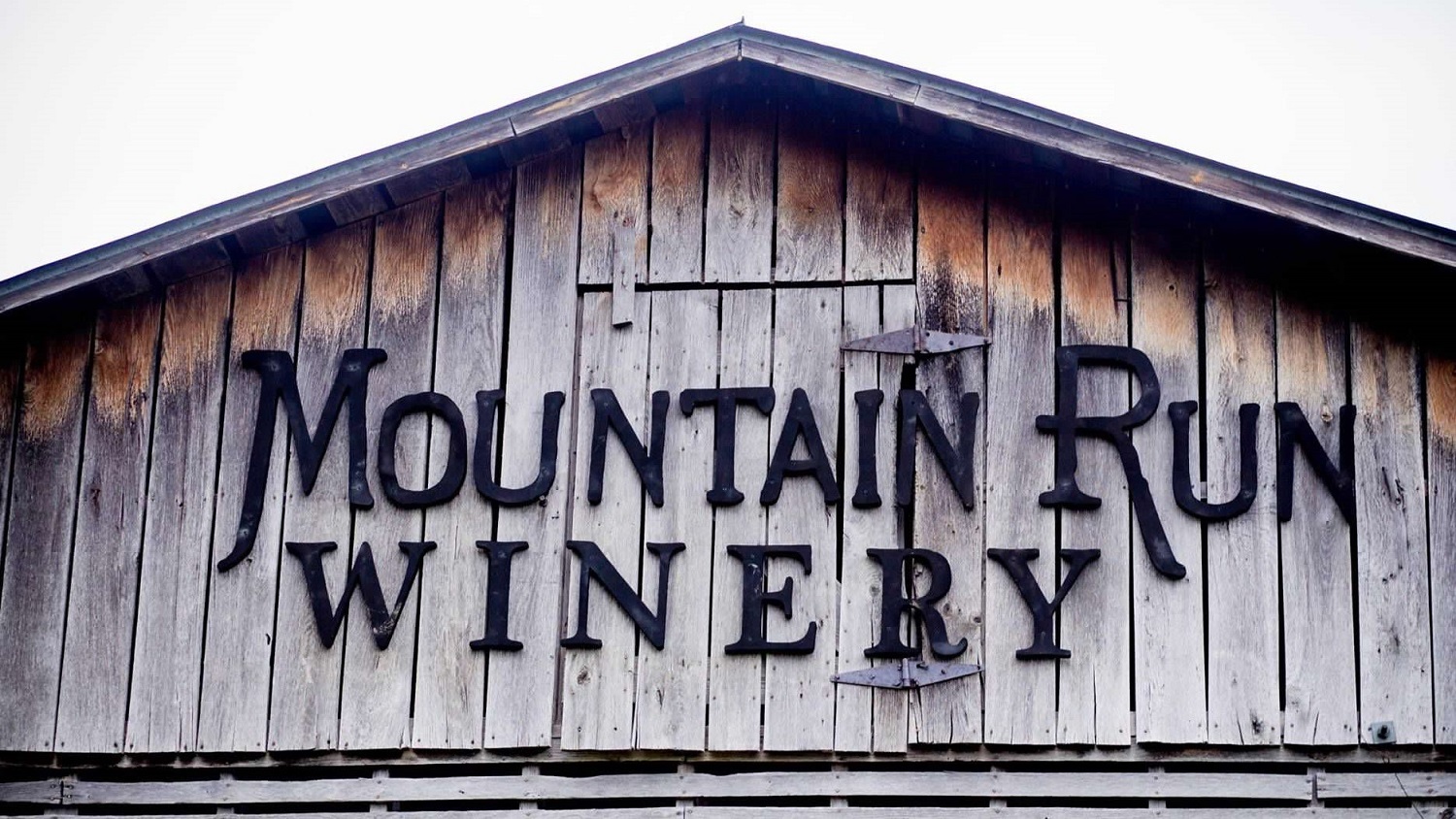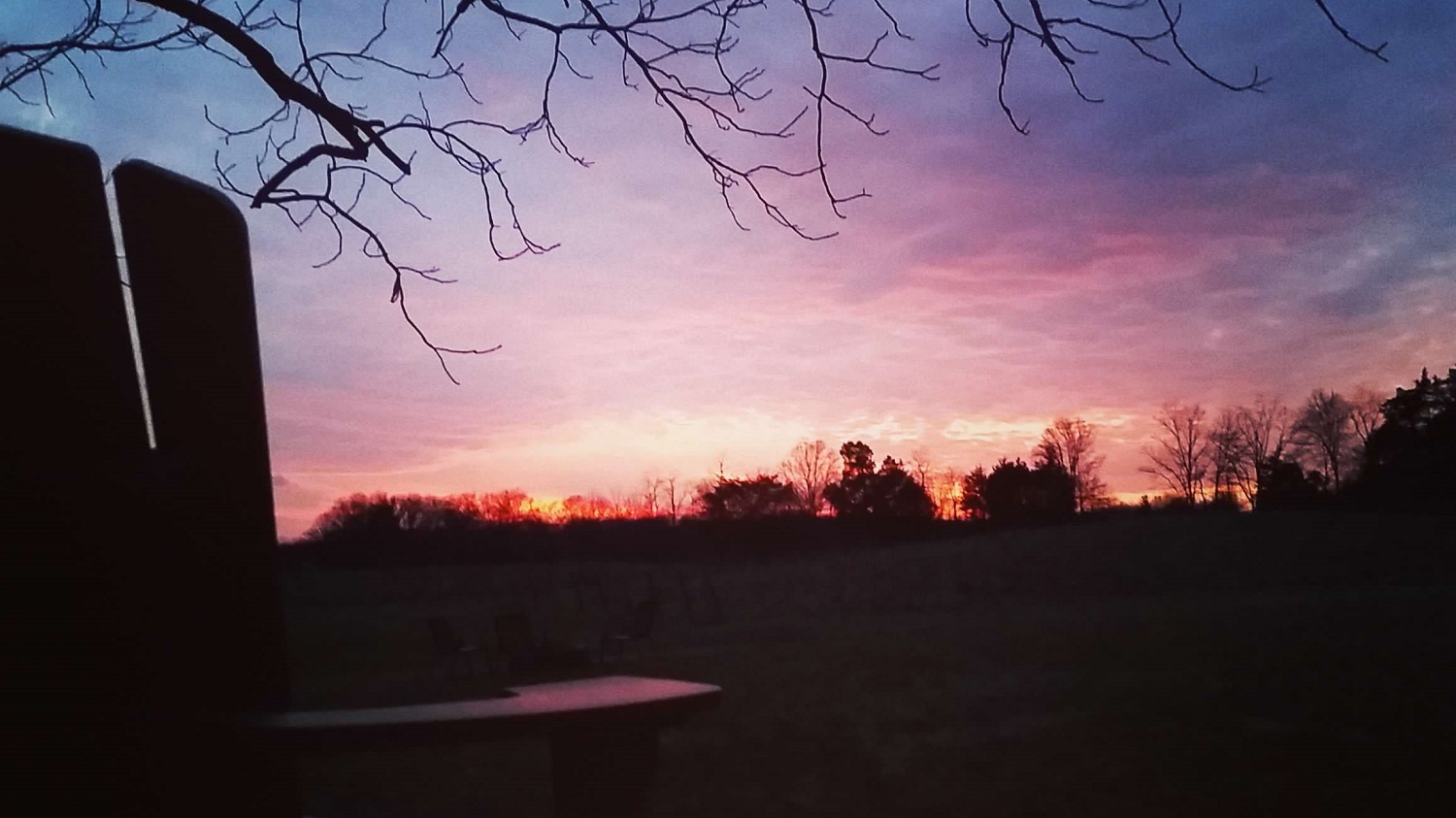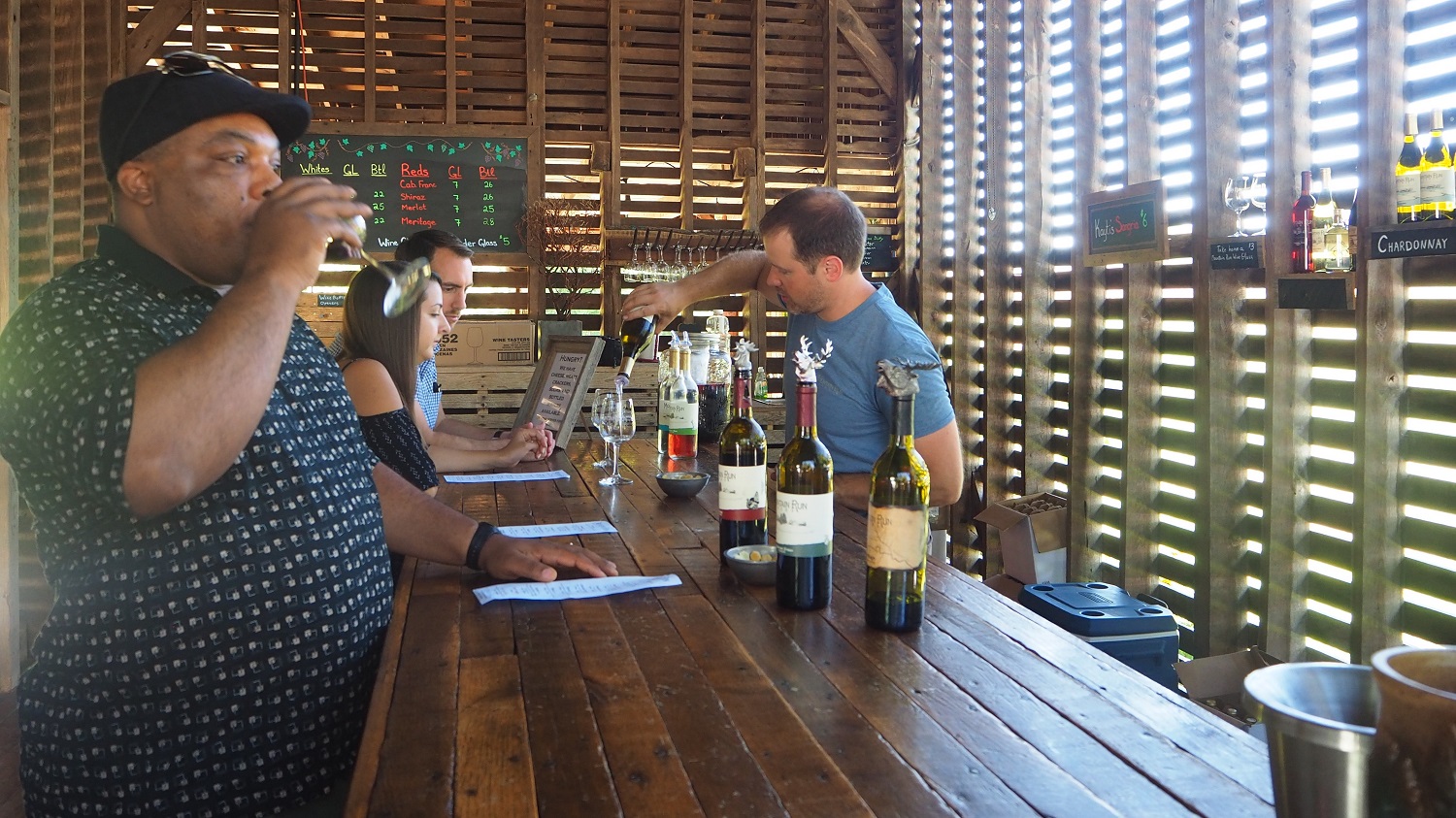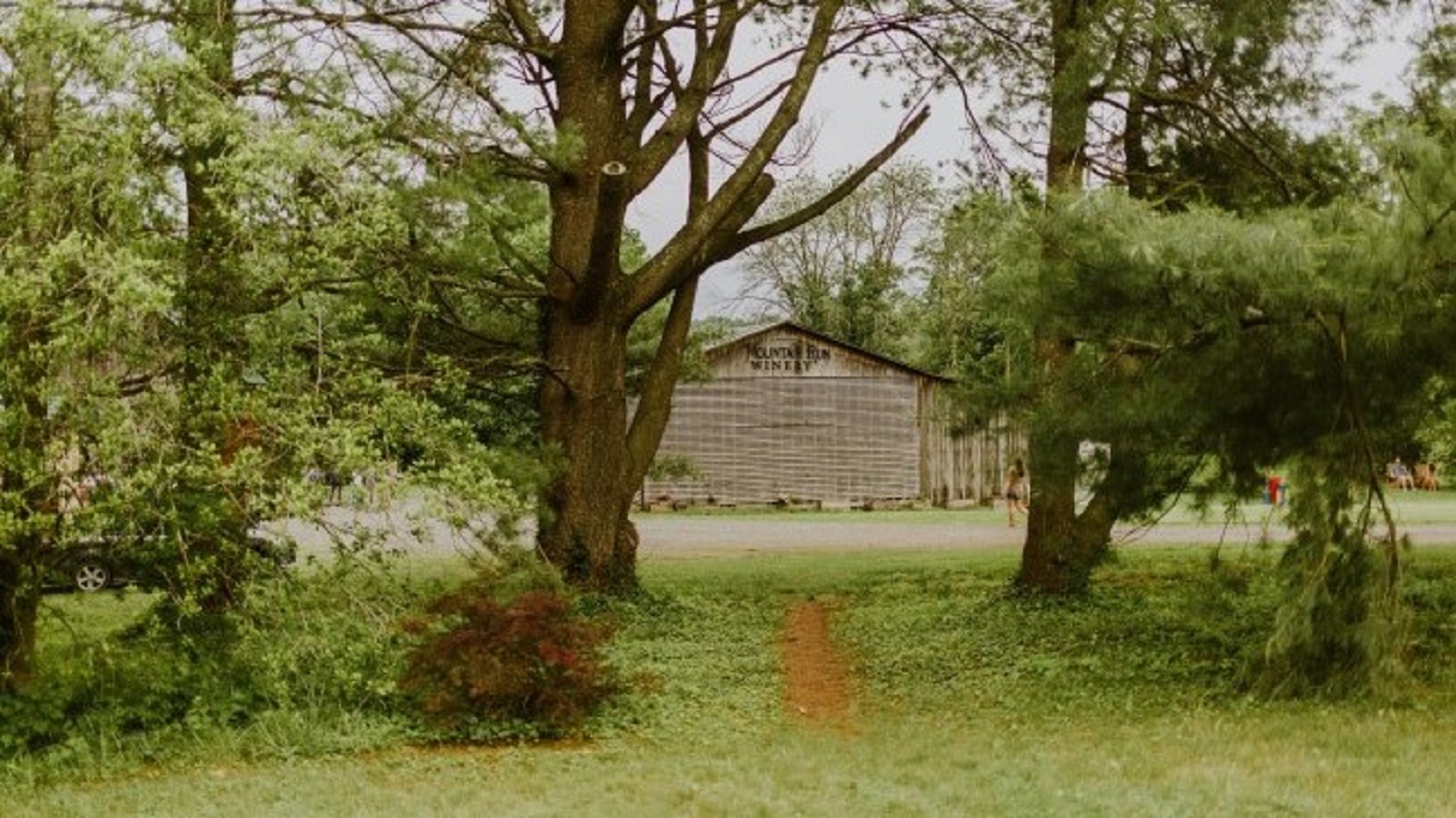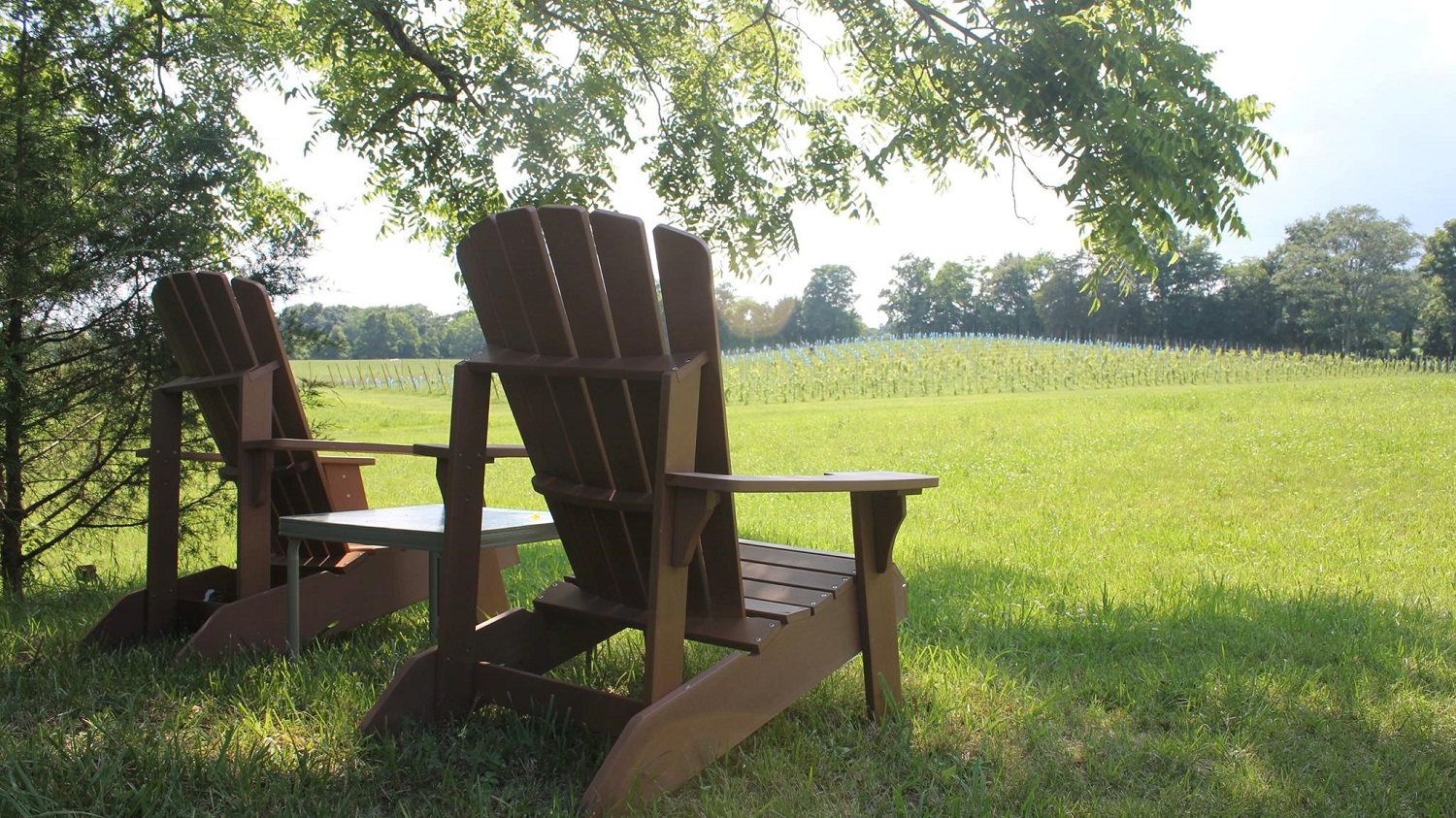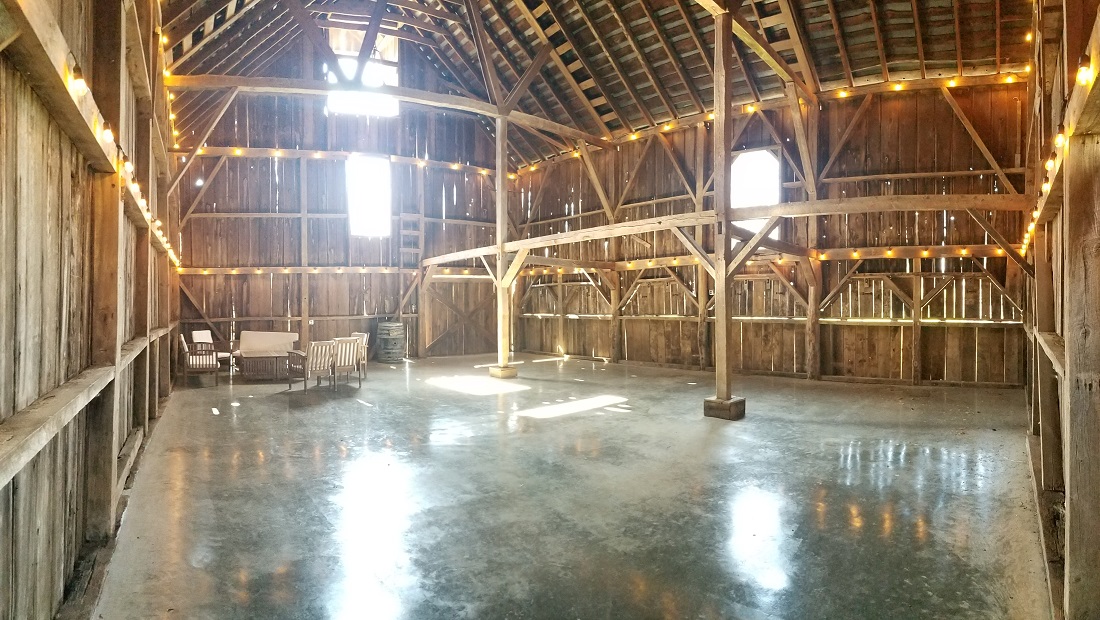 Our main tasting room is located in an old corn crib in our 70+ year old barn. It is open area and we typically serve in this location on warm weather days. In winter, our main tasting room is located in the loft area of the barn, which is temperature controlled. Our grounds and shaded area of the pole barn afford visitors a comfortable place to enjoy the beautiful views of the vineyards at Mountain Run Winery. During some special events, we also serve out of our remote tasting room on the northwestern side of the property. Please follow all signs as you arrive to the tasting rooms. 
Due to the COVID-19 pandemic, we are currently doing tasting flights in lieu of traditional bar tastings, with your choice of any four of our wines or ciders for $12.
Lite fare prepared foods, such as crackers, cheeses, and meats are available for sale in the tasting room. Picnics are also permitted. During many events we also will have food trucks onsite. You can check the event page or Facebook for details. No outside alcohol is permitted at the winery as Virginia state law does not allow for any alcoholic product other than our own wine on the premises, even if it is in a sealed bottle.
Accessibility
Our main tasting rooms are up a flight of stairs (our corn crib tasting room is up five steps and the winter tasting room is up a full flight). However, the floor of the barn is ground level gravel. We are more than happy to provide tableside service upon request at any ground-level table on the property; please just notify one of our staff upon your arrival and we will gladly bring the wine and the experience to you!
We are delighted that you are considering Mountain Run Winery as the location for your photos. Please review our photography policy prior to scheduling a session at the winery.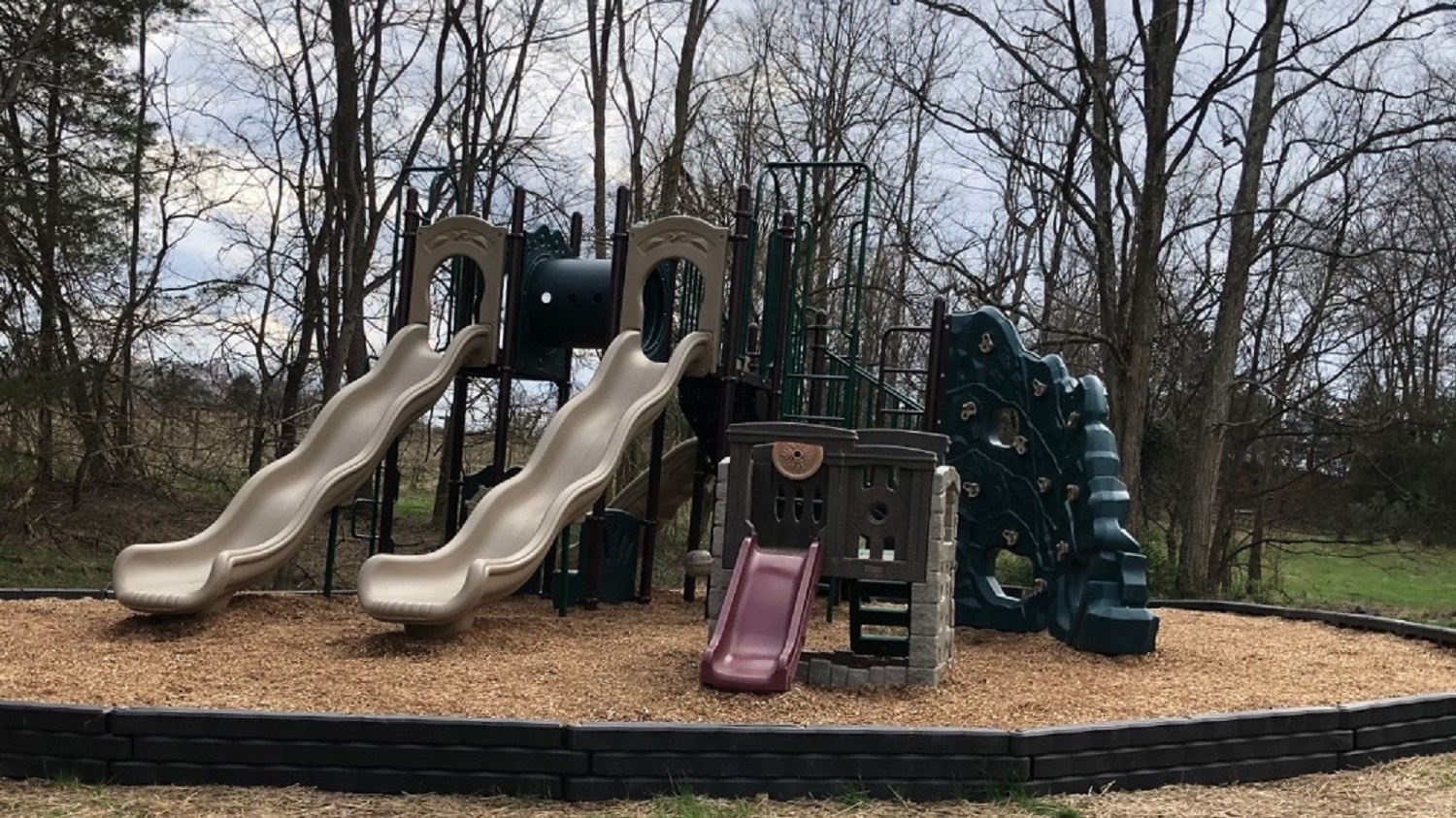 Featuring a commercially
installed playground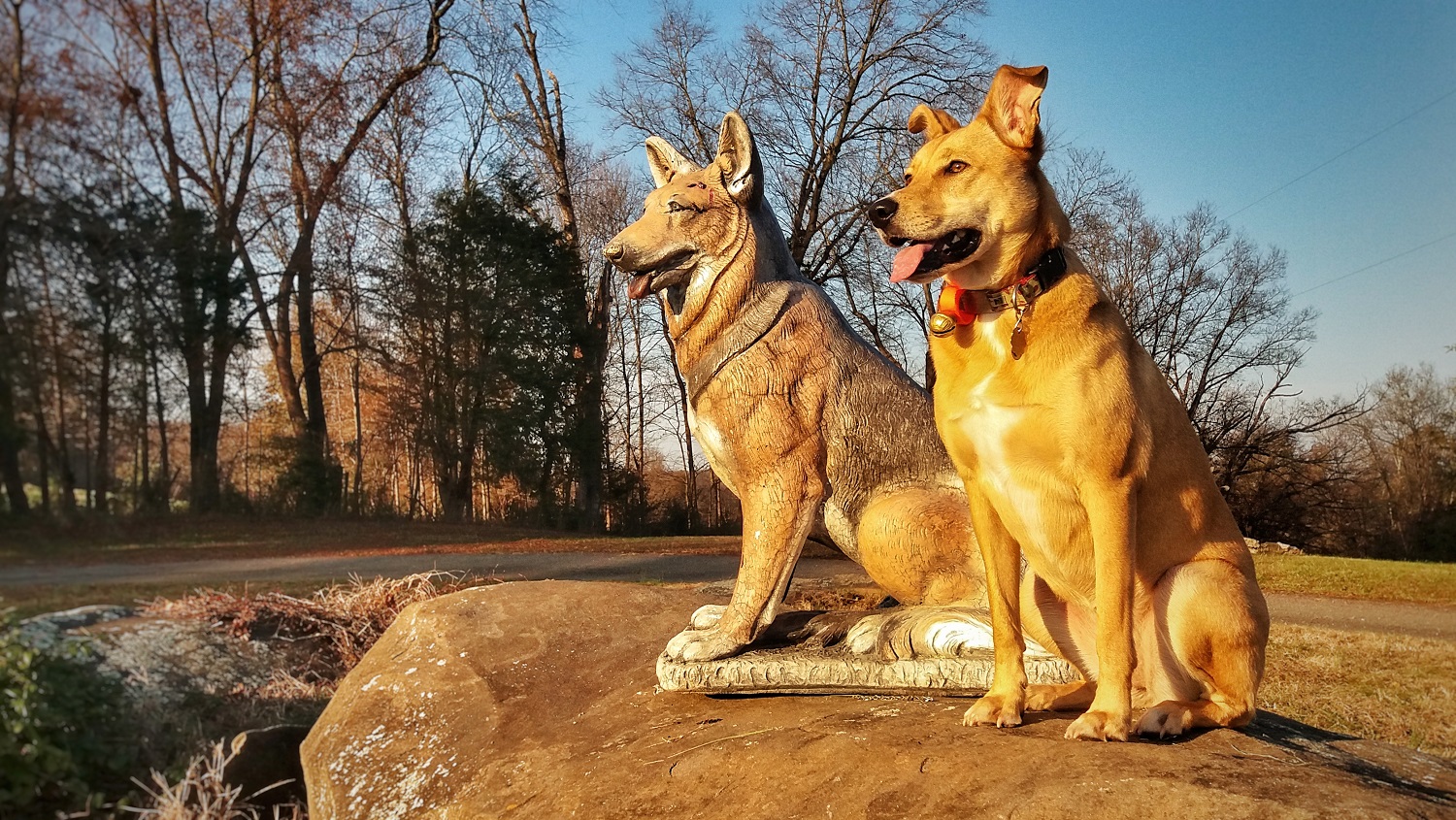 We are pet friendly!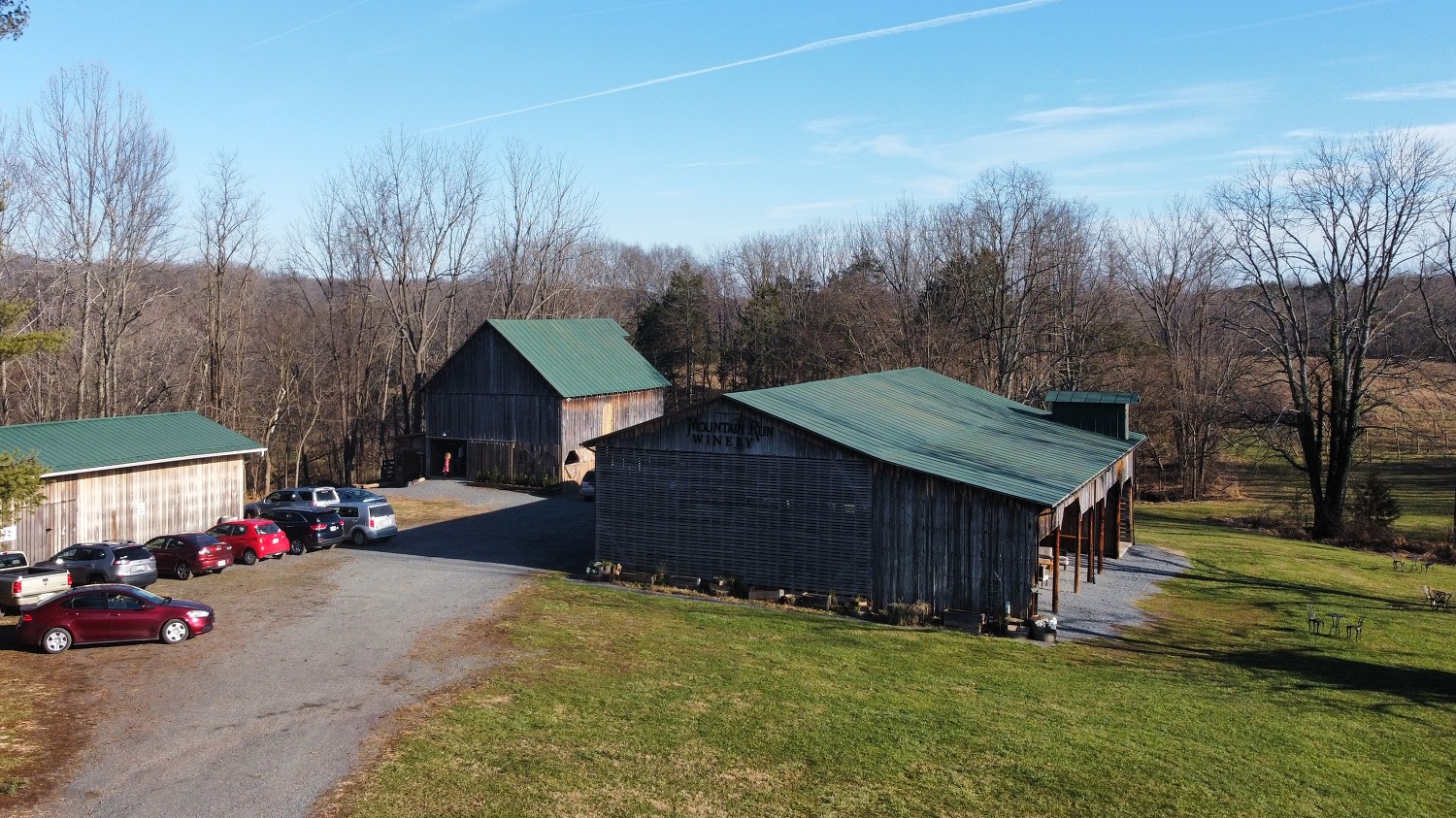 Handicapped accessible
table side service available

CONTACT THE WINERY TO RESERVE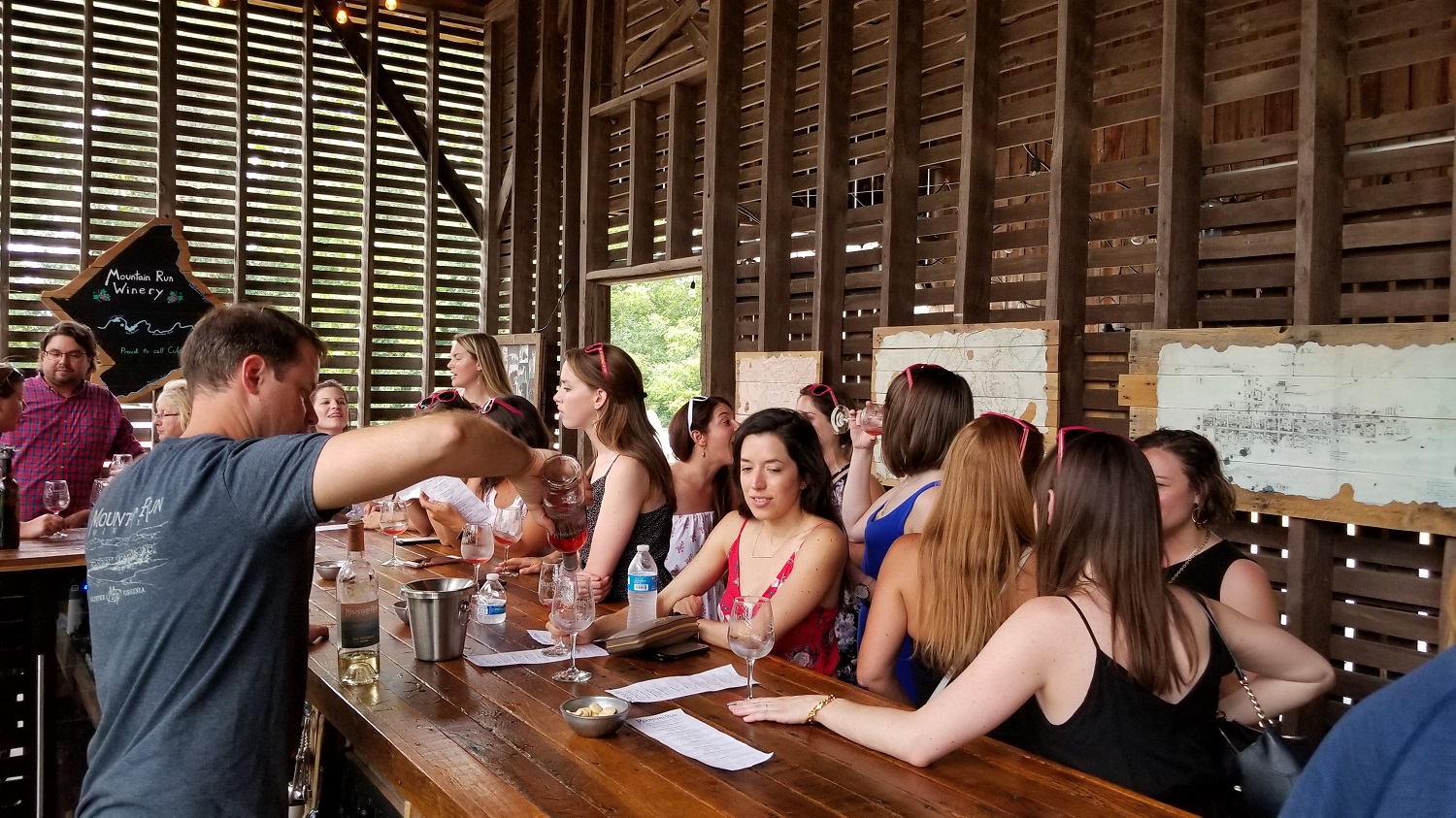 CONTACT THE WINERY TO RESERVE

Large group tastings
available by reservation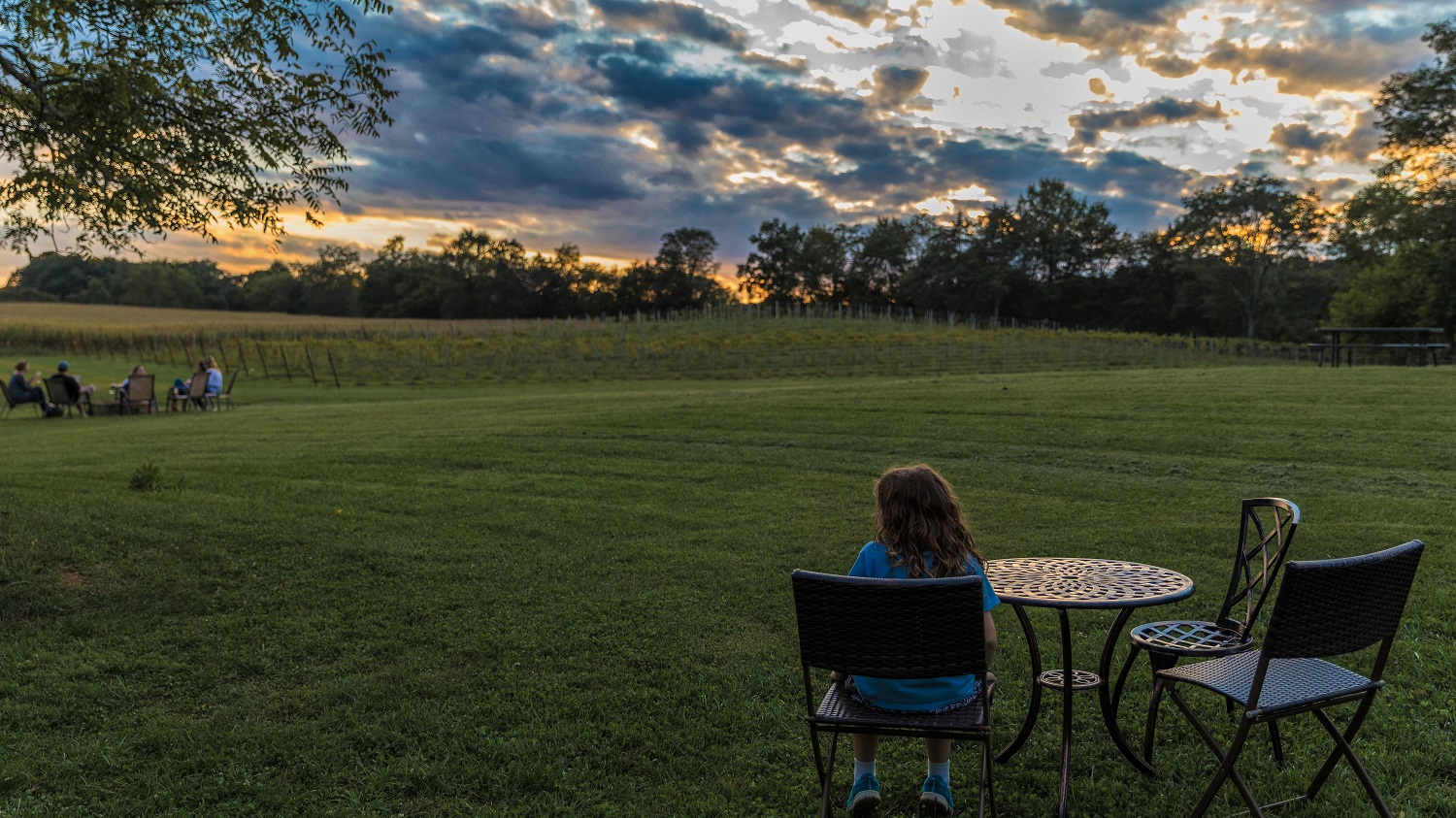 Acres of field space to spread out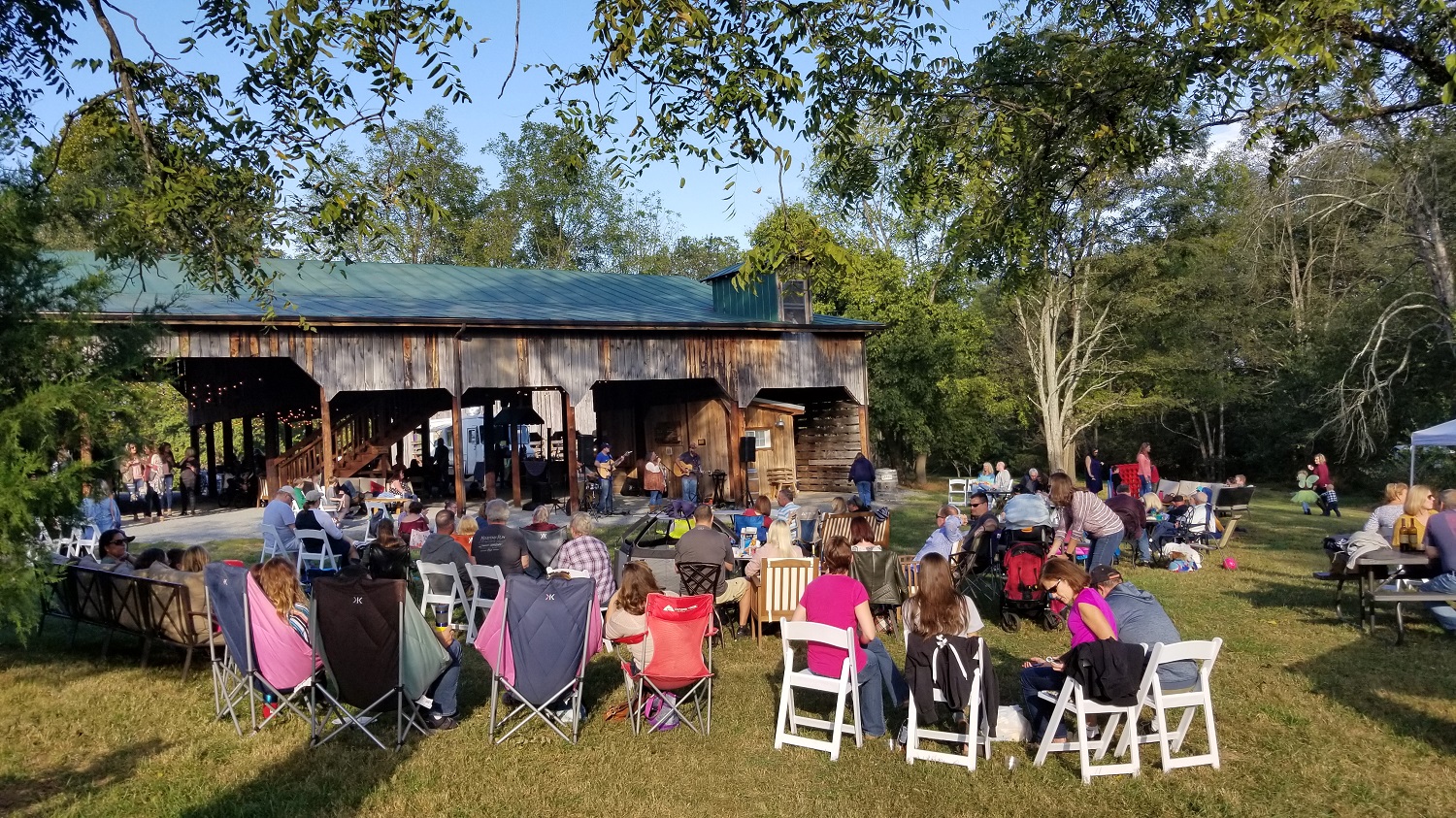 Space is available whether
your group is small or large...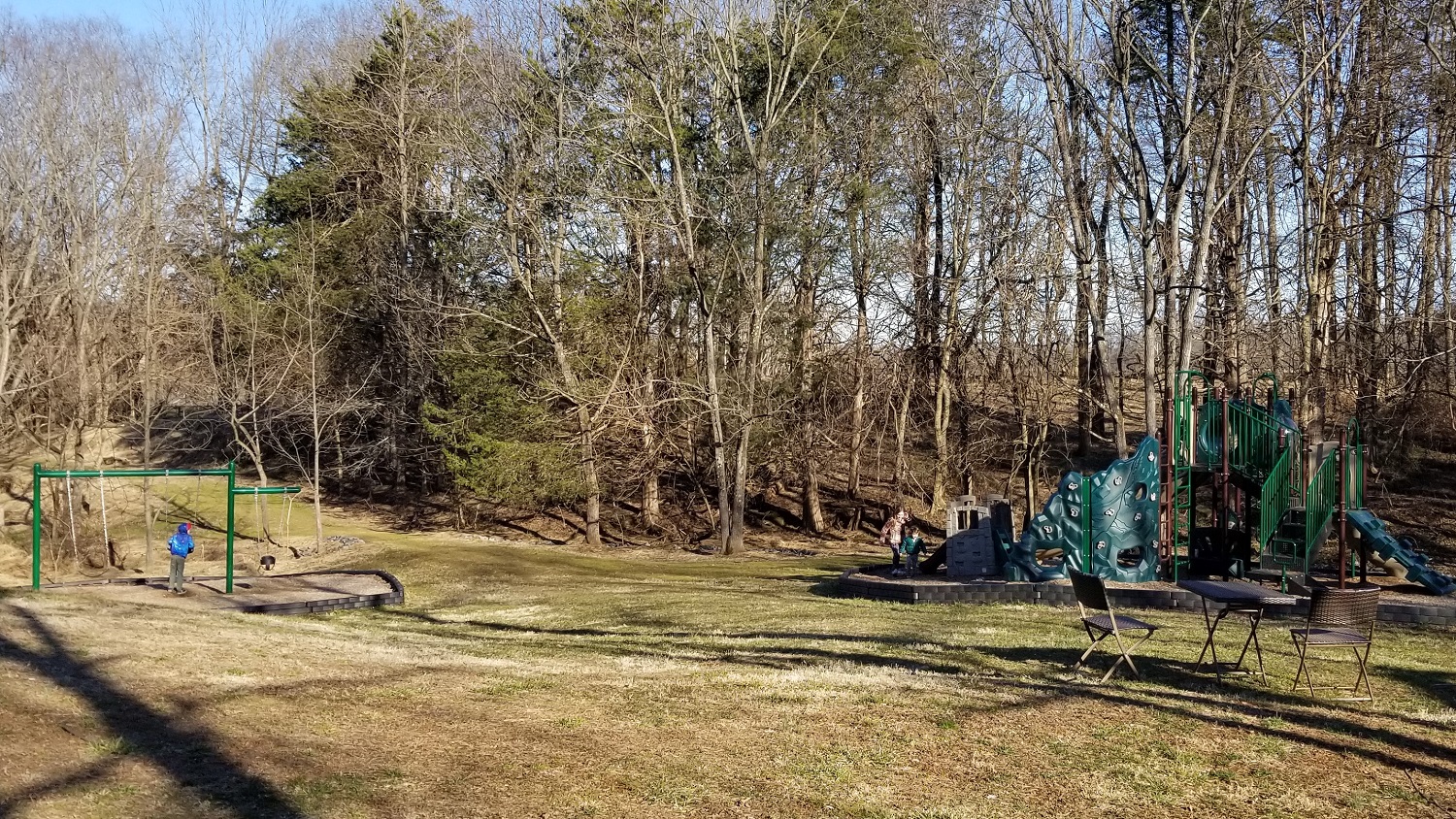 We've got it all!

Tasting reservations are required for all groups greater than eight people. A tasting of all our wines will generally last 40 minutes with large groups. Please email mountainrunwinery@gmail.com to schedule a group tasting.
Children and Pets
Mountain Run Winery is family-friendly and pet-friendly. For those patrons who want a kid-free experience, we have a small lounge area that is 21+. 
Attended children are welcome in the tasting rooms and on winery grounds. We have a playground on site for children ages 5-12 to enjoy as well as swings and a smaller slide structure that younger children can also play on. Only our second floor private lounge area is dedicated an adults-only space, with the exception of children allowed during private events.
Dogs on leashes are permitted in all areas of the winery as well excepting the 21+ lounge room.
Smoking
Smoking is allowed outside on the property ONLY in areas that are 20 or more feet from our tasting room barn area or any other winery building. Please use the tobacco waste receptacles provided to help keep us clean and green. There is NO SMOKING allowed in any room on the winery grounds, even for private events.
Situated on 36 acres in the rolling hills of Culpeper County, Mountain Run Winery consists of five acres of grapes, berries, and pear trees surrounded by wide open fields and woodlands. The picturesque setting is perfect for get togethers with friends and family, picnics, photo shoots, and just wandering the grounds. You never know what you'll see at the farm as we have a variety of friendly farm wildlife we live in harmony with.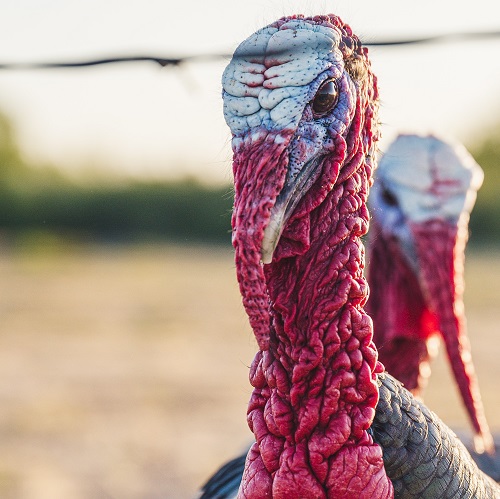 The fields and woods on our property host a large flock of wild turkey. Many mornings you can look out and see them making their way across the grounds.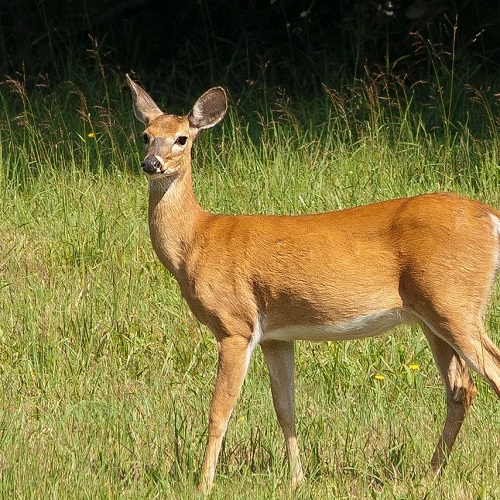 Herds of deer abound outside of our deer fence on the back acreage of the farm. We have deer fencing in place to protect the crops but always are amazed at the cleverness of our deer herds at getting around our efforts. Their favorite stop is under the largest of our pear trees each fall to munch on fallen pears.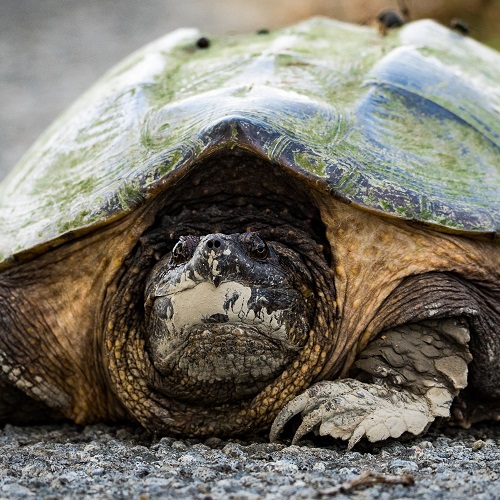 Our neighborhood snappers
Mountain Run creek follows the back edge of the winery property and teems with wildlife including fish, beavers, river otter, frogs, and turtles. In addition to a wetlands area, every spring we happily host several nesting sites for the local snapping turtle population.
First planted in 2015, our vineyards comprise a handful of acres with nearly a dozen varietals, including Chardonnay, Cabernet Franc, Crimson Cabernet, Chambourcin, Vidal Blanc, Traminette, Mourvèdre, Nebbiolo, Albariño, and Dornfelder. We also have a small plot of Niagara, Concord, Catawba, Diamond and Swenson vines. We source the rest of our grapes from leased vineyards in Aldie, Hume, Fredericksburg, and south of Lynchburg. At the edge of our forest, we planted blackberries, raspberries, elderberries that we make both wine and jam from. Great wines start in the vineyard, and we use no fewer than five different trellising systems, (VSP, Top Wire Cordon, Geneva Double Curtain, Lyre and Ballerina, if you are keeping track) that are designed to maximize grape quality for the specific varietals.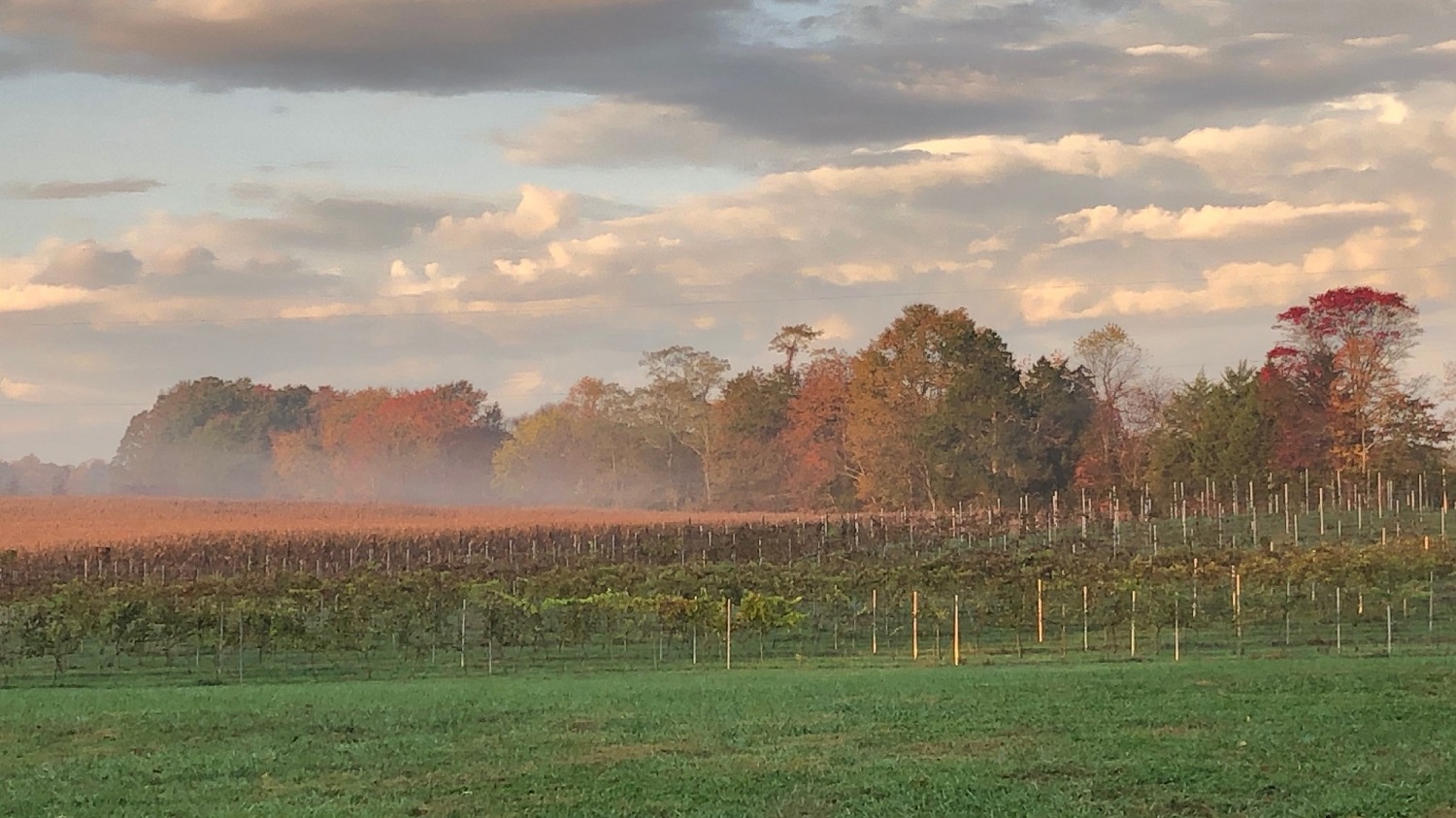 Featuring five acres onsite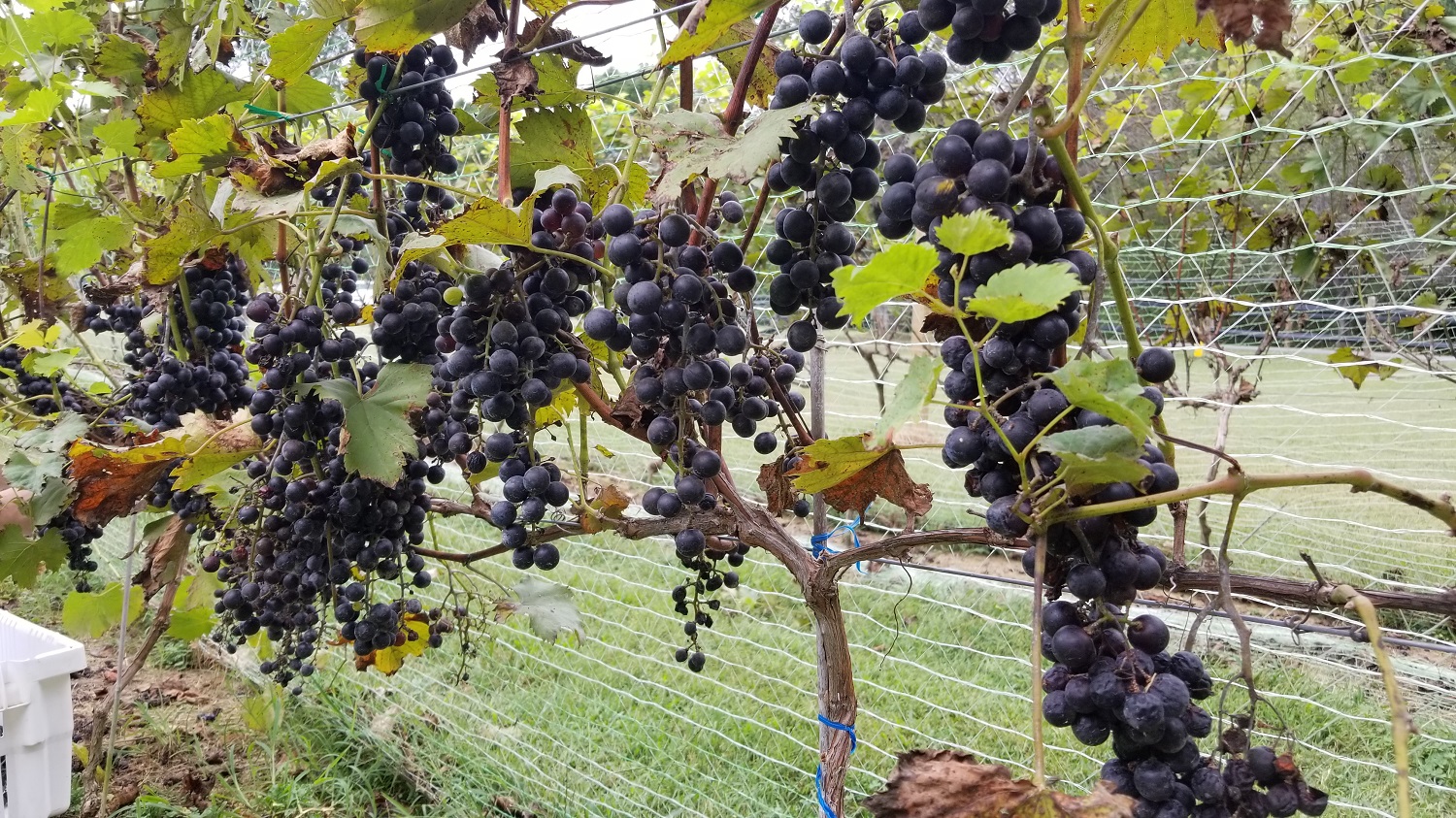 And seven acres offsite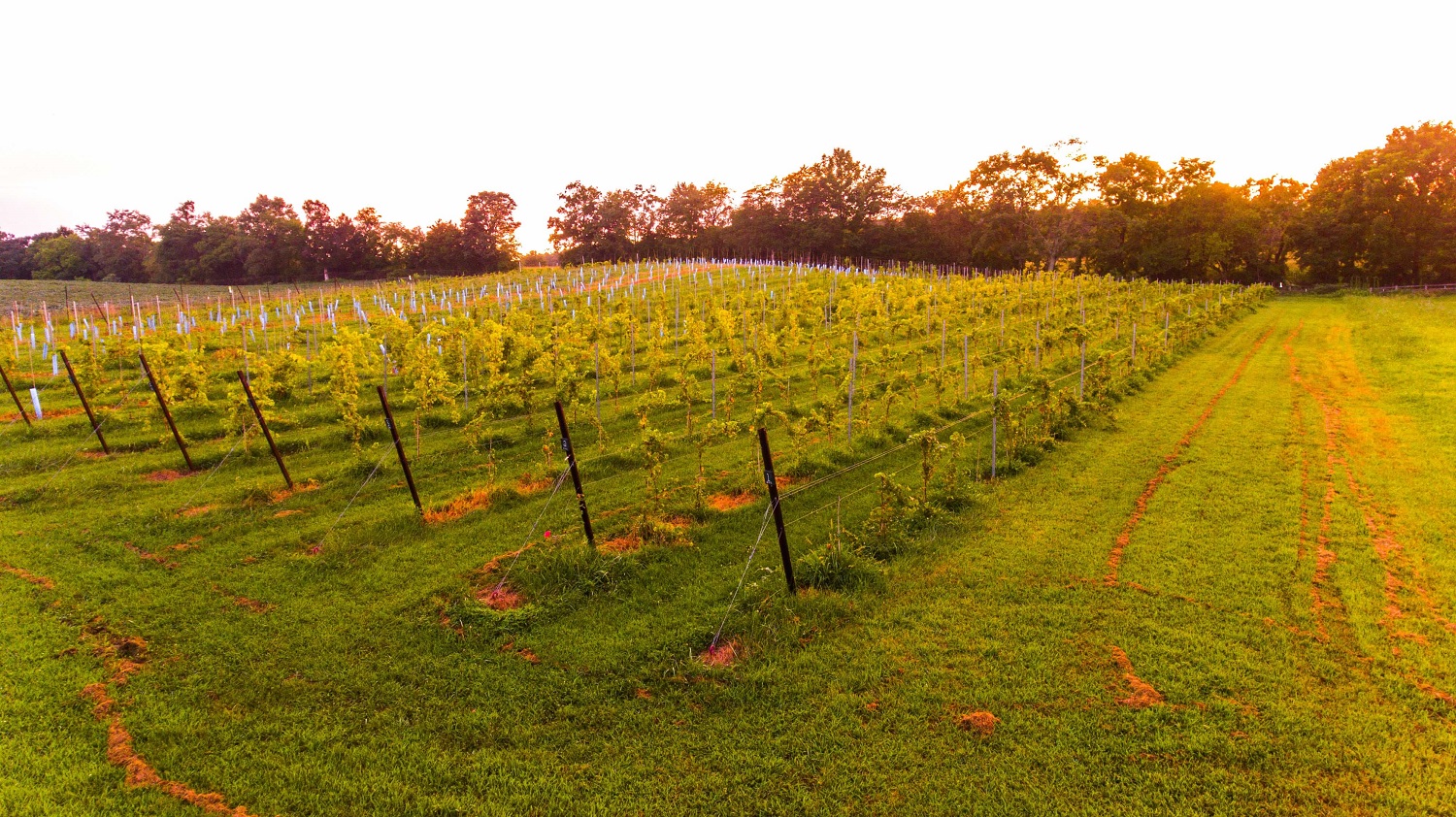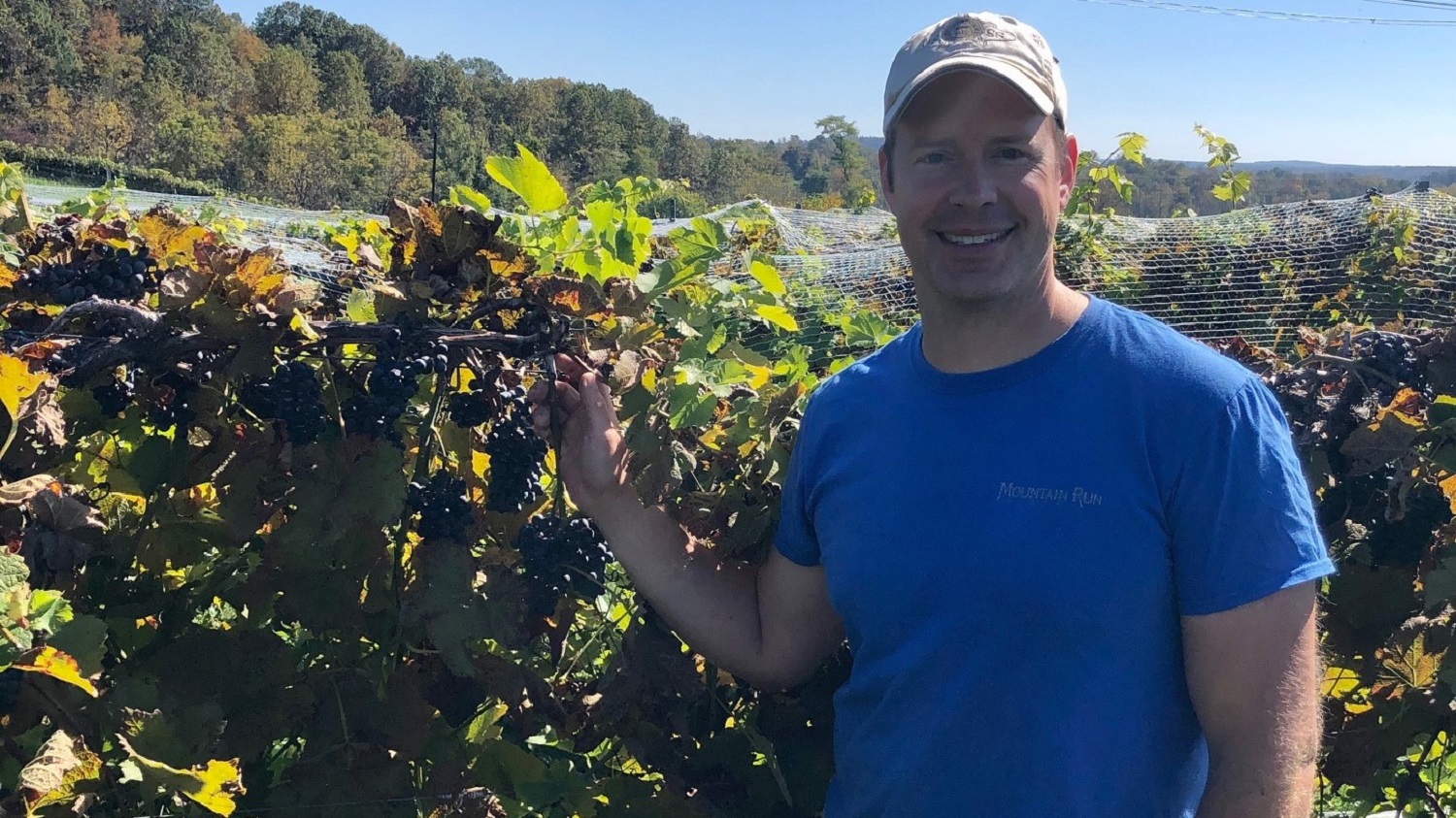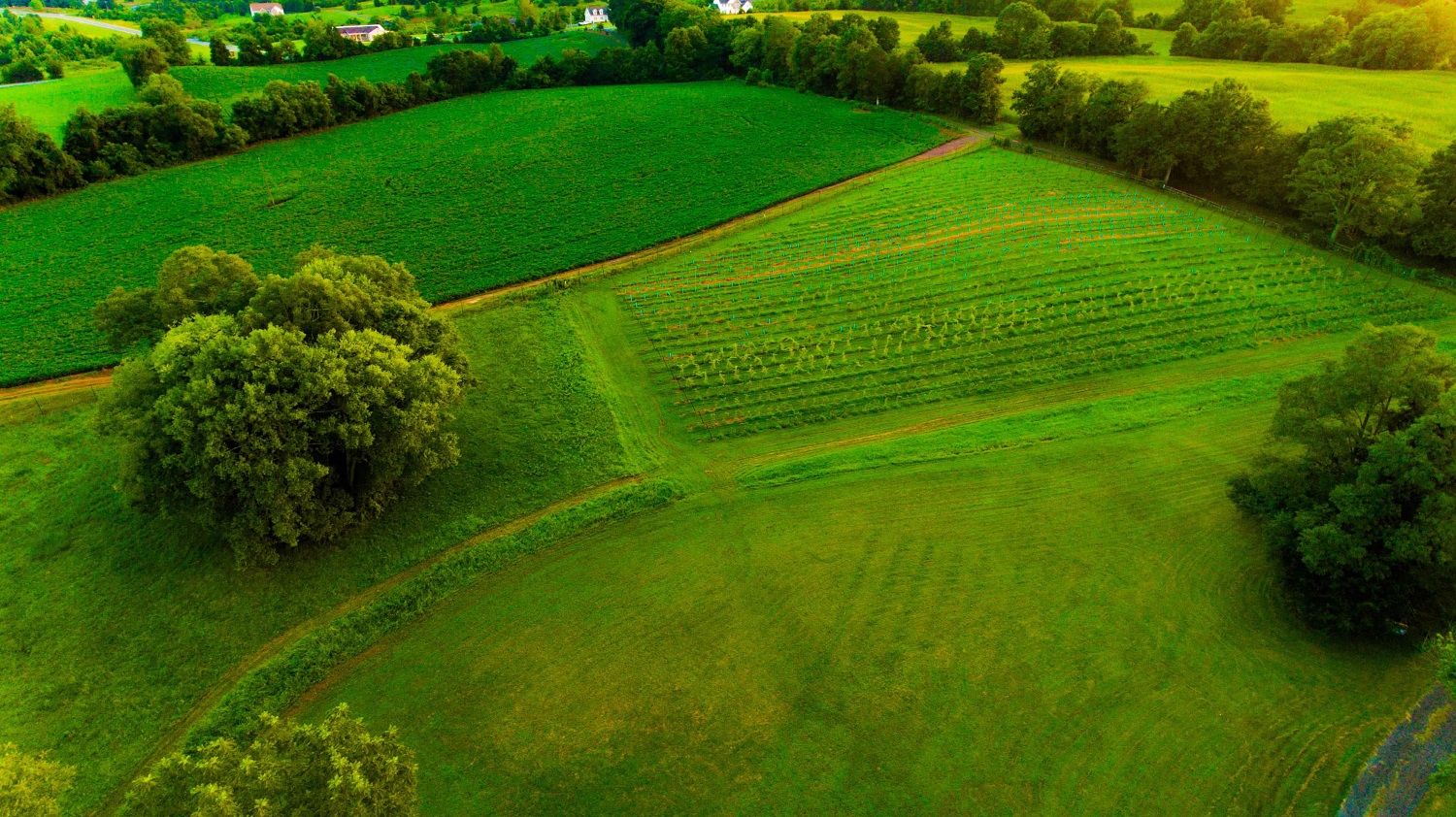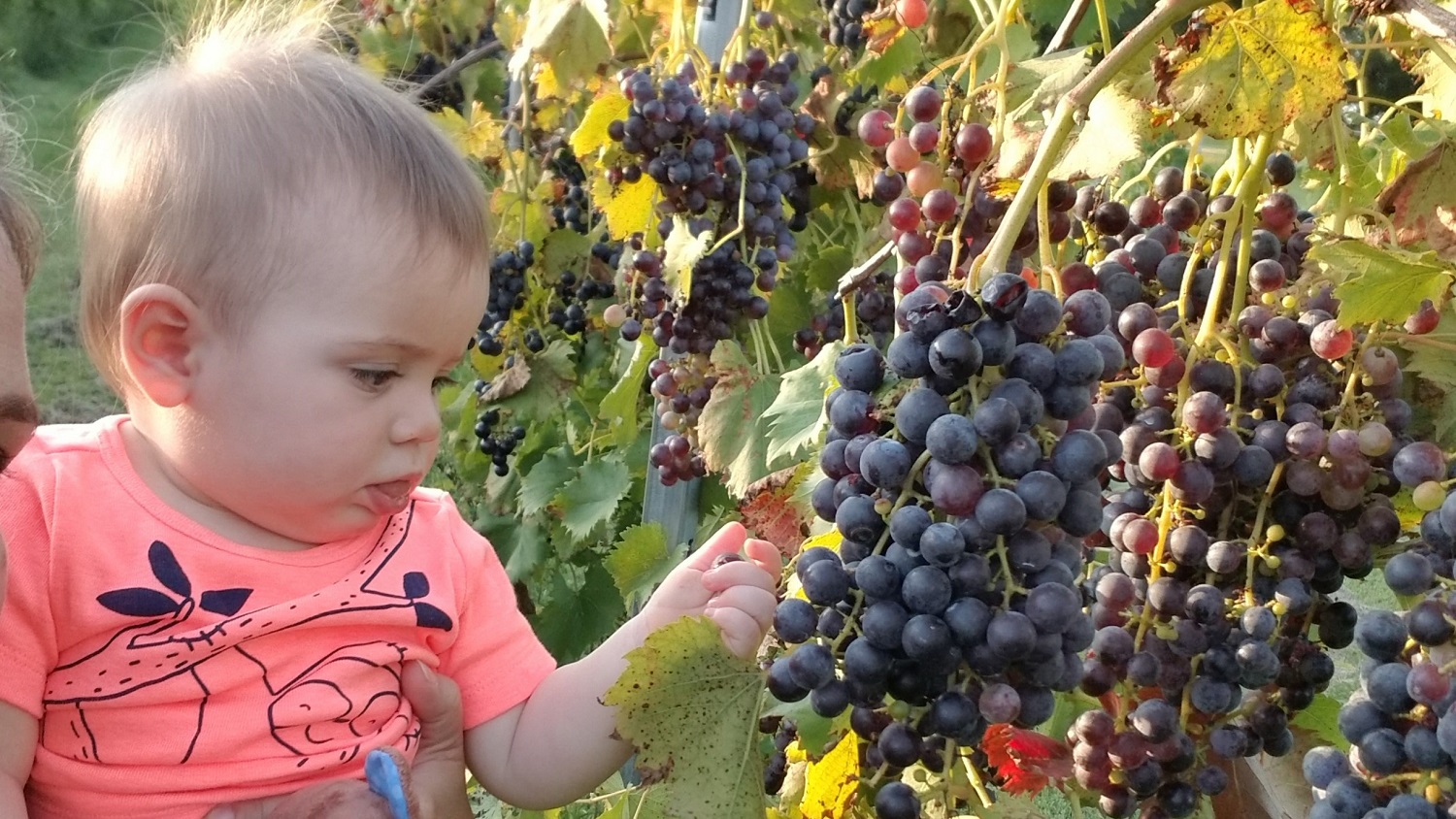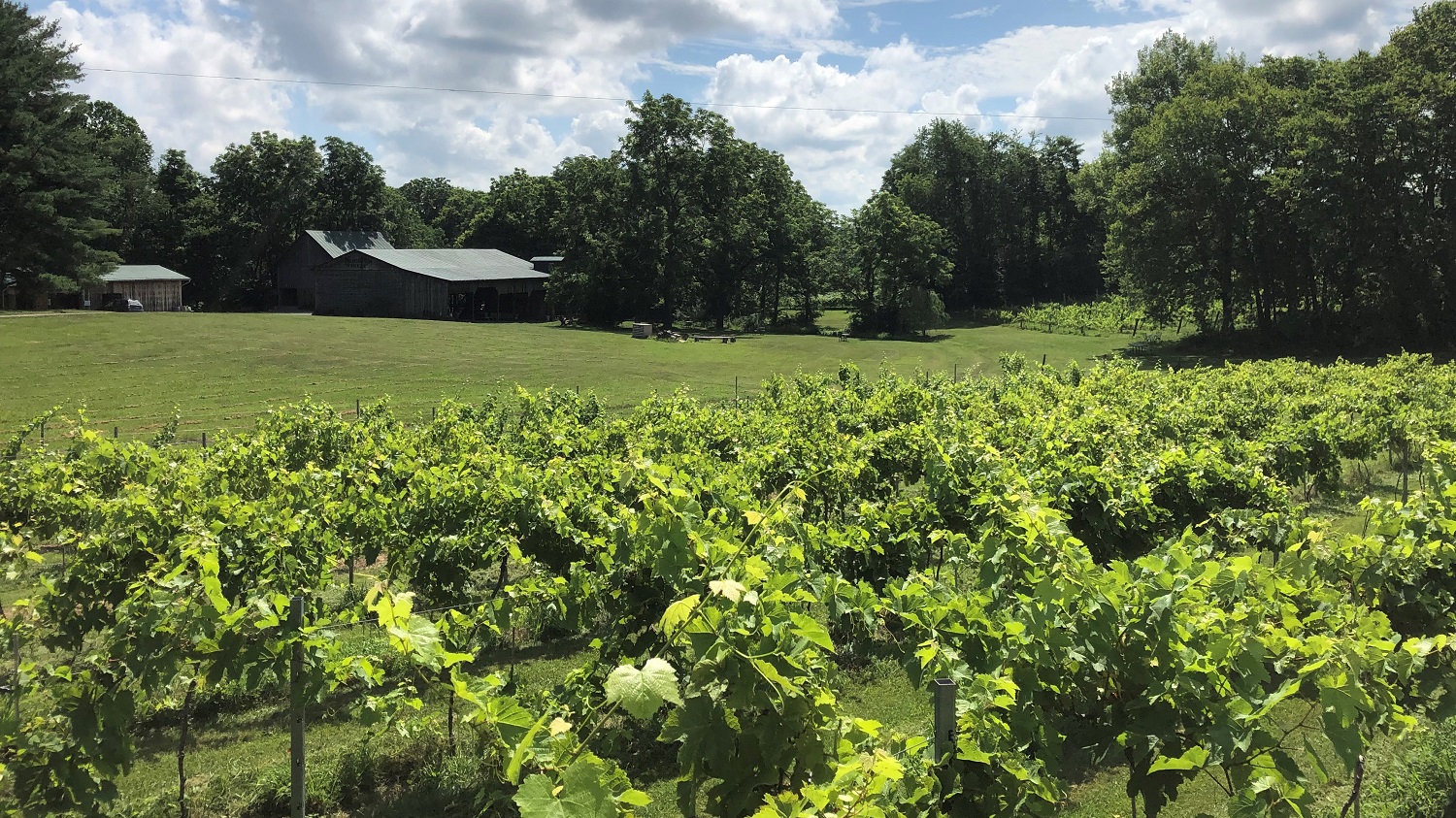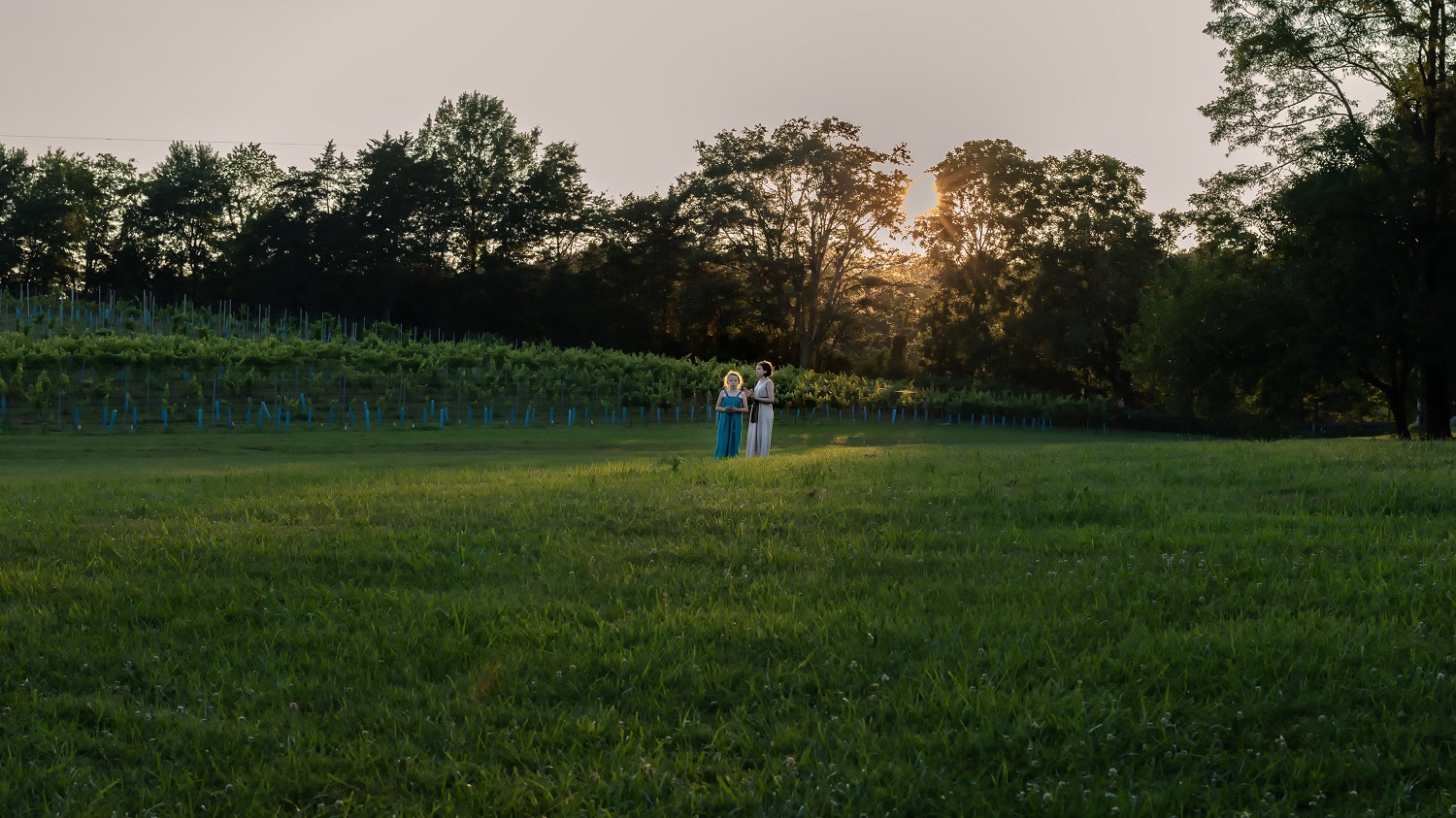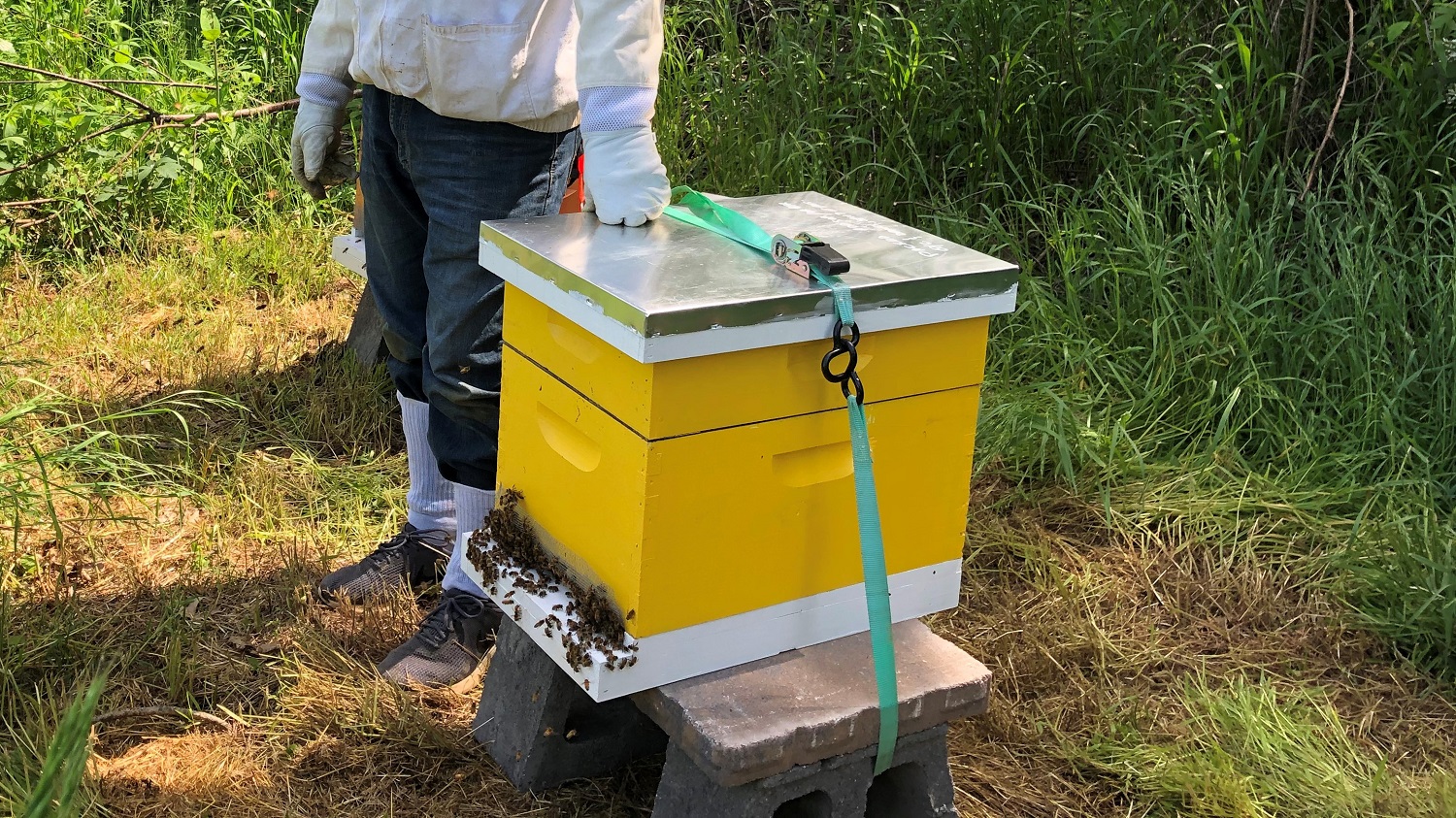 Bee Hives on the farm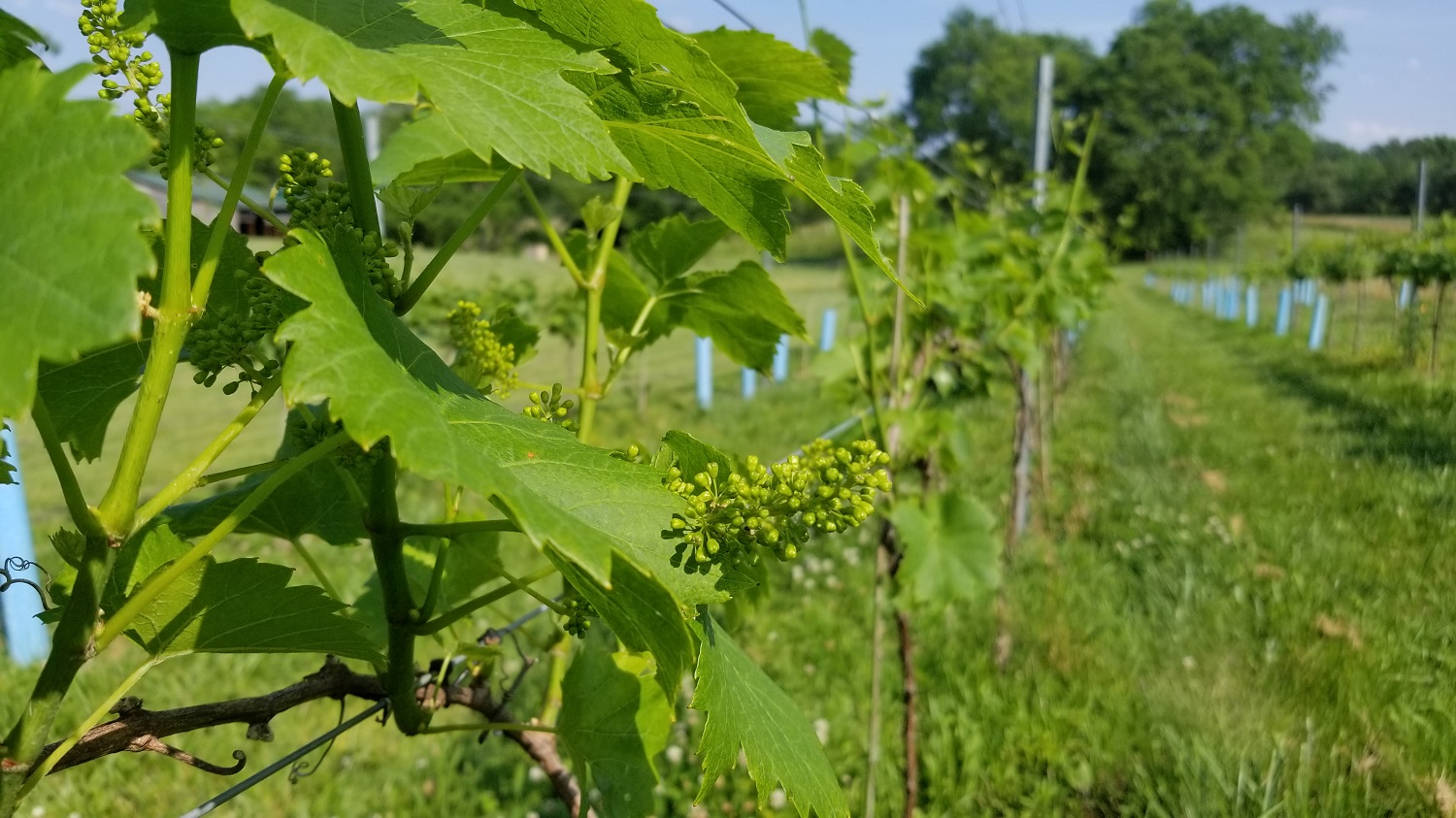 Fruit begins to form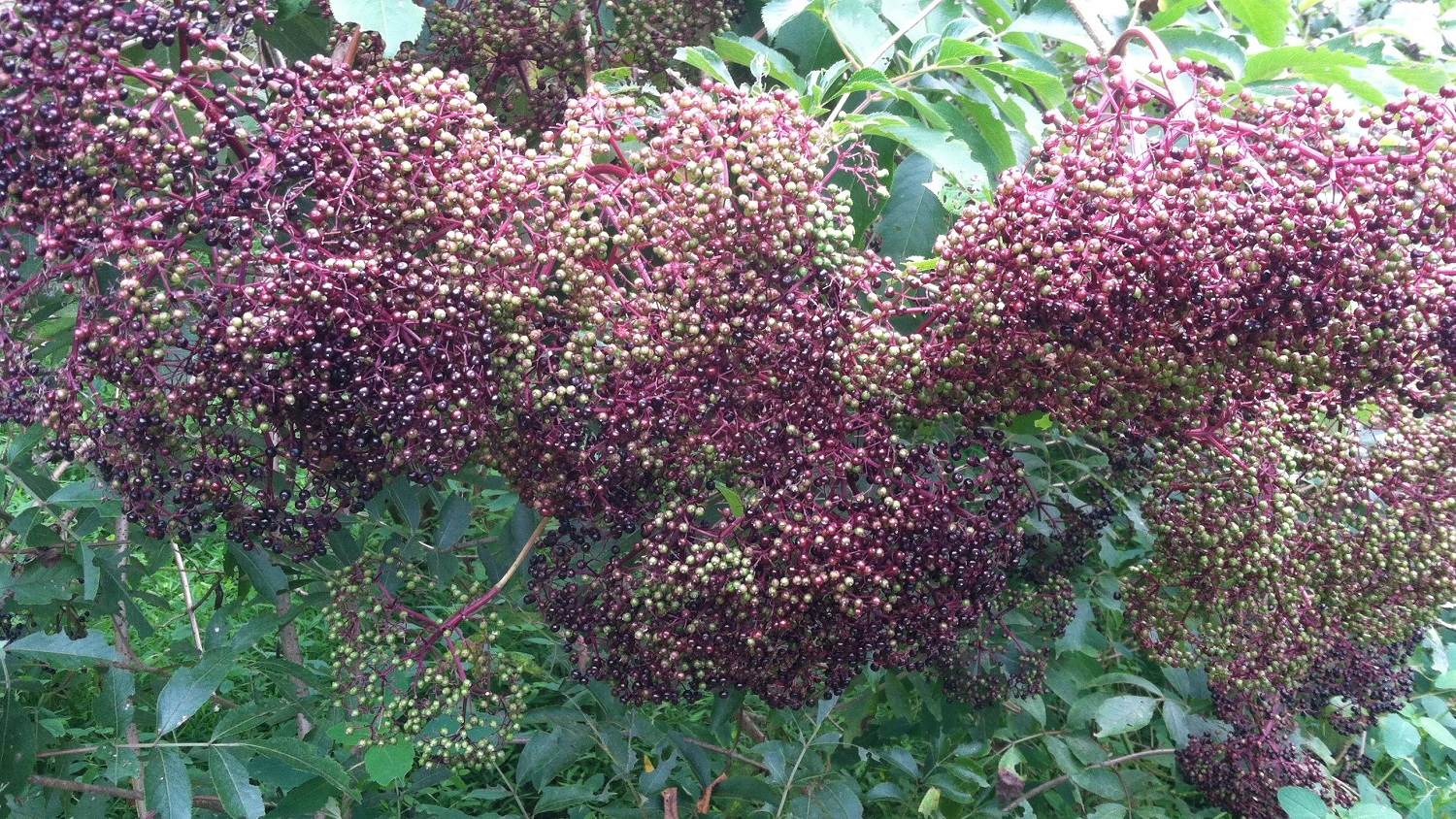 Elderberry bushes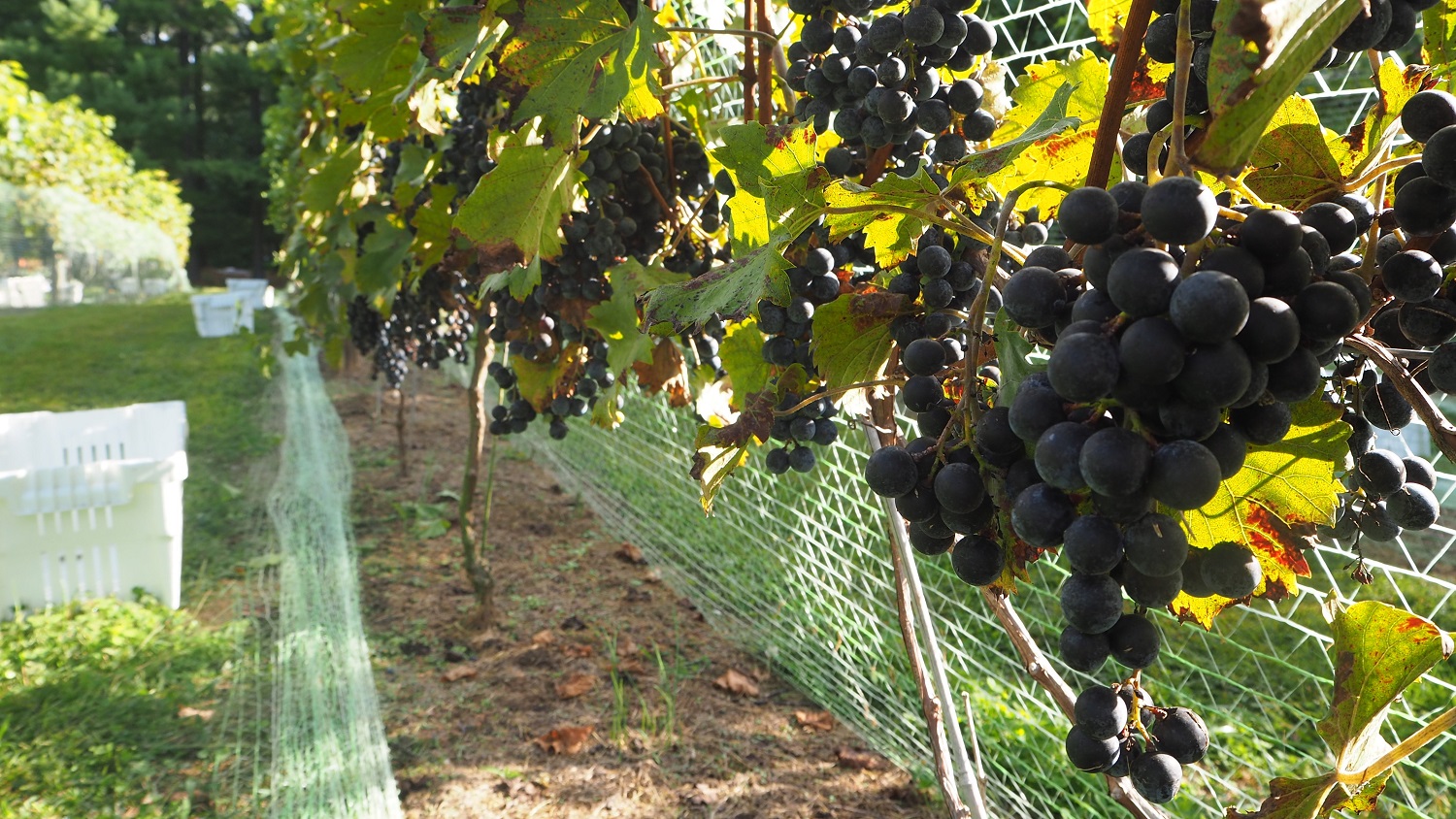 Grapes at harvest

In life, just like in the vineyard, roots are important. In 1727, Sarah Greenlee was born in Culpeper County to a family of Irish immigrants. Sarah's mother Mary, a tavern keeper, was the first female European settler in what is now Rockbridge County, and was charged with witchcraft for being a strong, outspoken woman. In 2015, Sarah's nine-generations-removed grandson, David Foster figured the time was right to return to Culpeper and he purchased a 36-acre farm on the banks of Mountain Run. David comes from a long line of farmers, pioneers-ask about his connection to Daniel Boone if you get a chance- and can count a Virginia Governor as well as Sam Houston-first Governor of the Republic of Texas- in his family tree. Genealogical roots aside, David is one of Virginia's youngest winery owners and the path that led him to start Mountain Run Winery is likely unique in Virginia as well. Following a doctoral degree in criminology, a 22-month deployment to Iraq as a US Army civilian, and a stint as a college professor at George Mason University, David felt the urge to get back to his agricultural roots and to build something lasting with his hands. Knowing a little about farming, but almost nothing about viticulture, David benefited tremendously from the mentorship of other area wineries, farmers and his neighbors, and the results speak for themselves. Mountain Run Winery is a testament to the wonderful Culpeper community, the Virginia wine community and the generous spirit of the folks who have helped along the way
At Mountain Run Winery, we are proud of our focus on small-batch, premium, artisanal products.  Our processing barn at the winery is where we make all of our award winning ciders, all of our meads, and several of our flagship wines. We lease out additional production facilities in Hurt, VA to process the remainder of our wines. Between the two locations we produce around 1,100 cases of wine per year. We take pride in our hands-on production process. … MORE…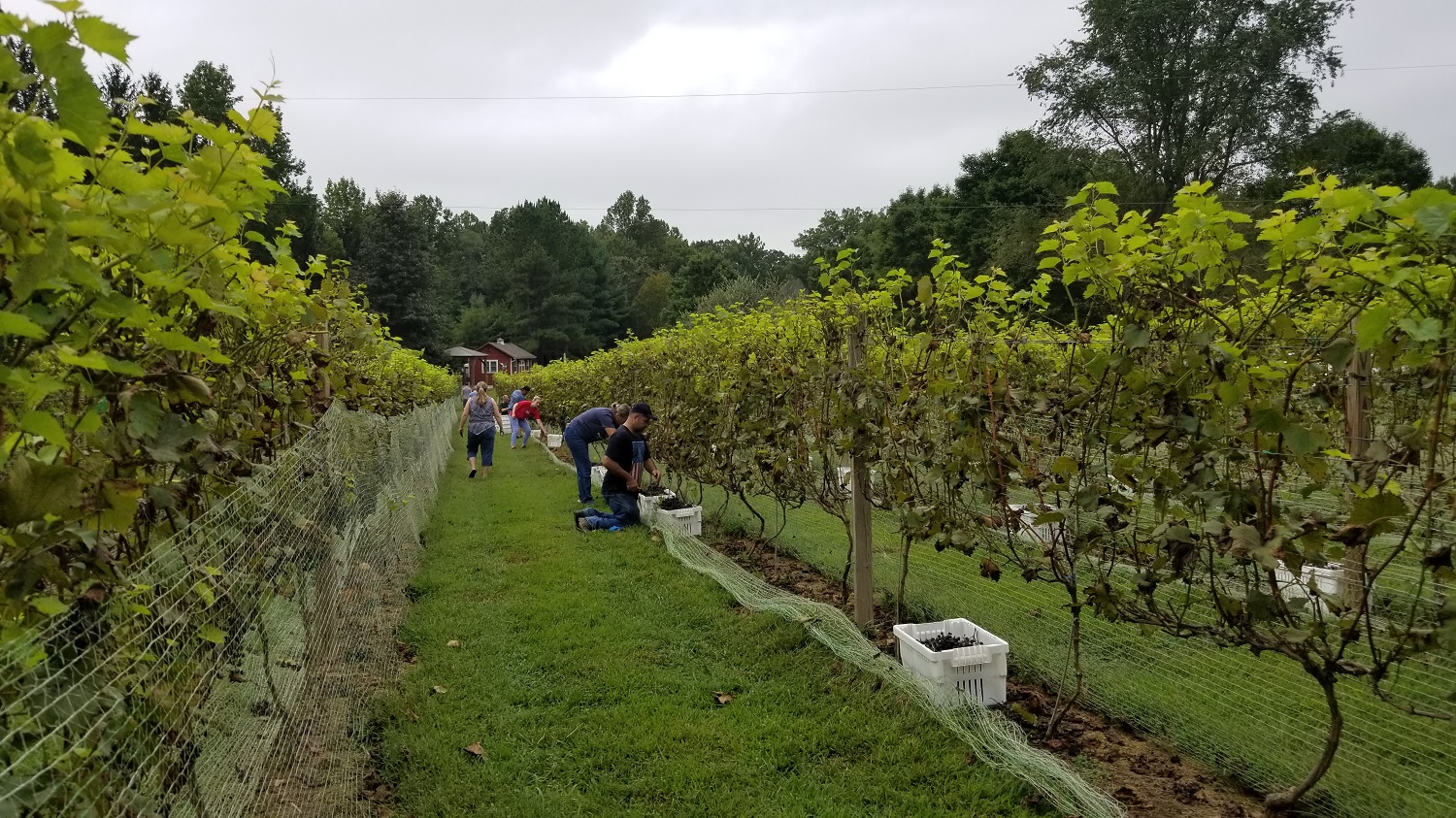 Production starts when
we bring in the harvest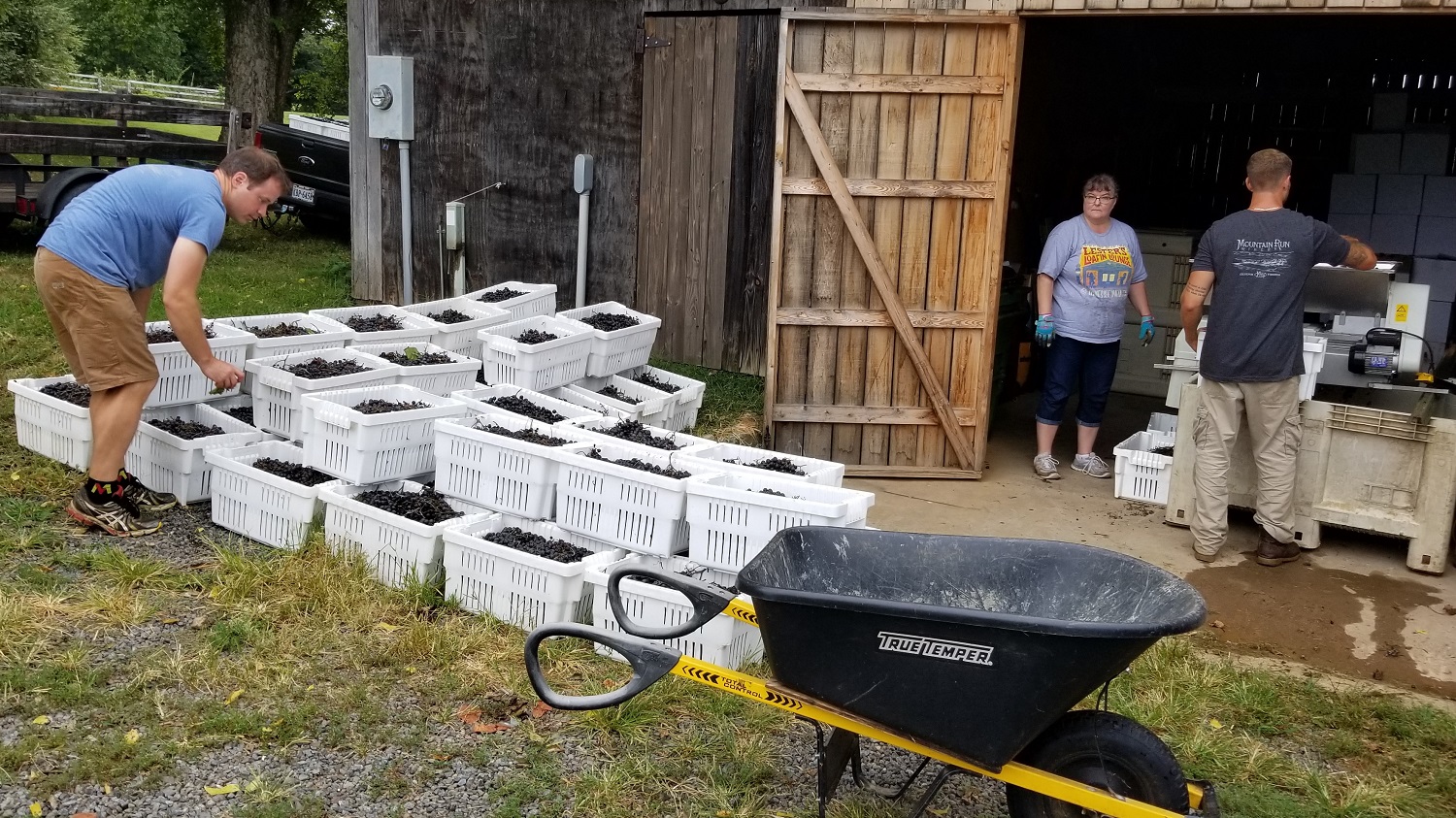 After picking the grapes are crushed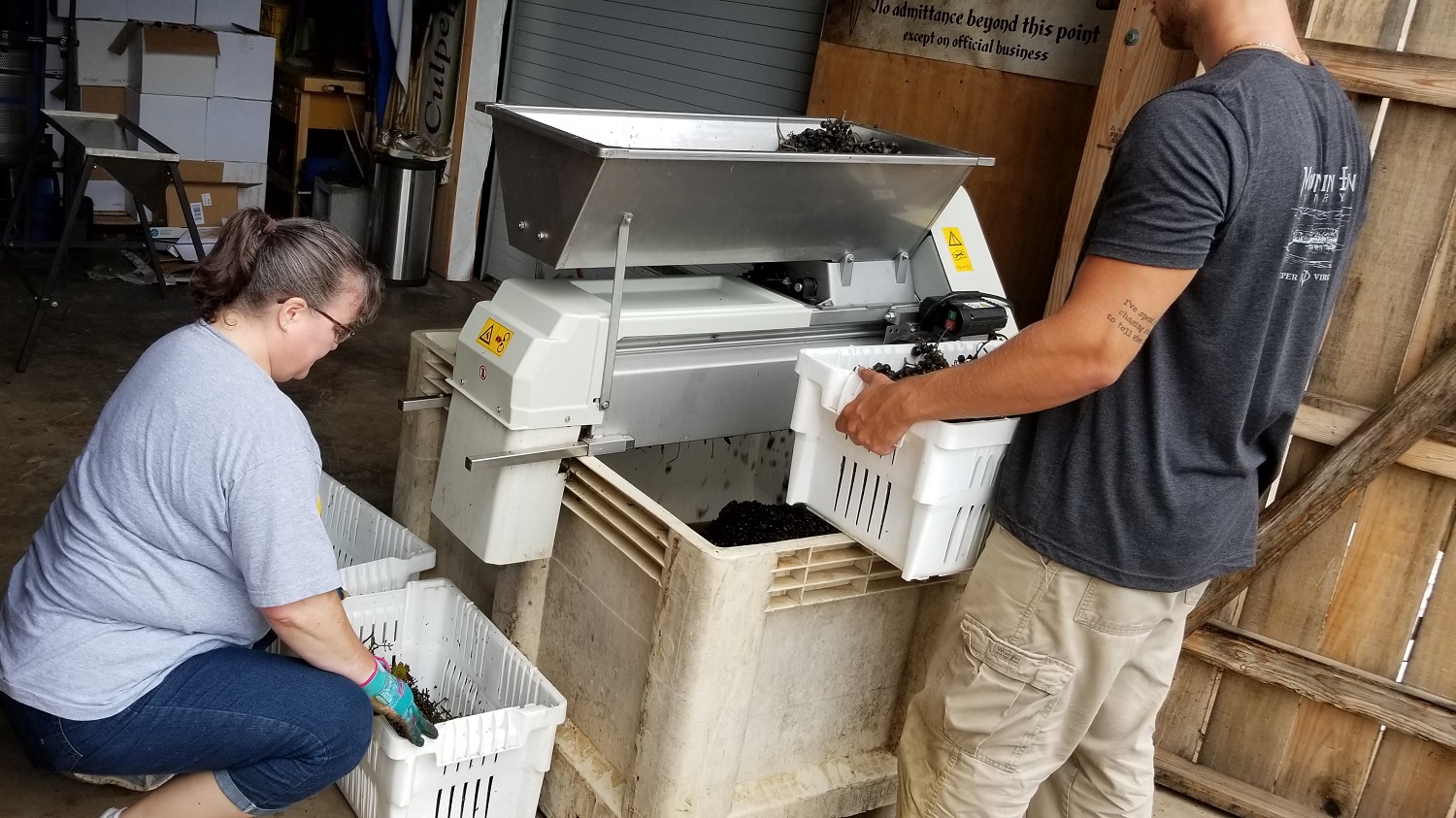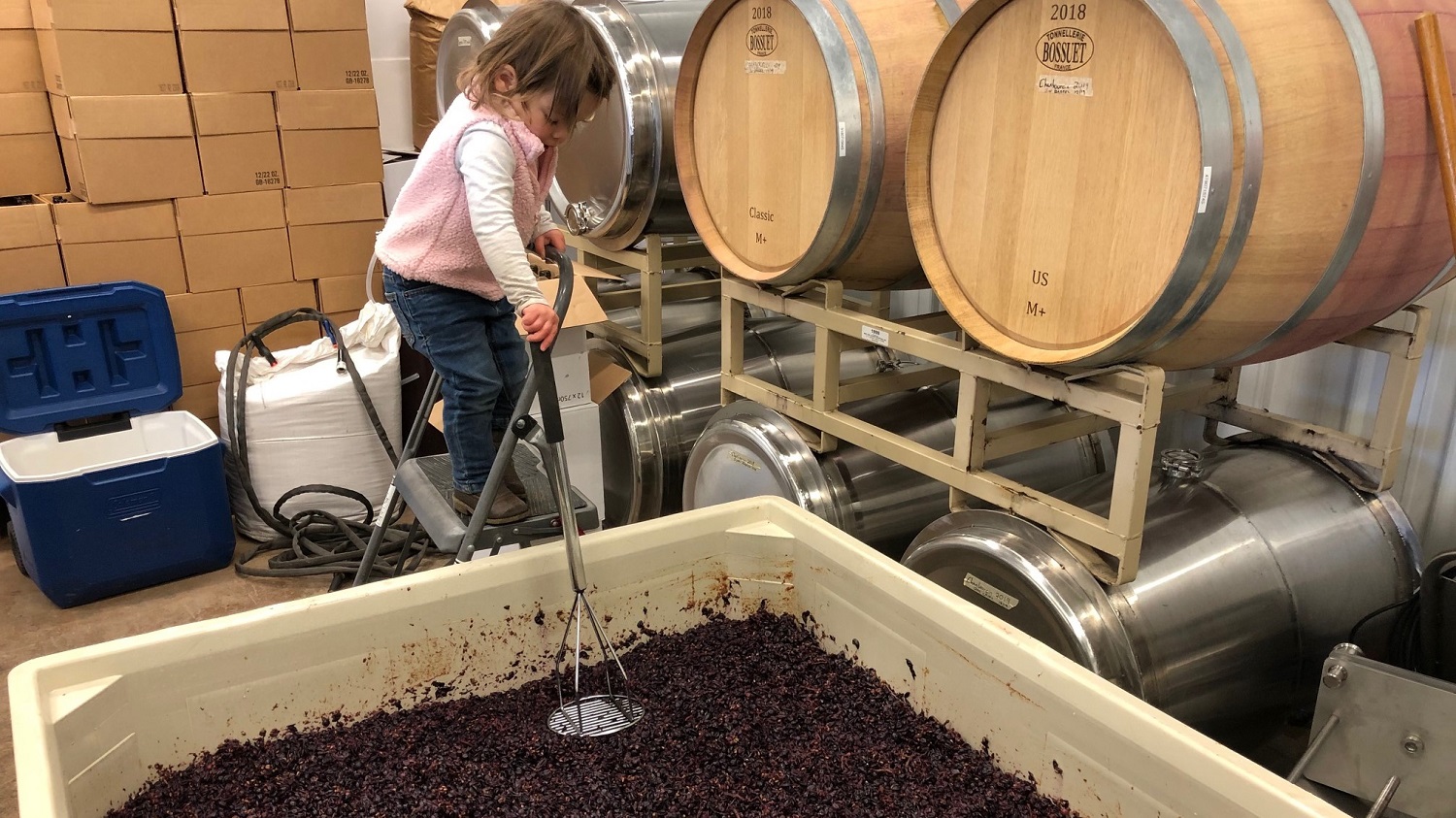 Red wines ferment with their skins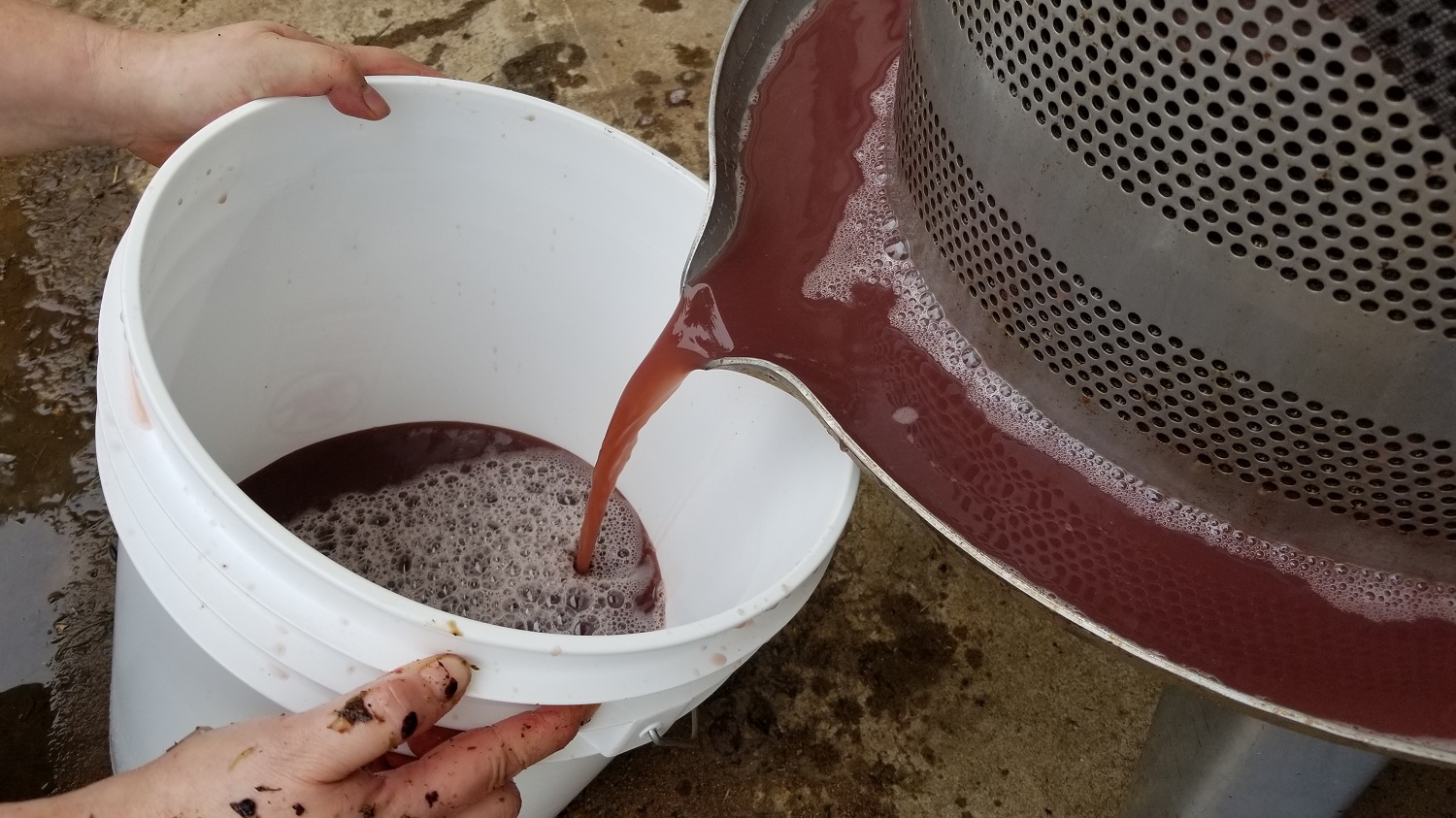 And are pressed after a few weeks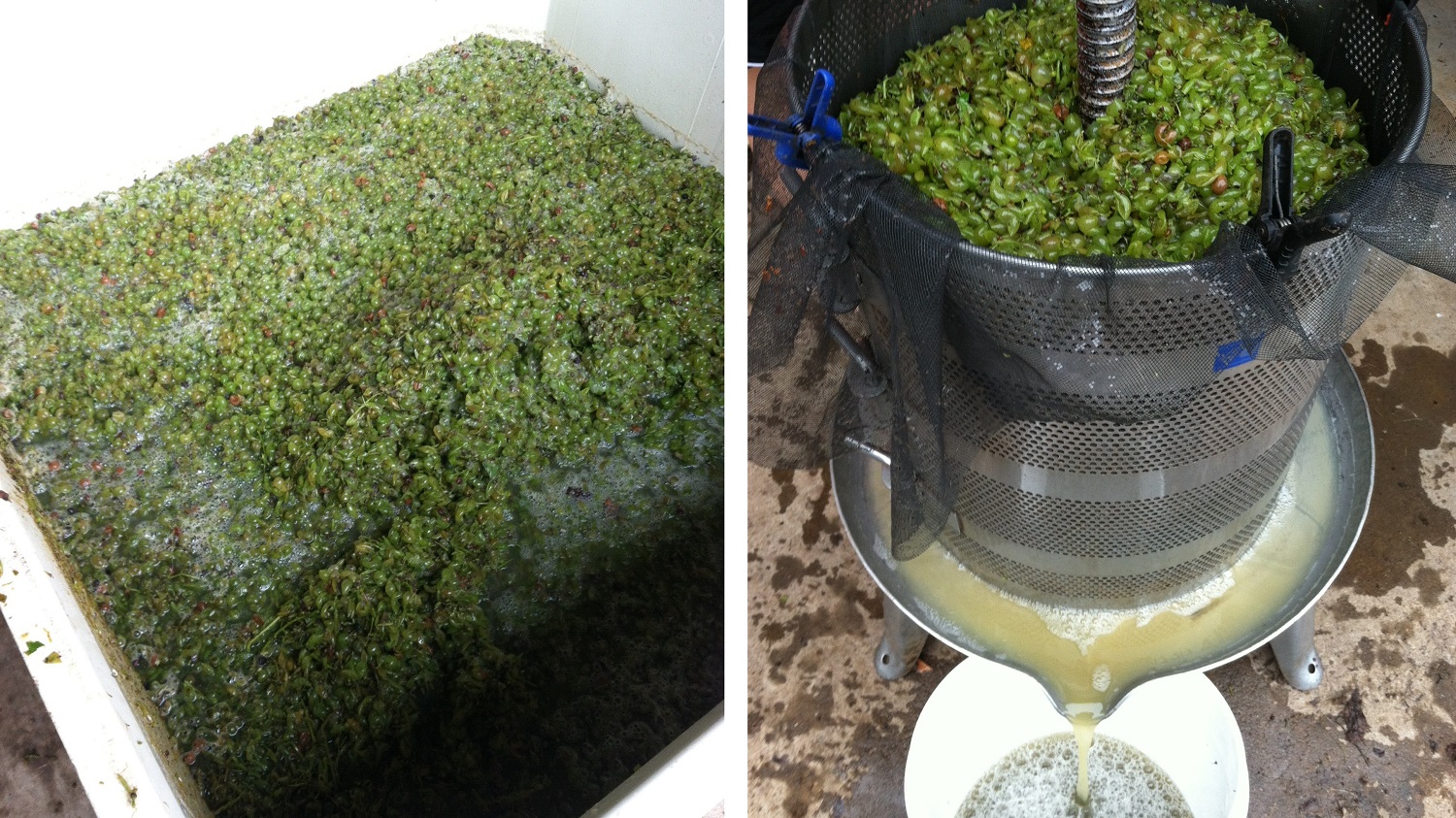 While white wines are crushed
and then pressed immediately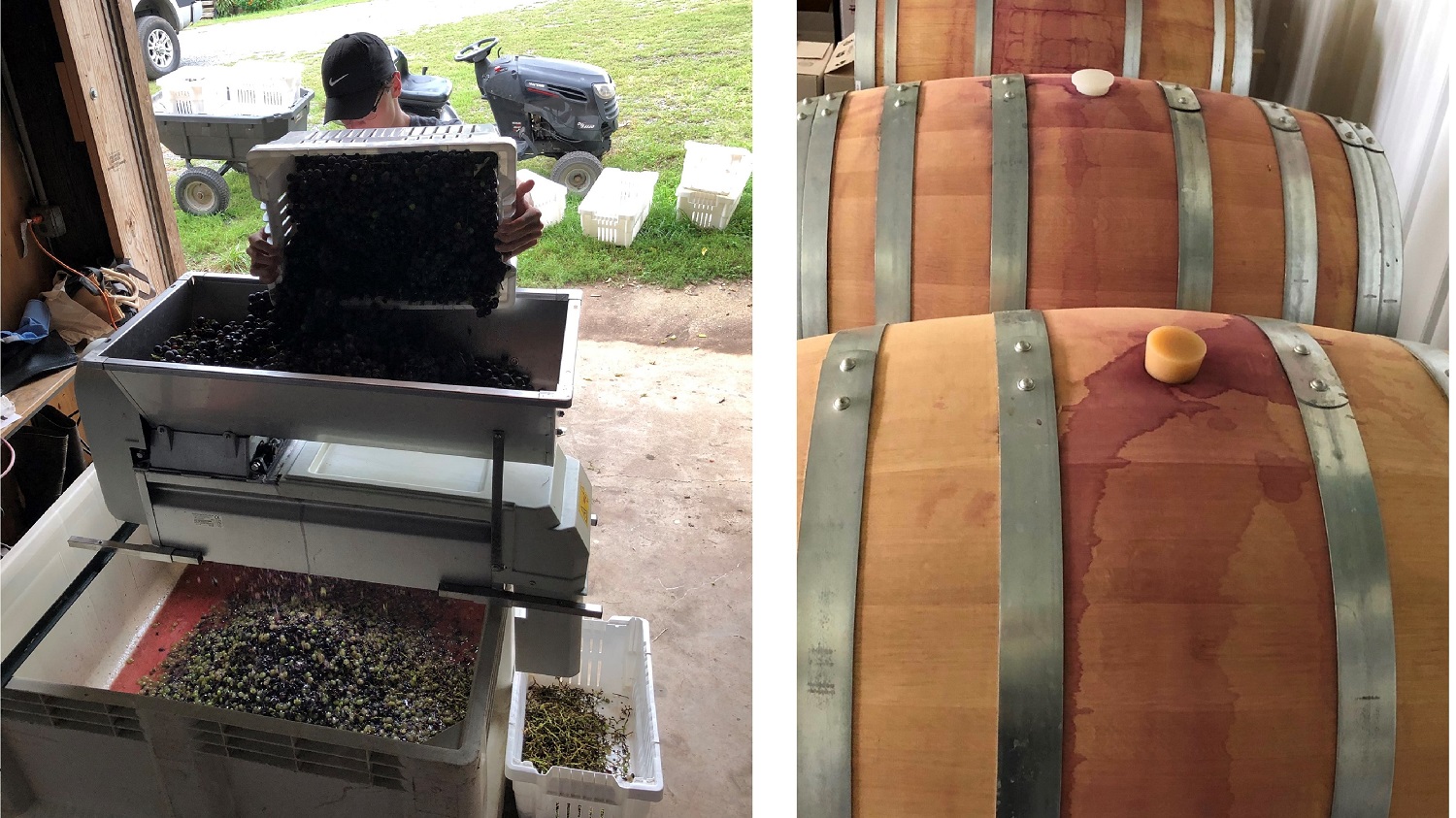 From the crush to barrels and
tanks takes a few weeks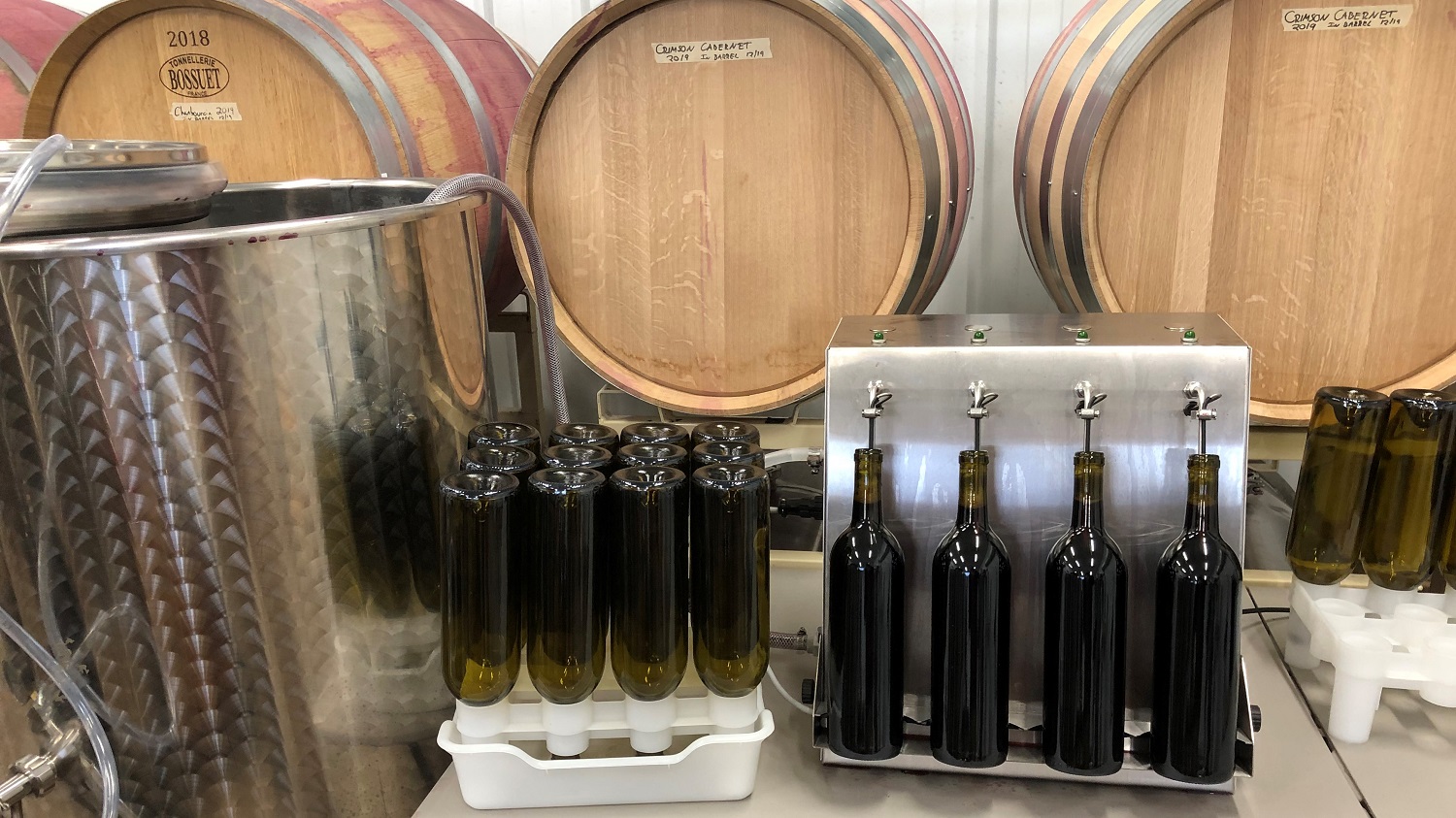 And finally clarified, aged, and bottled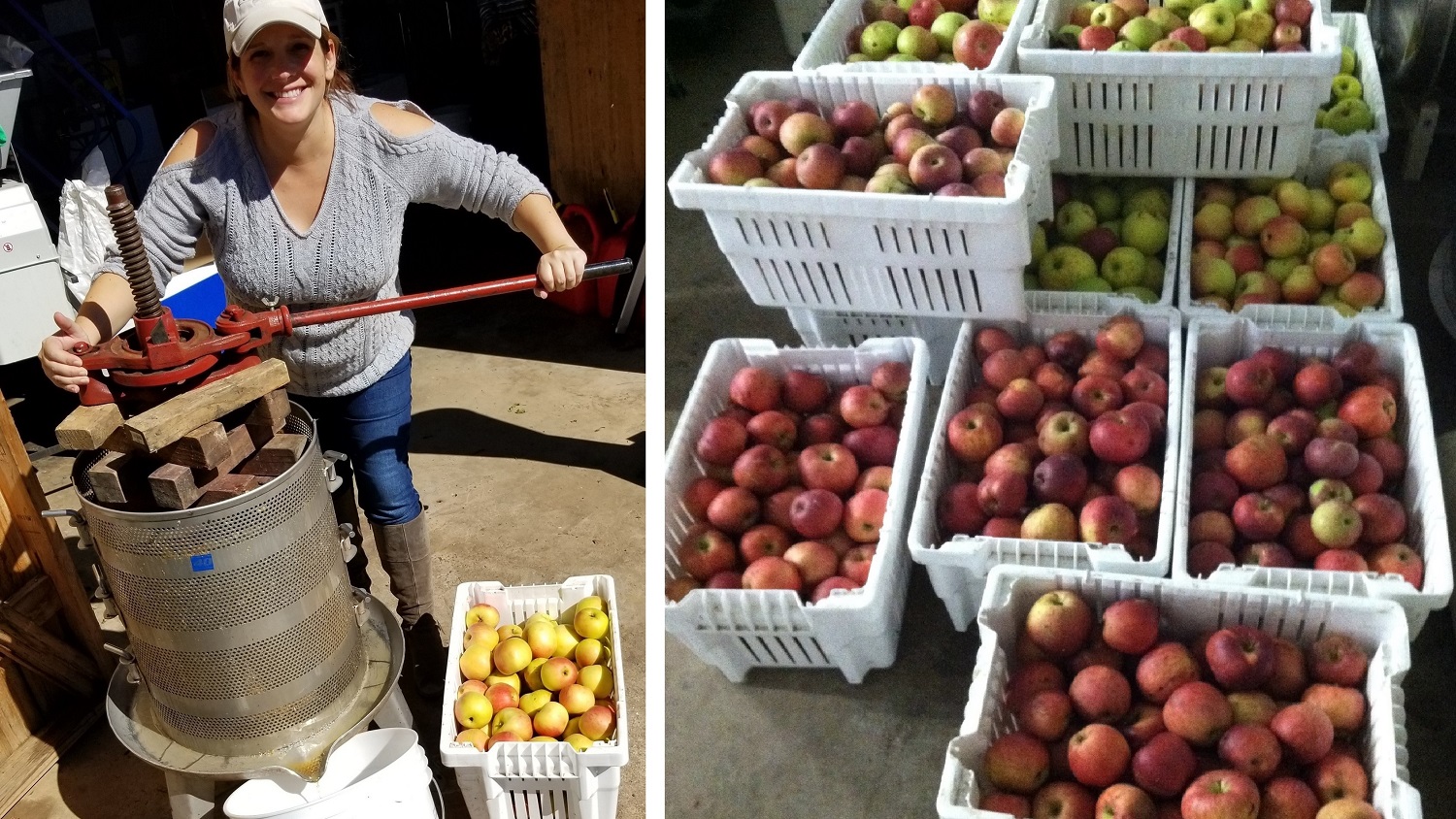 Cider is made with a similar process
and Our ciders are pressed
from local apples