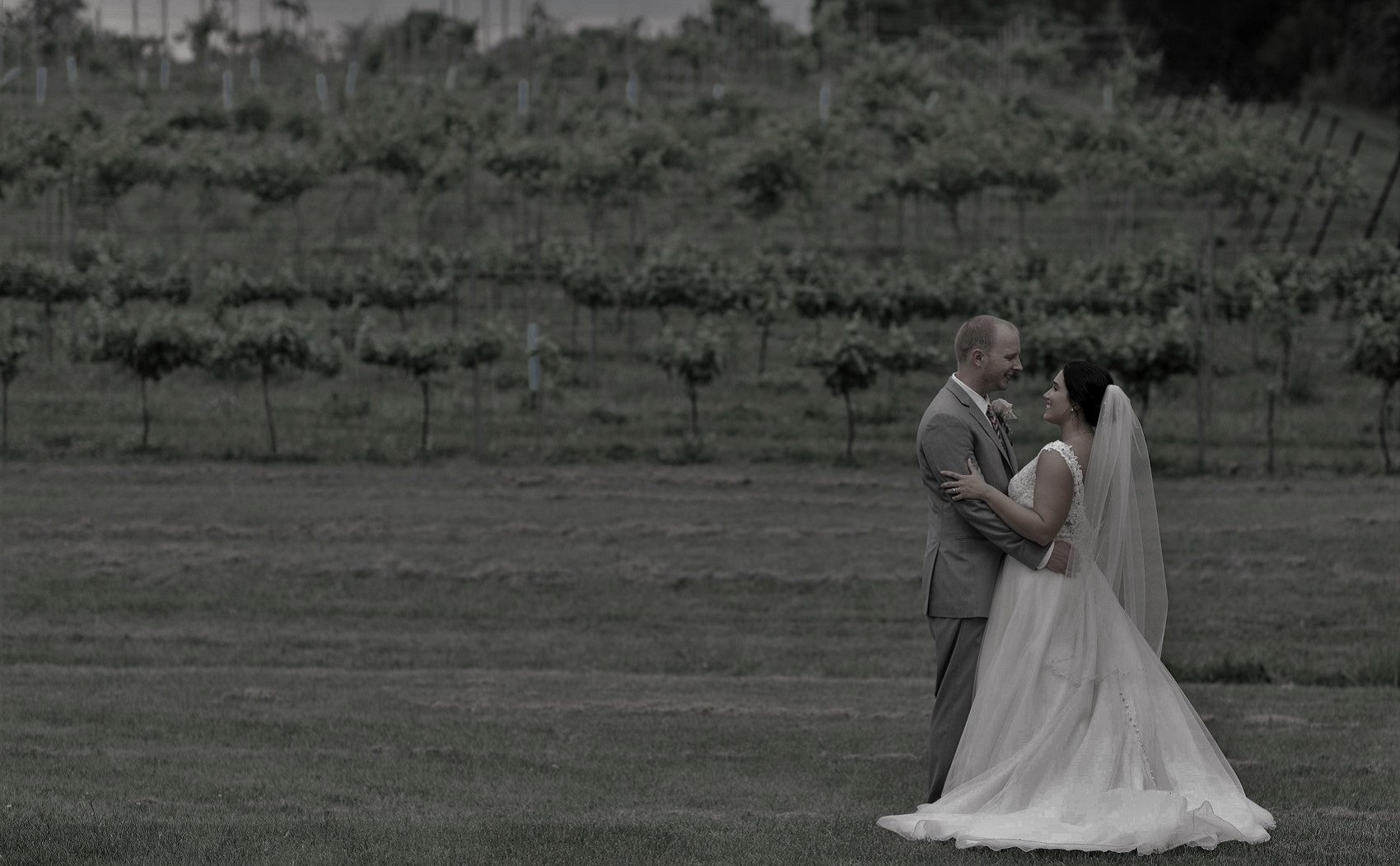 Weddings at Mountain
Run Winery
EXPLORE THE VENUES
SEE THE LOOKBOOK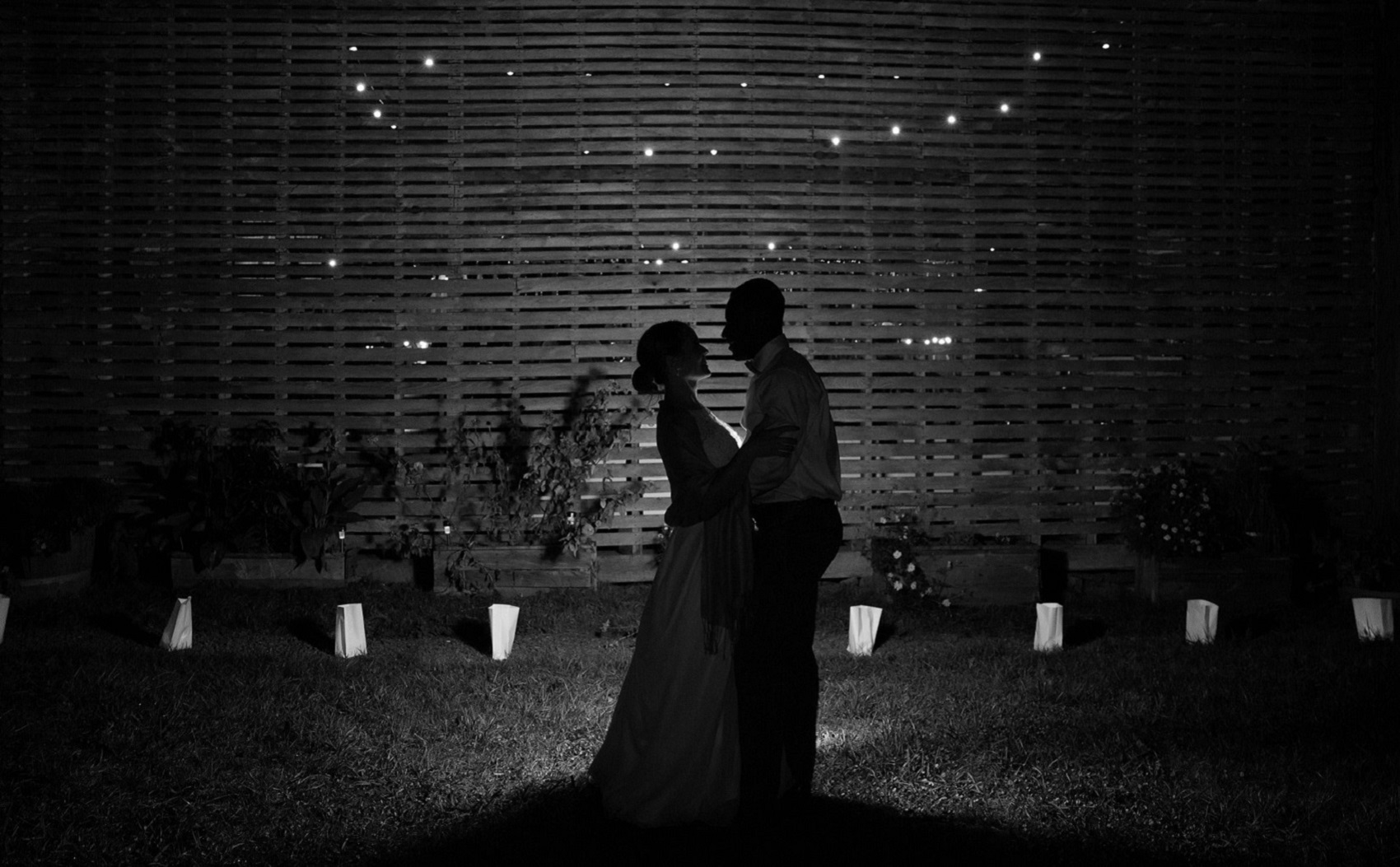 Weddings at Mountain
Run Winery
EXPLORE THE VENUES
SEE THE LOOKBOOK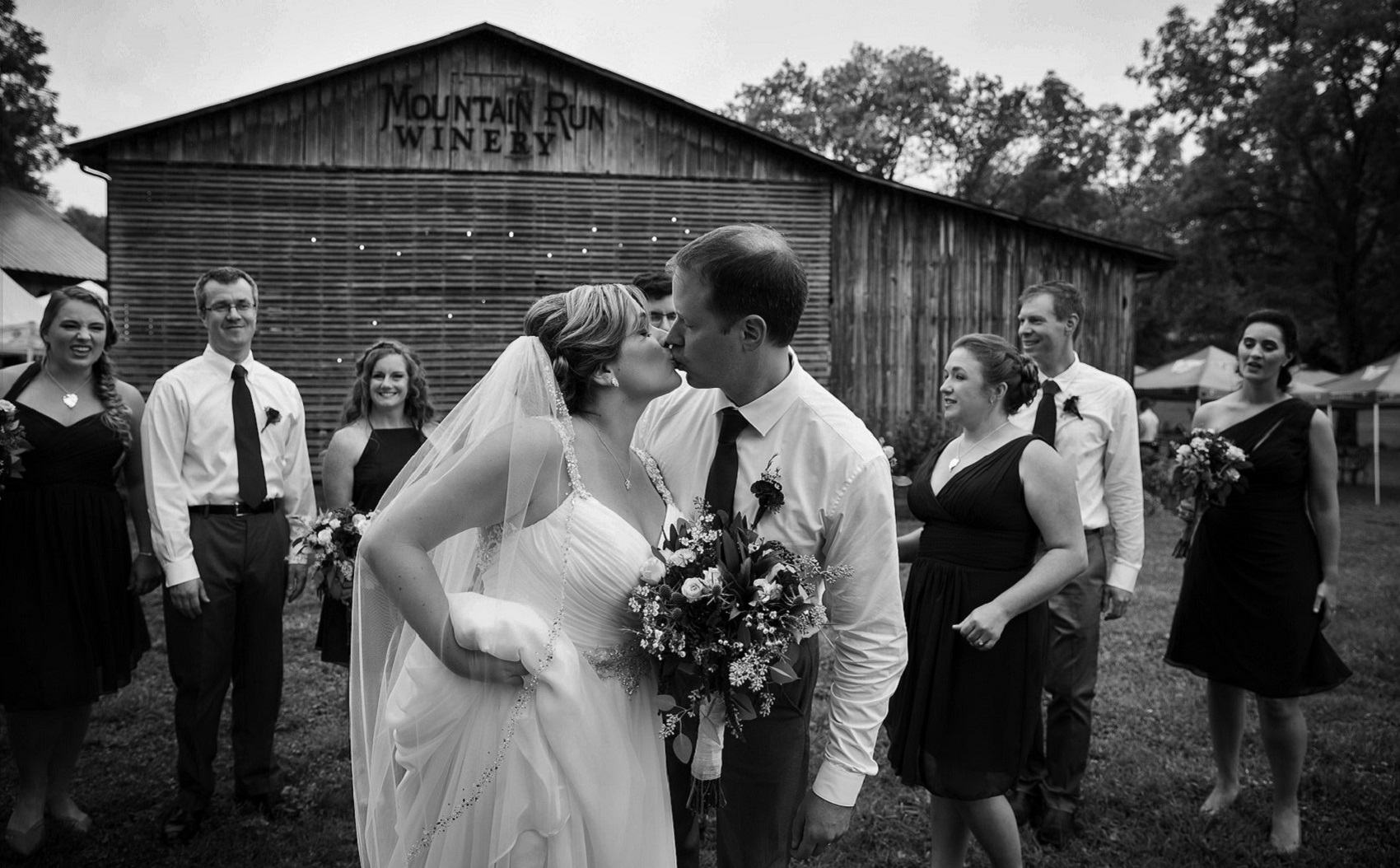 Weddings at Mountain
Run Winery
EXPLORE THE VENUES
SEE THE LOOKBOOK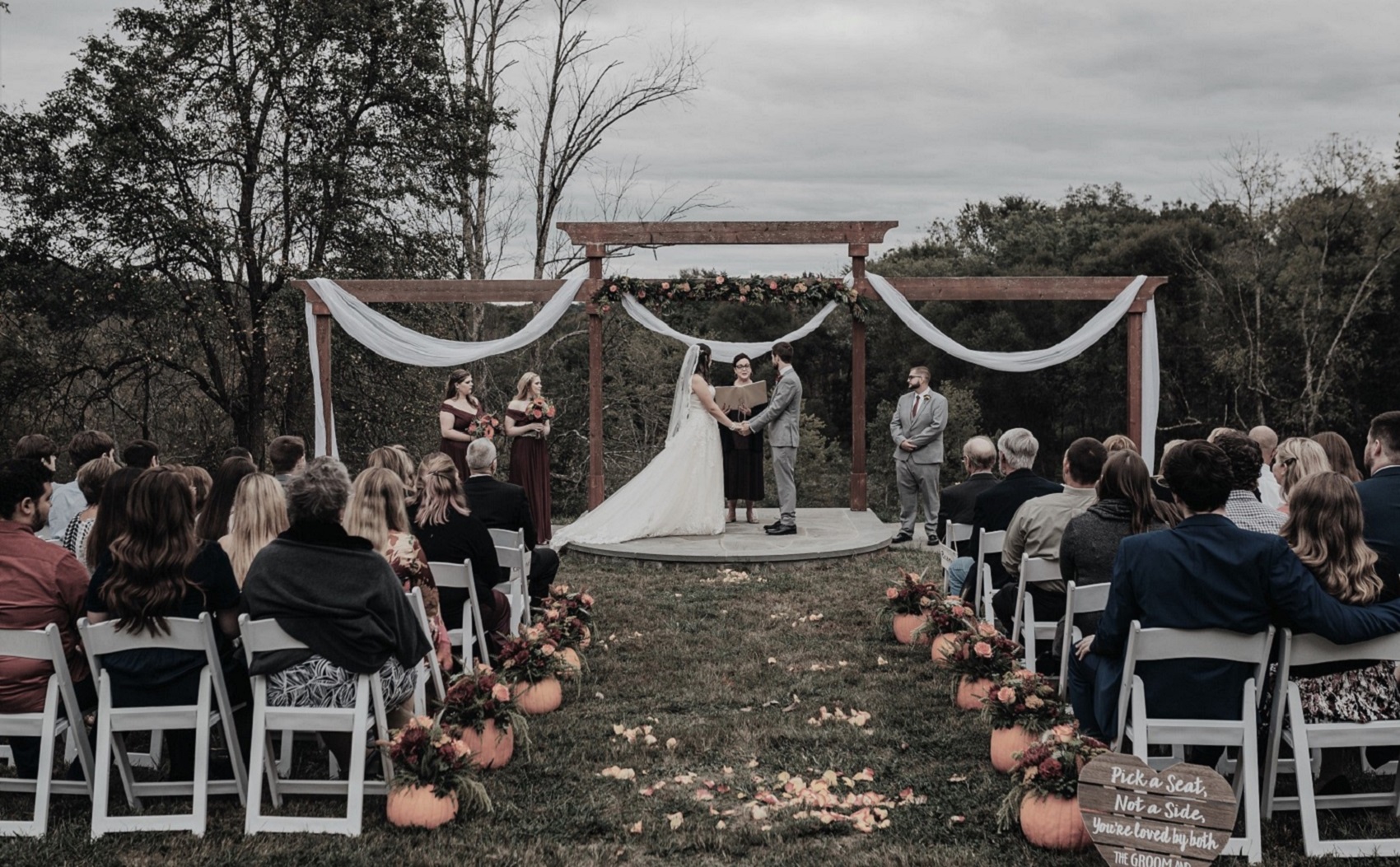 Weddings at Mountain
Run Winery
EXPLORE THE VENUES
SEE THE LOOKBOOK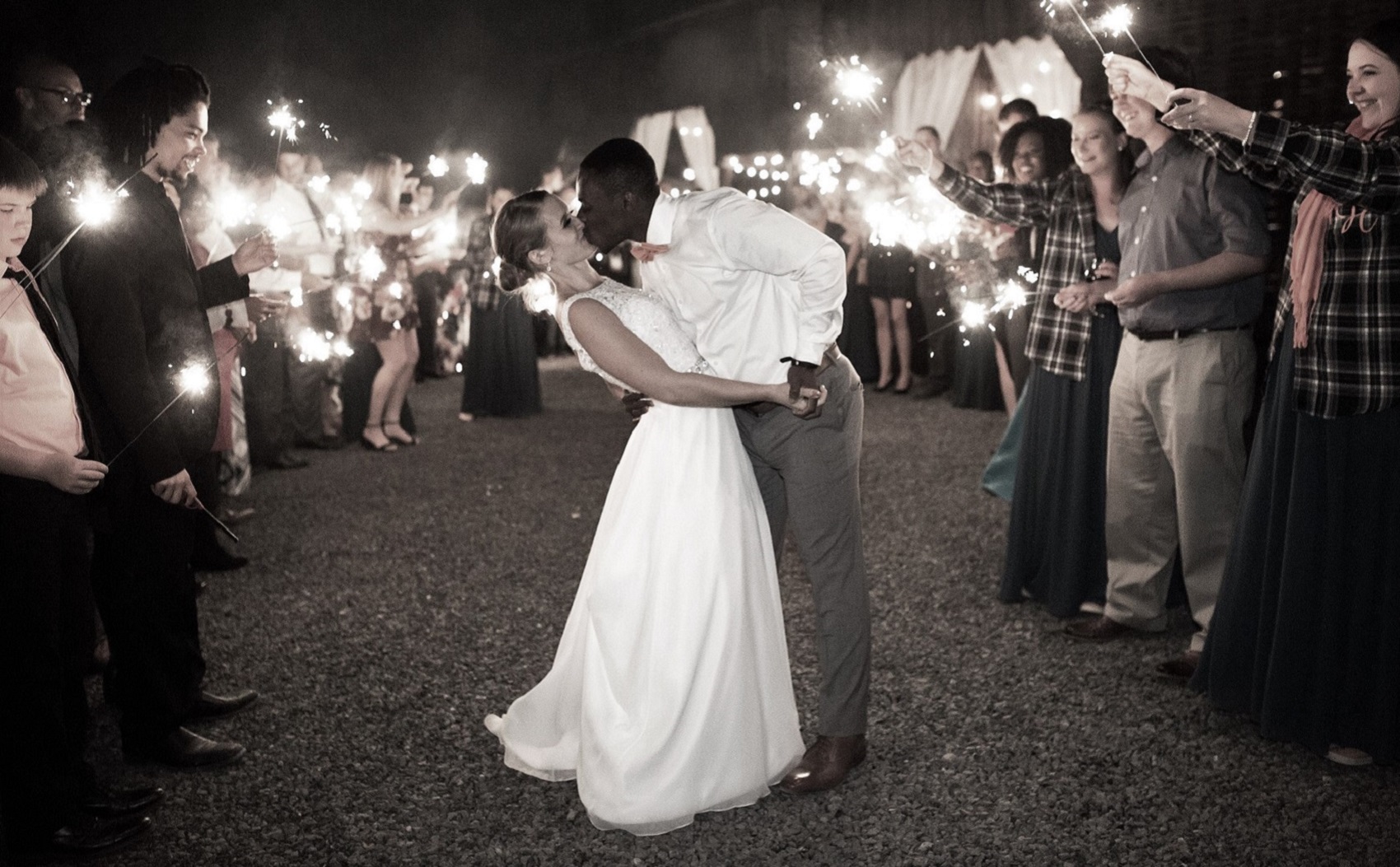 Weddings at Mountain
Run Winery
EXPLORE THE VENUES
SEE THE LOOKBOOK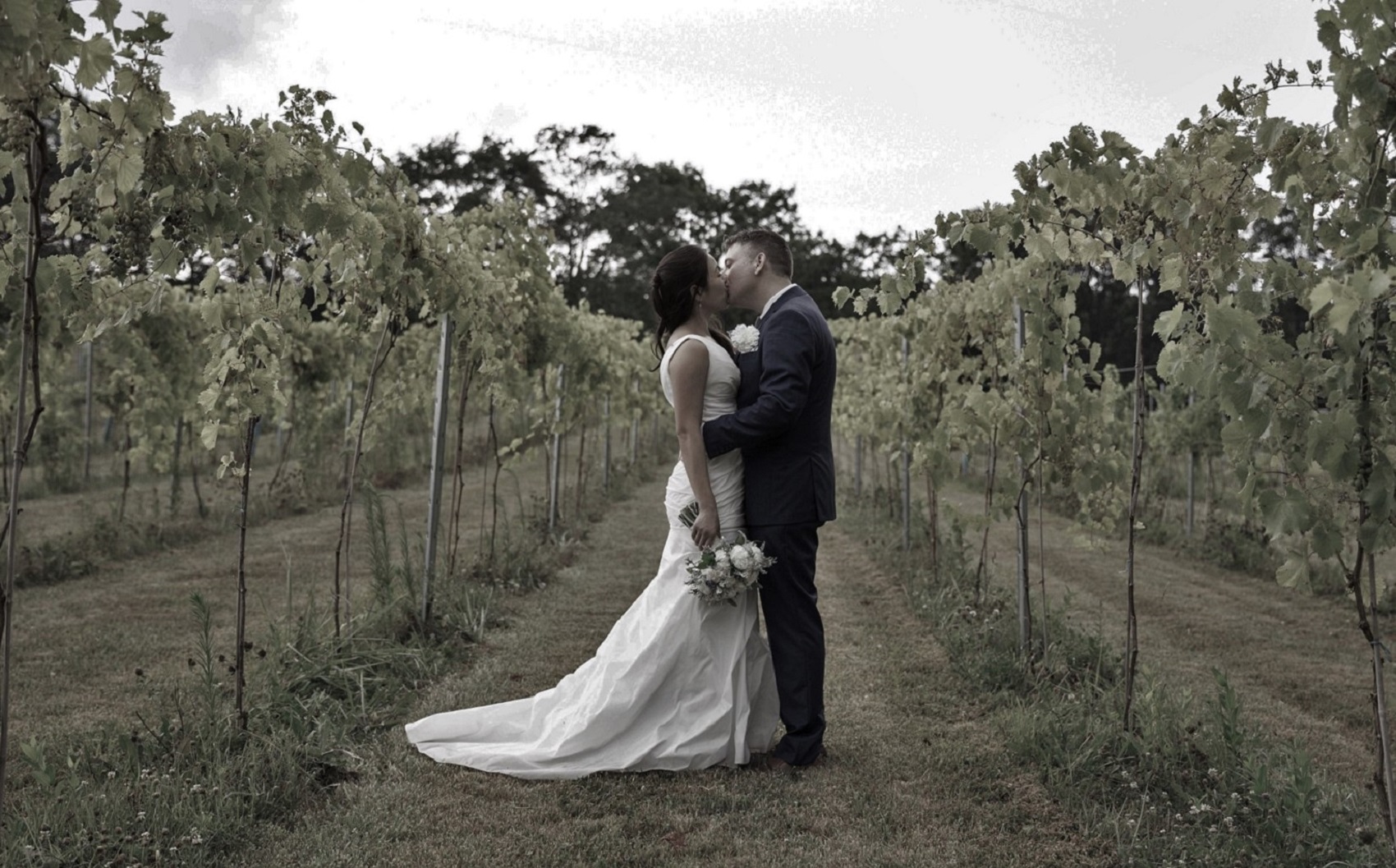 Weddings at Mountain
Run Winery
EXPLORE THE VENUES
SEE THE LOOKBOOK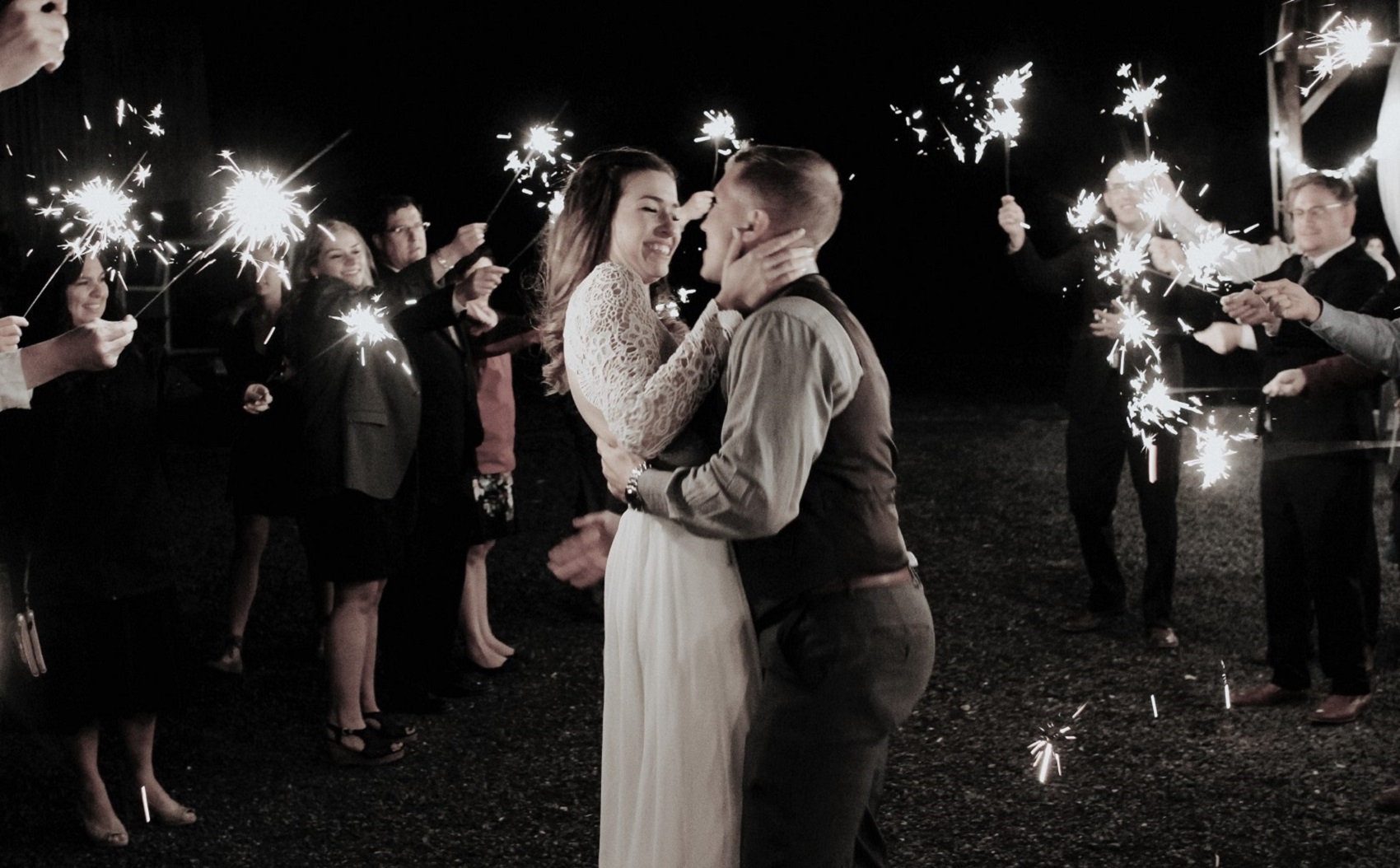 Weddings at Mountain
Run Winery
EXPLORE THE VENUES
SEE THE LOOKBOOK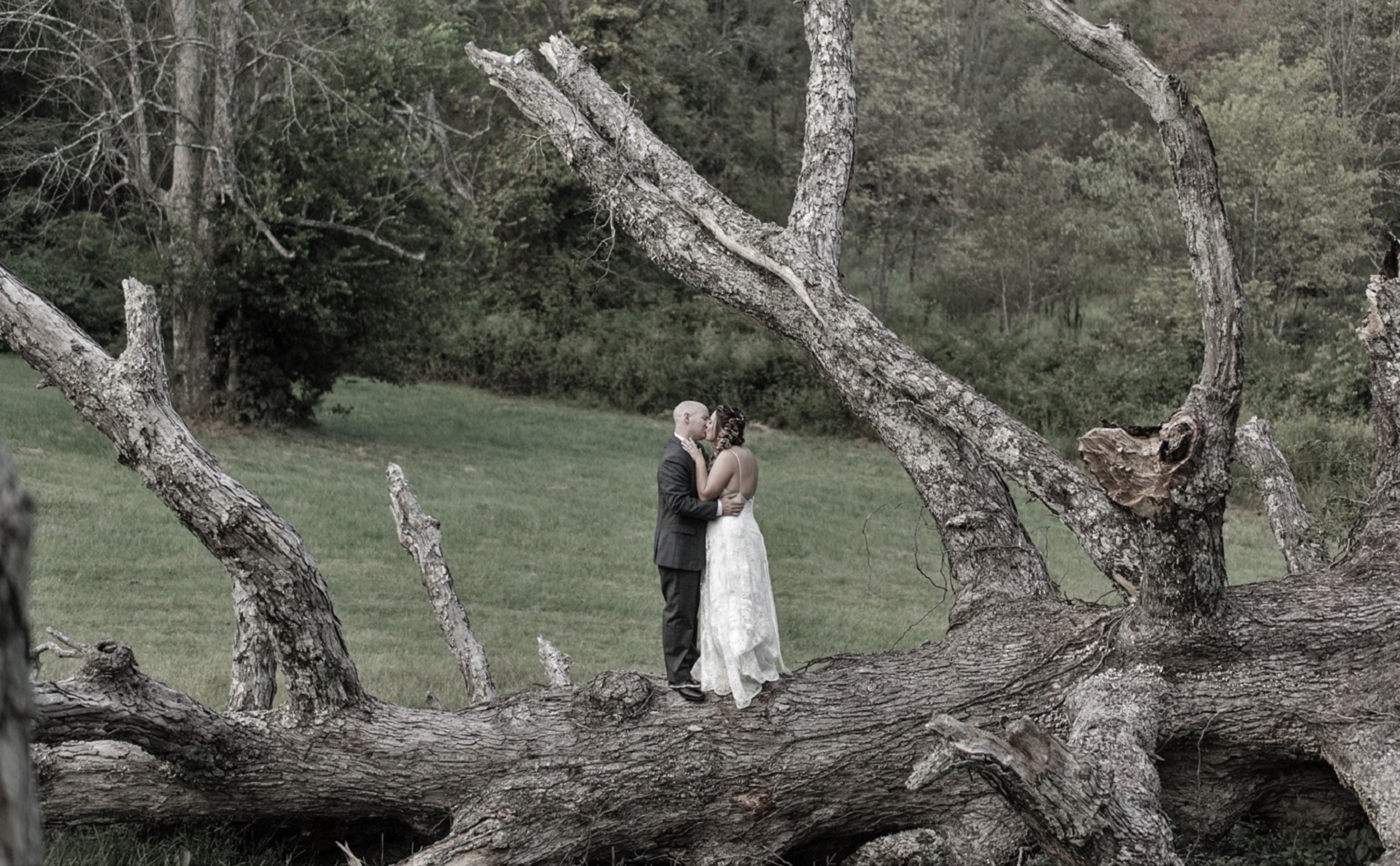 Weddings at Mountain
Run Winery
EXPLORE THE VENUES
SEE THE LOOKBOOK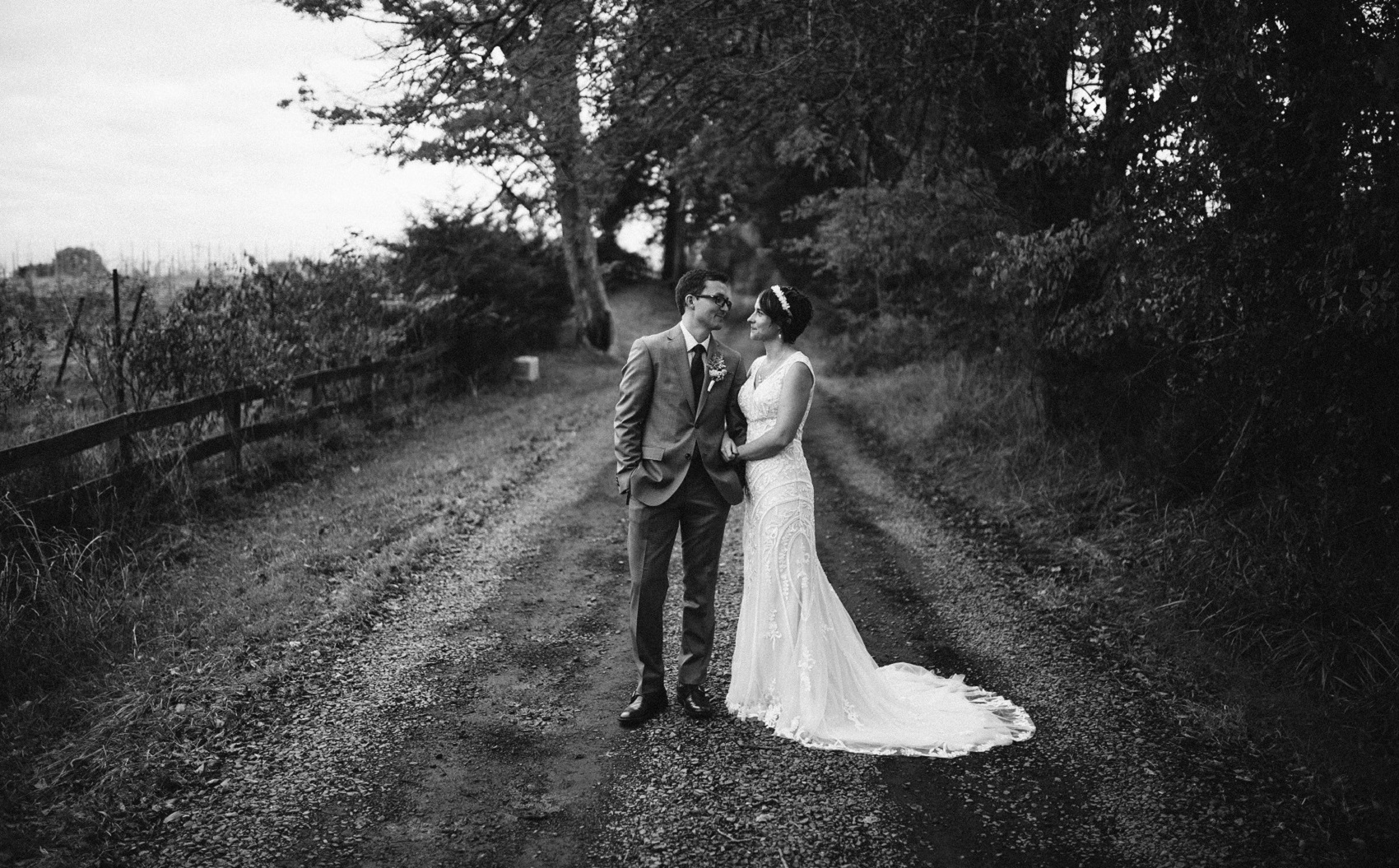 Weddings at Mountain
Run Winery
EXPLORE THE VENUES
SEE THE LOOKBOOK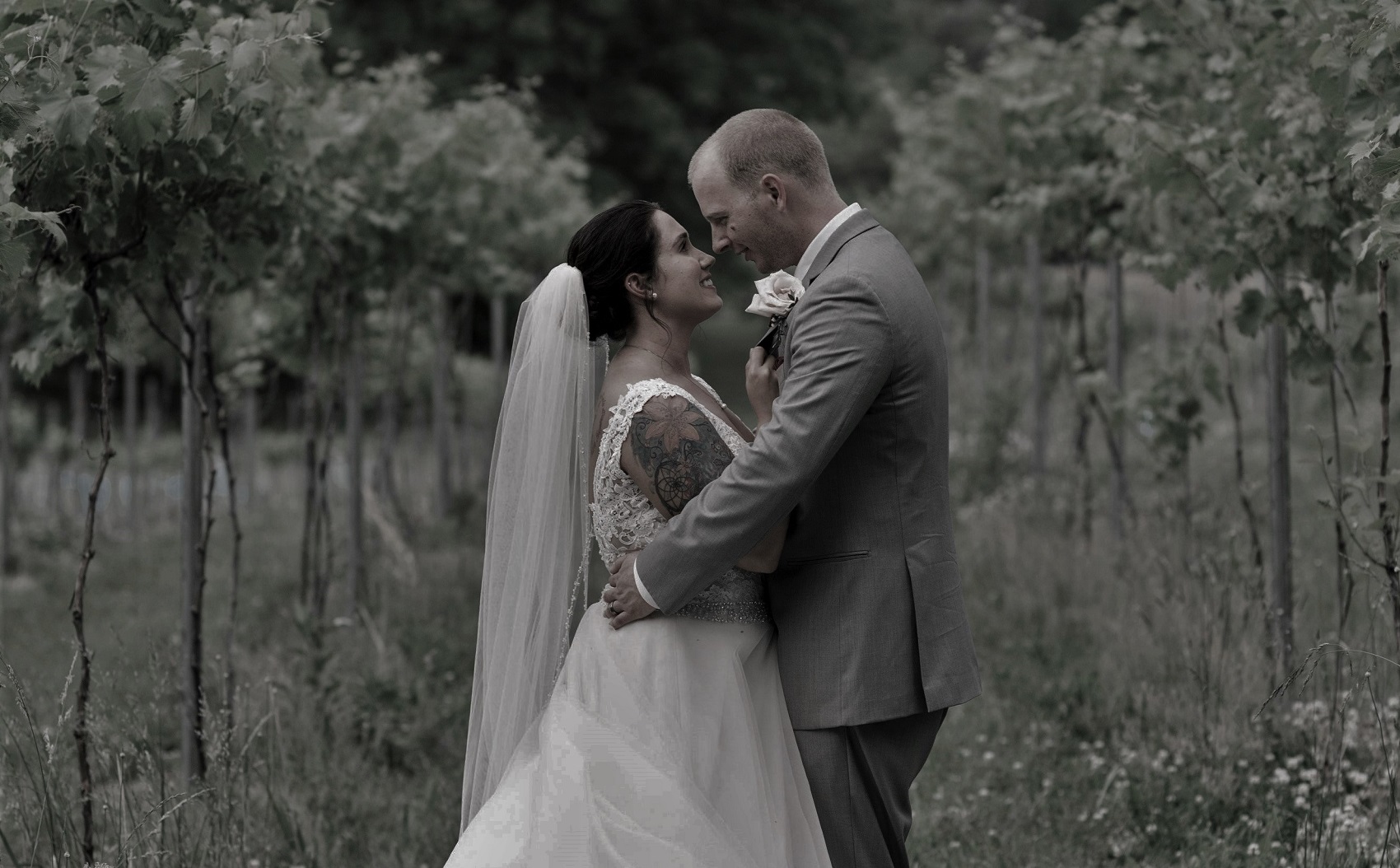 Weddings at Mountain
Run Winery
EXPLORE THE VENUES
SEE THE LOOKBOOK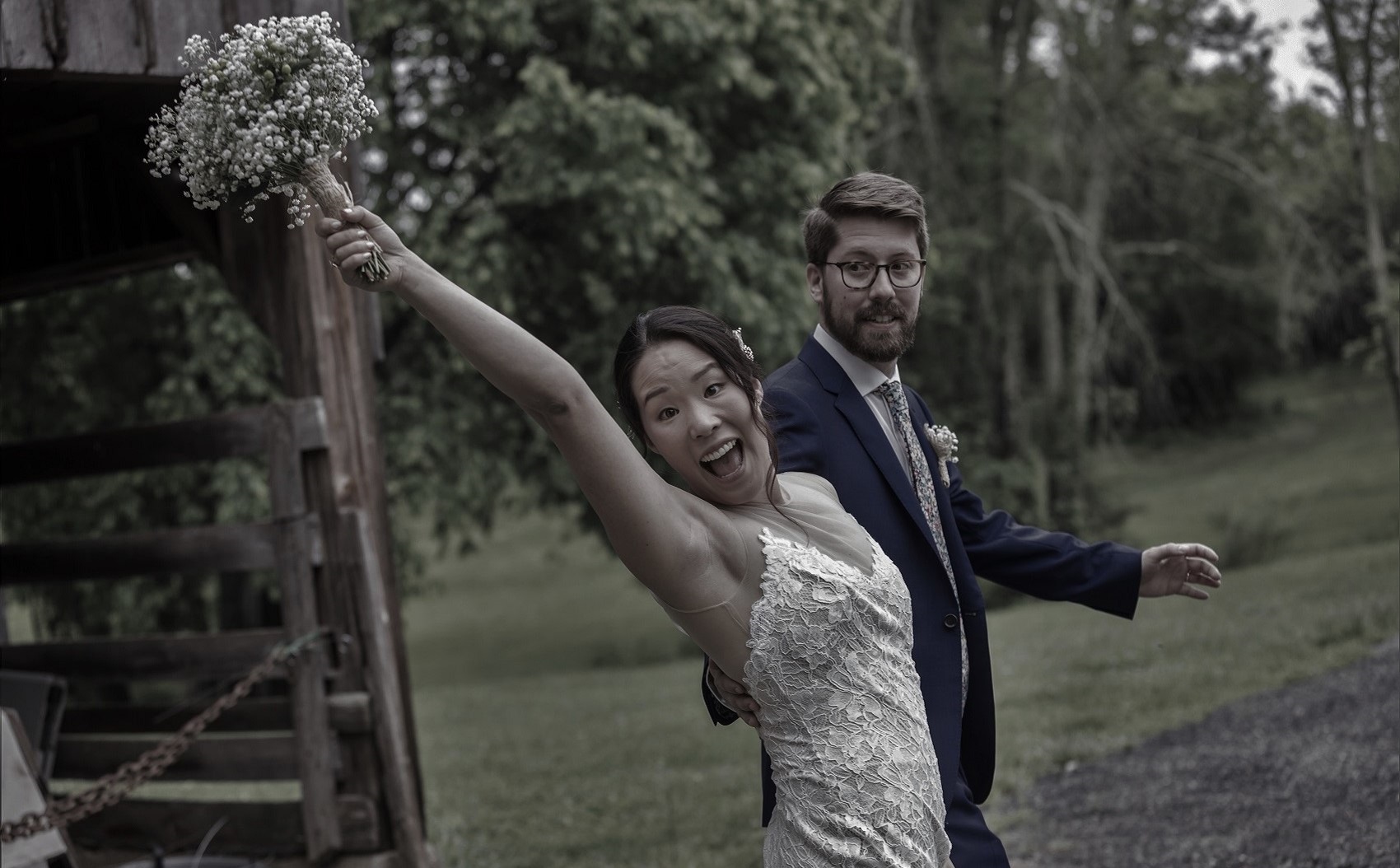 Weddings at Mountain
Run Winery
EXPLORE THE VENUES
SEE THE LOOKBOOK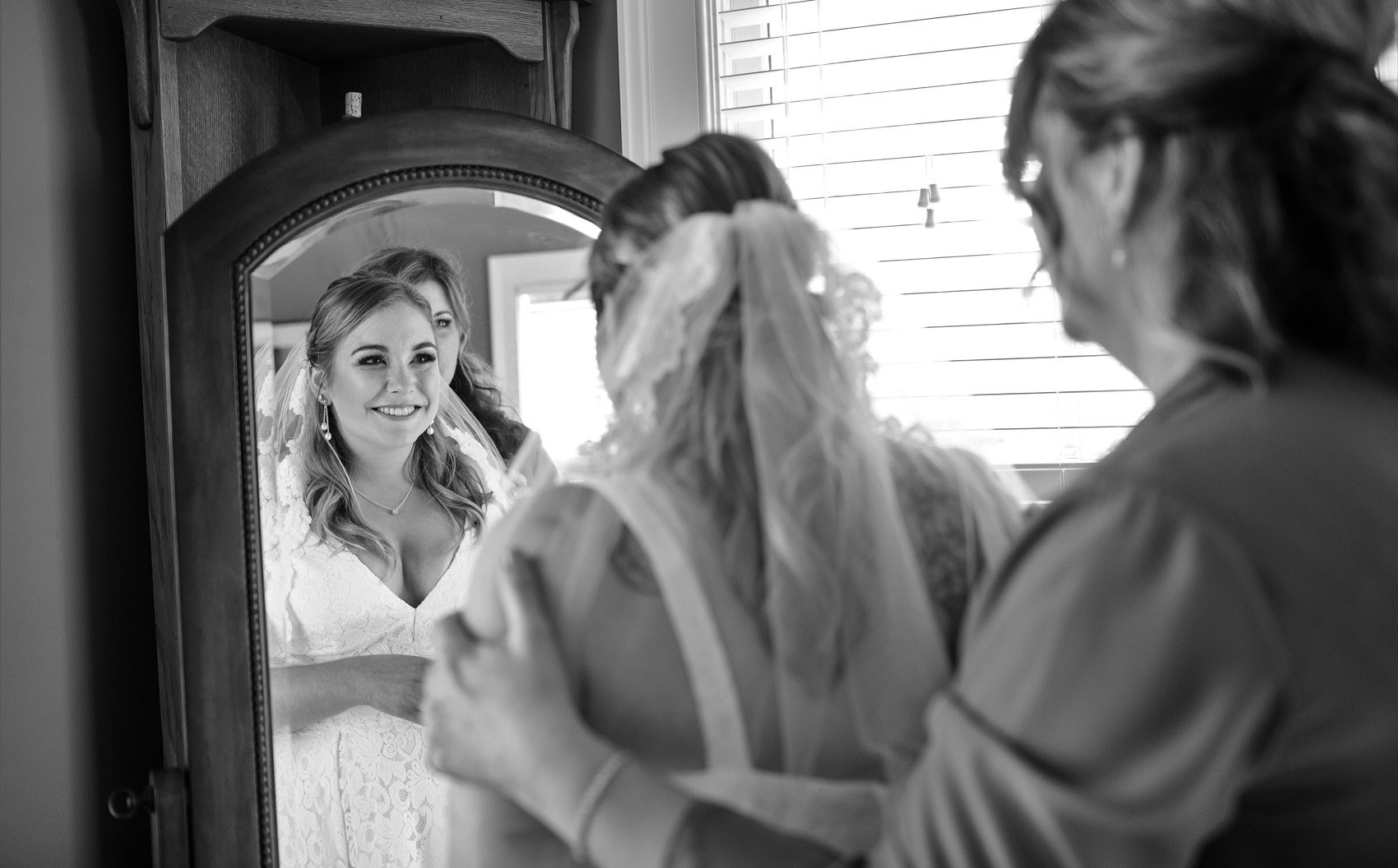 Weddings at Mountain
Run Winery
EXPLORE THE VENUES
SEE THE LOOKBOOK
Weddings at Mountain Run Winery
Nestled in a beautiful pastoral setting in the heart of Culpeper County, weddings at Mountain Run Winery are simple, rustic, and simply extraordinary!
The winery is located on 36 rolling acres in Culpeper, VA and offers a beautiful, rustic setting that creates a unique backdrop for an unbelievable wedding day. We have facilities available to comfortably accommodate large weddings, small weddings, micro-weddings, and elopements. Our creative and experienced staff will work with you to find the perfect setting for making your event memorable. We offer couples the choice of several great locations on the property for wedding ceremonies and receptions. To find out more, book a tour with us today!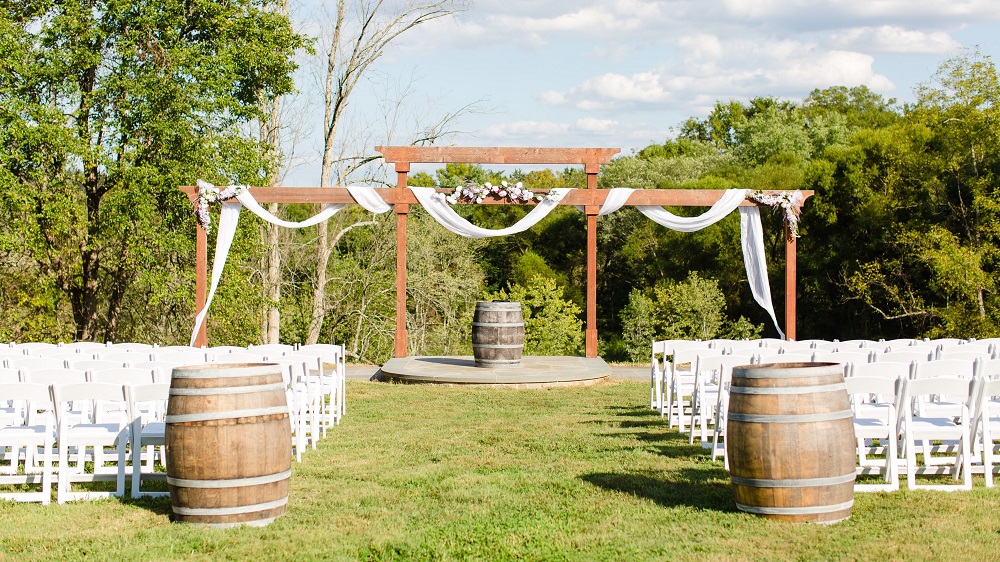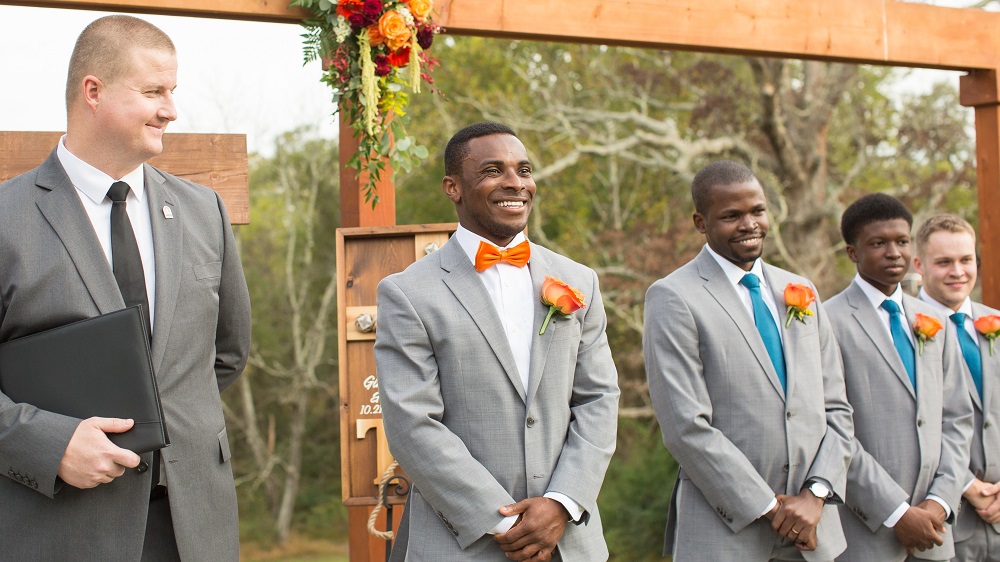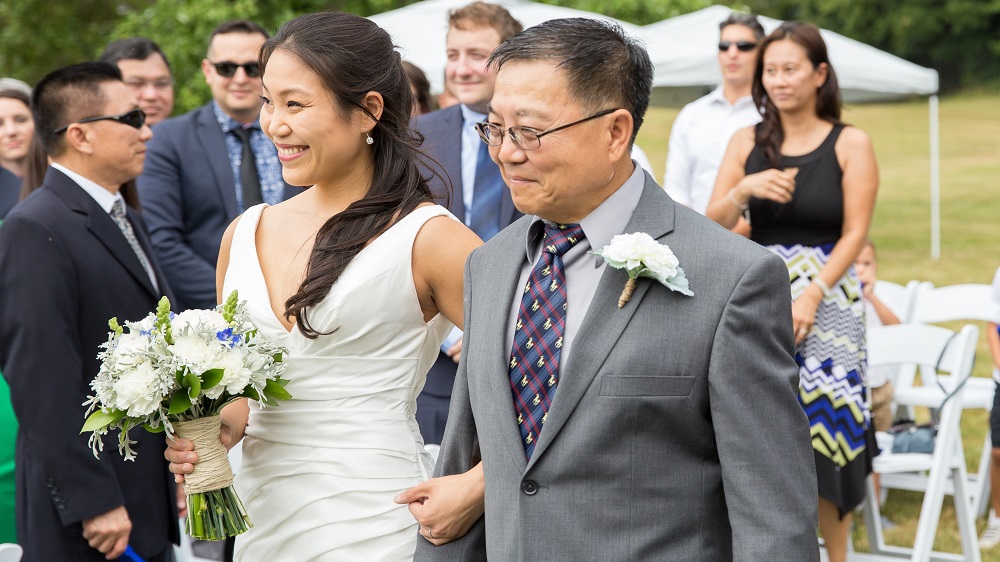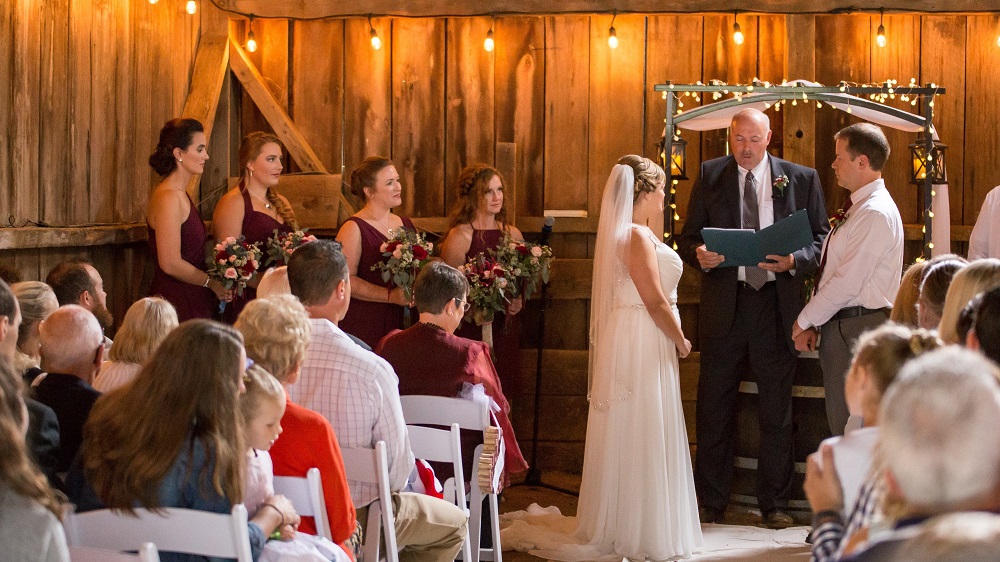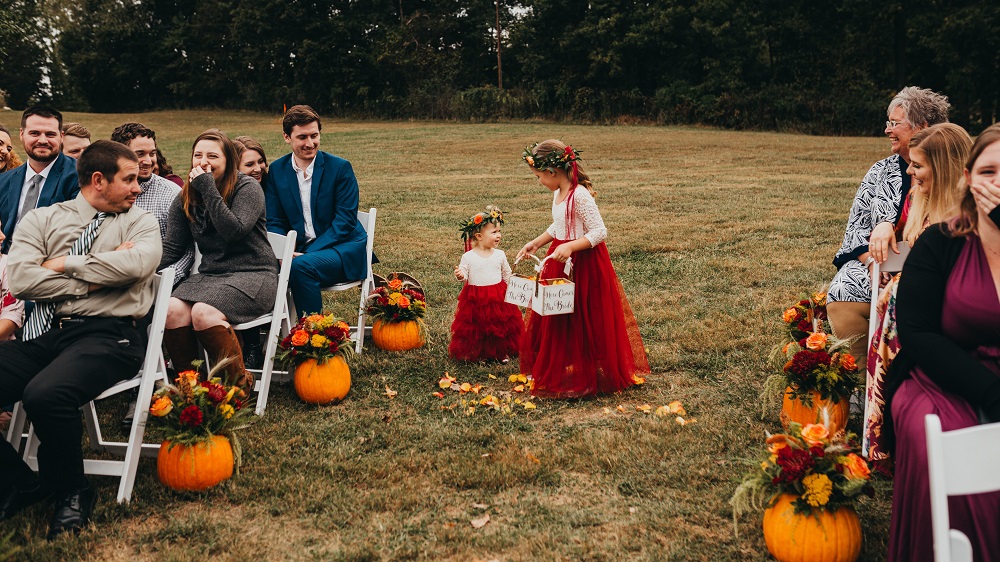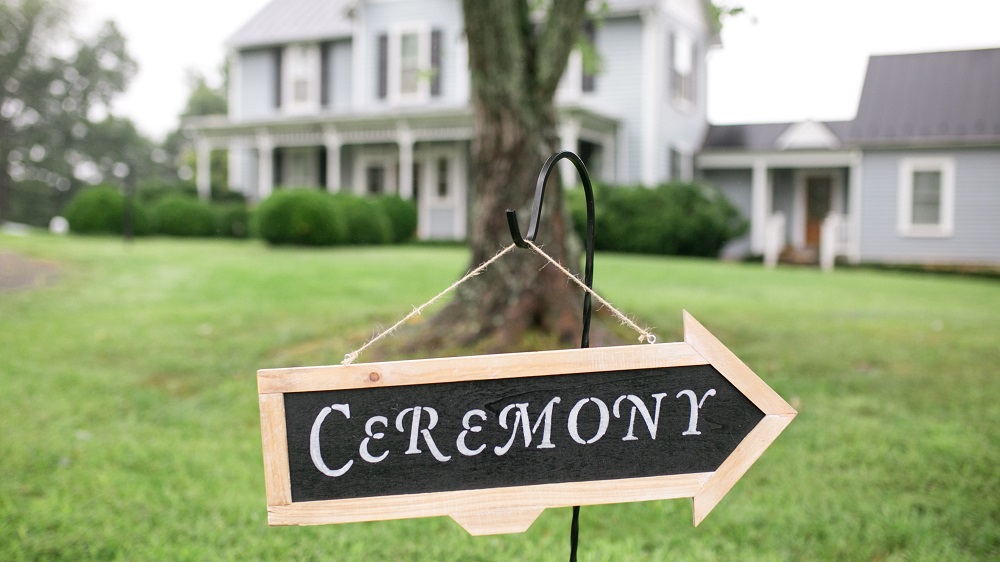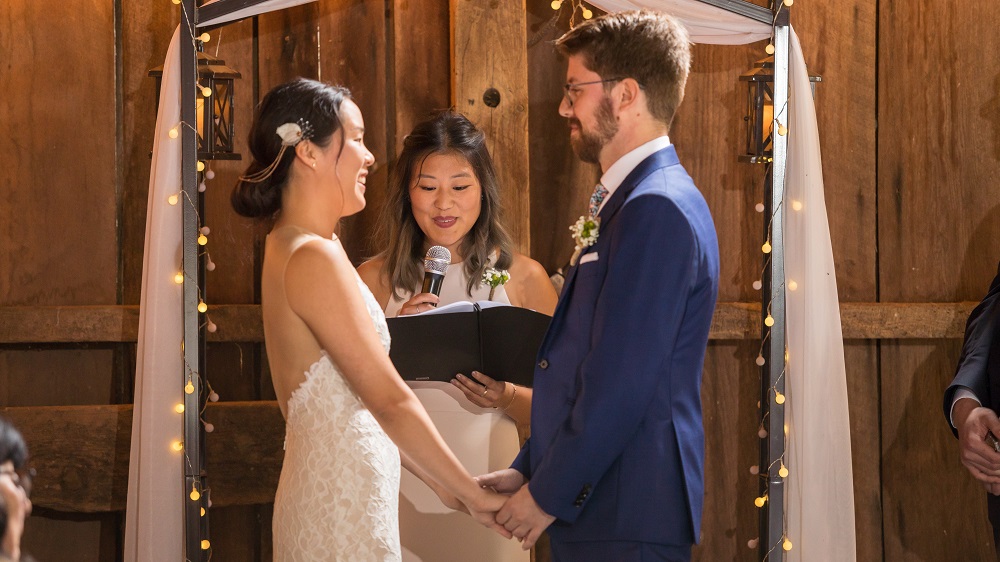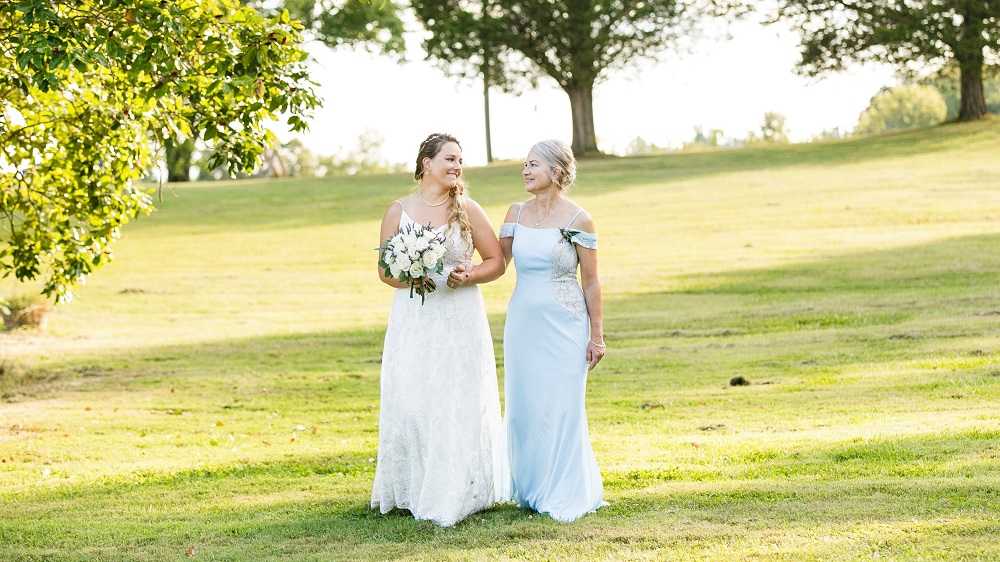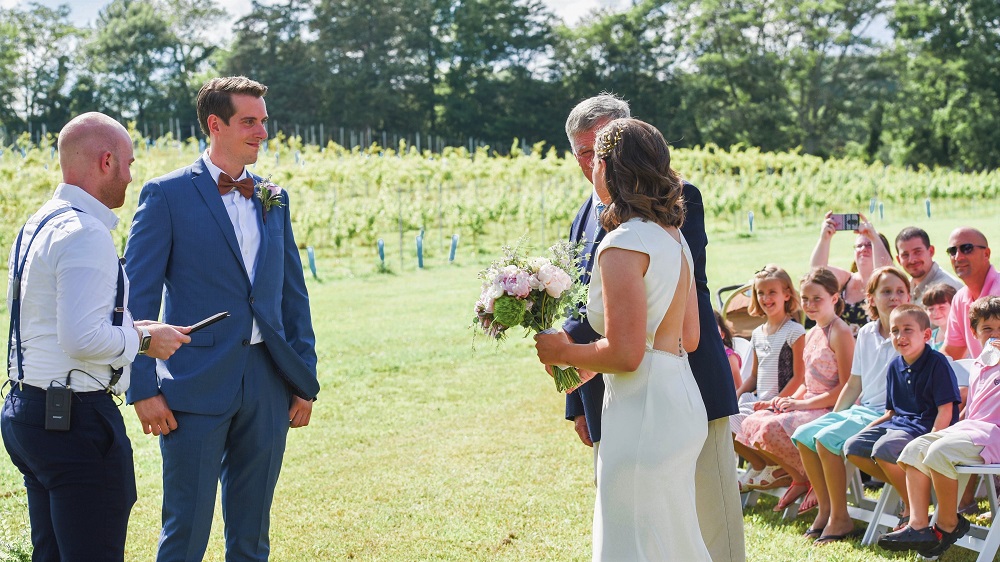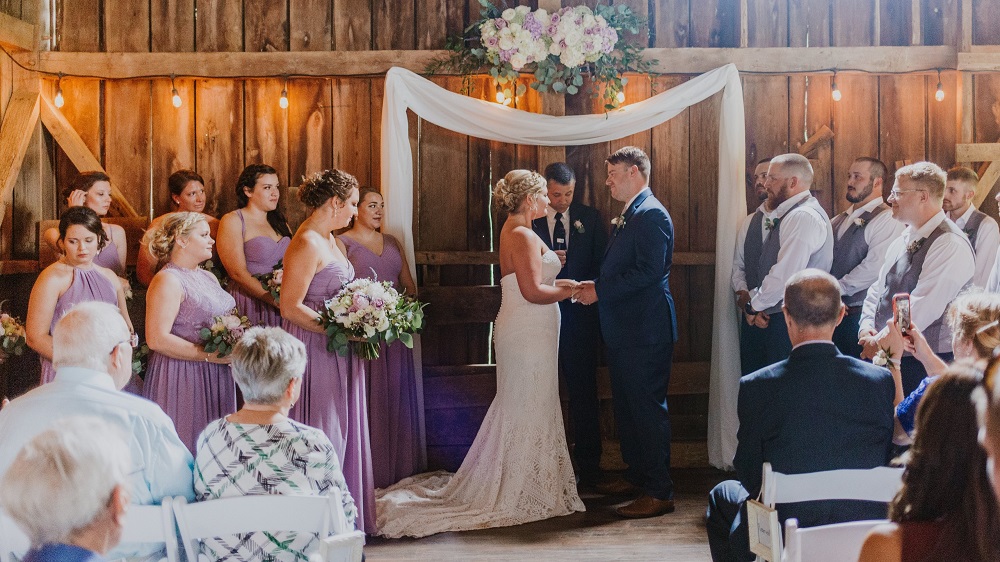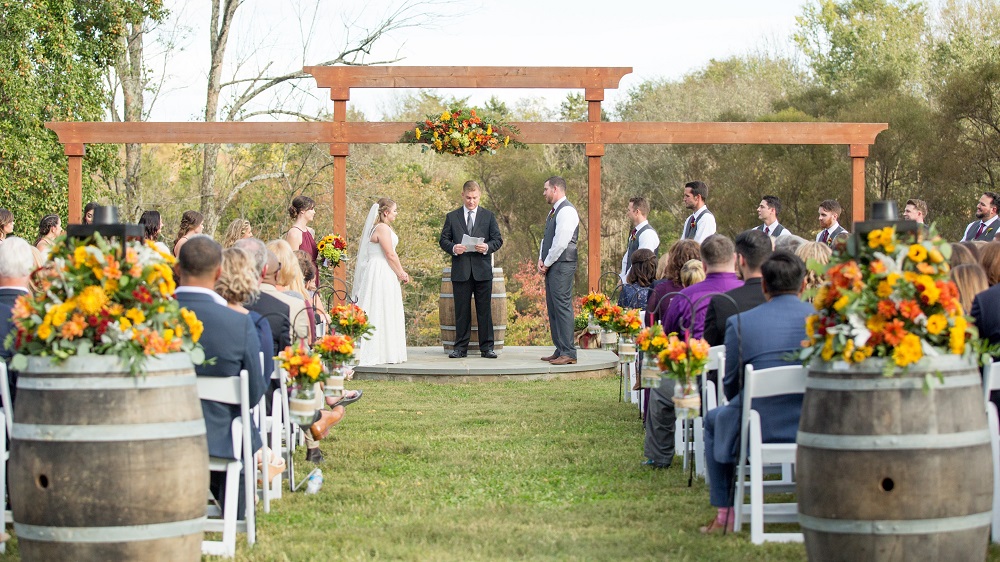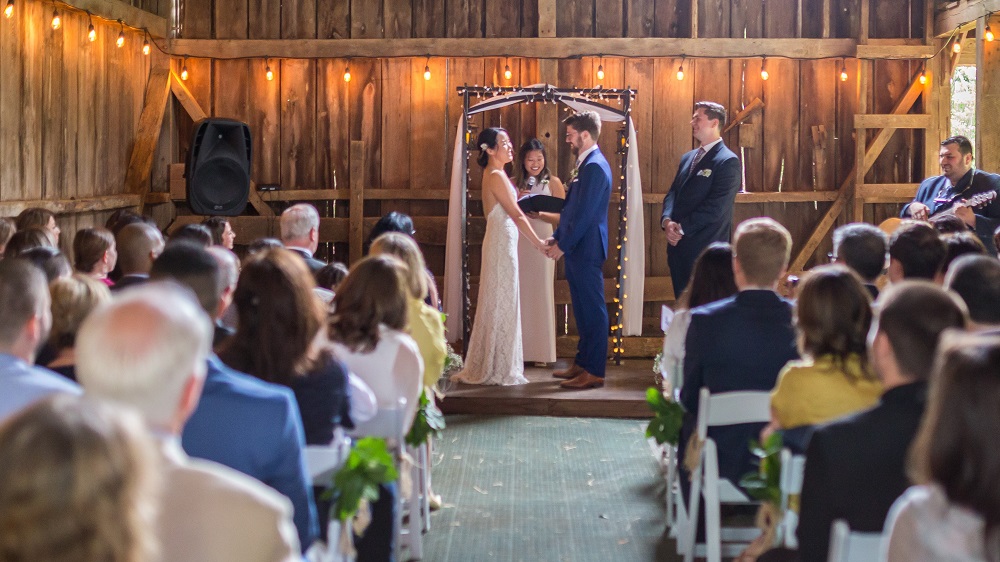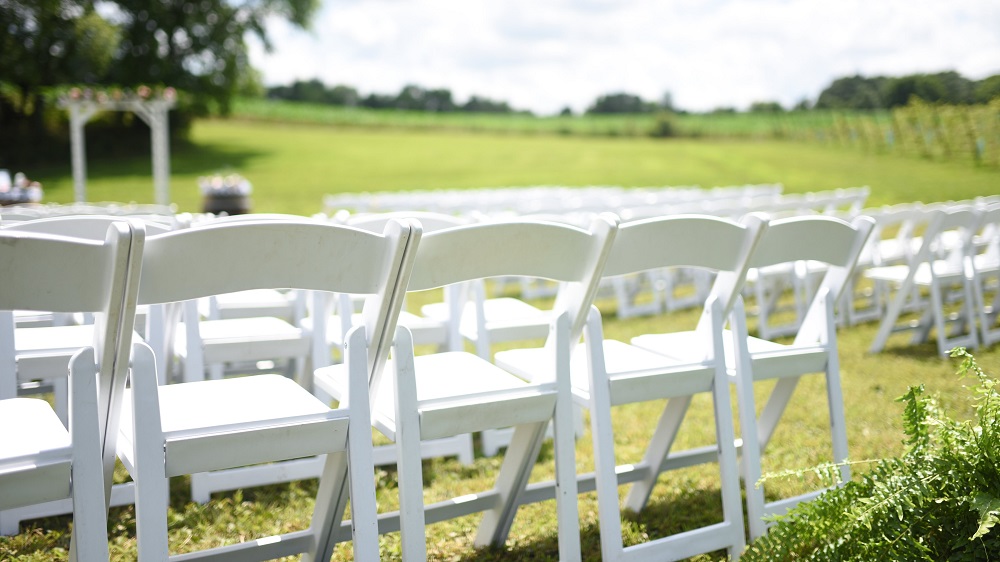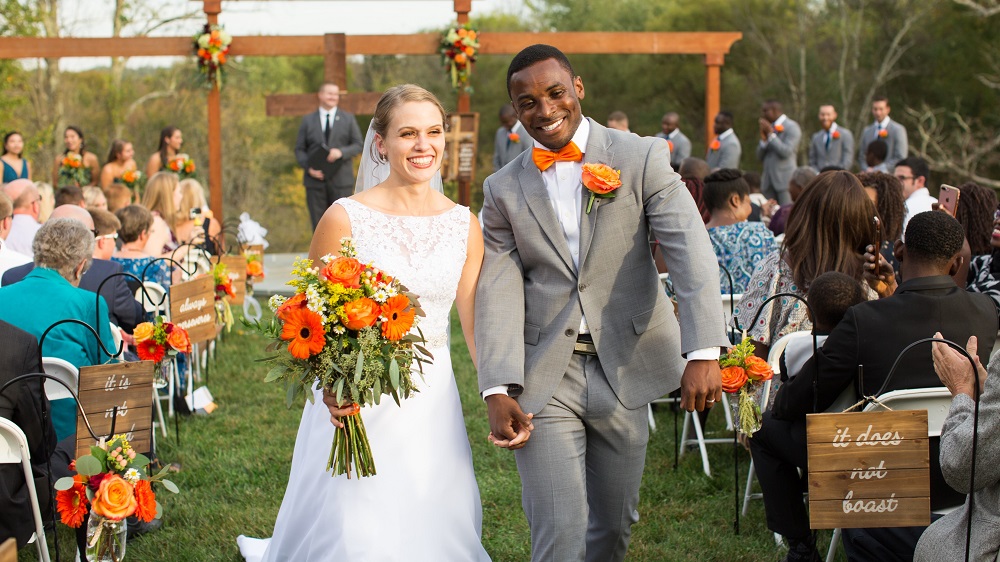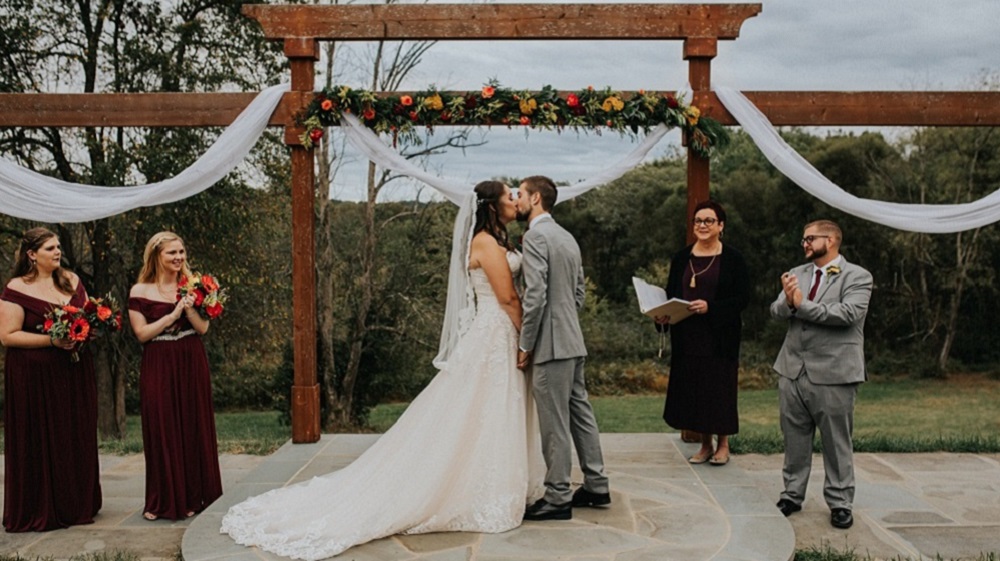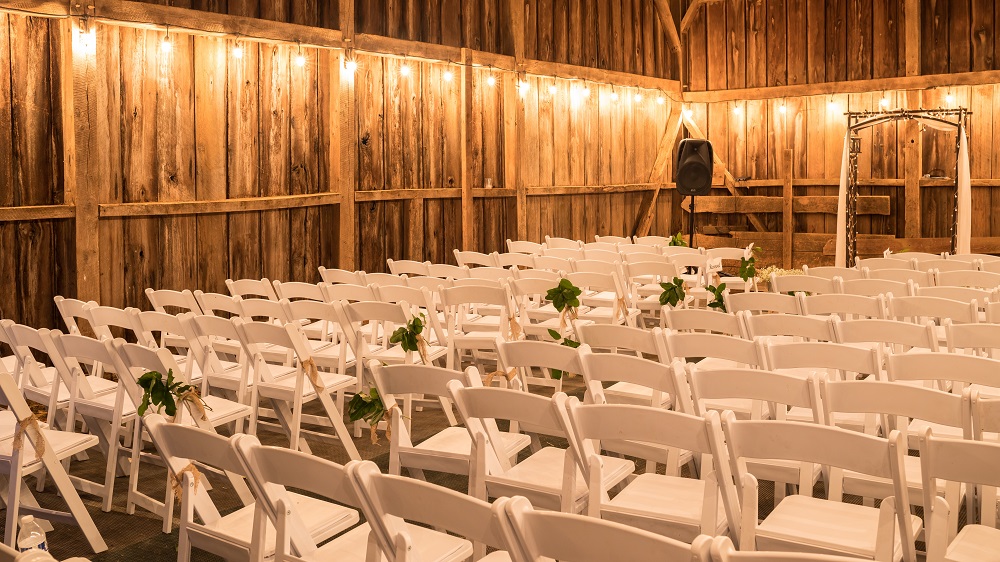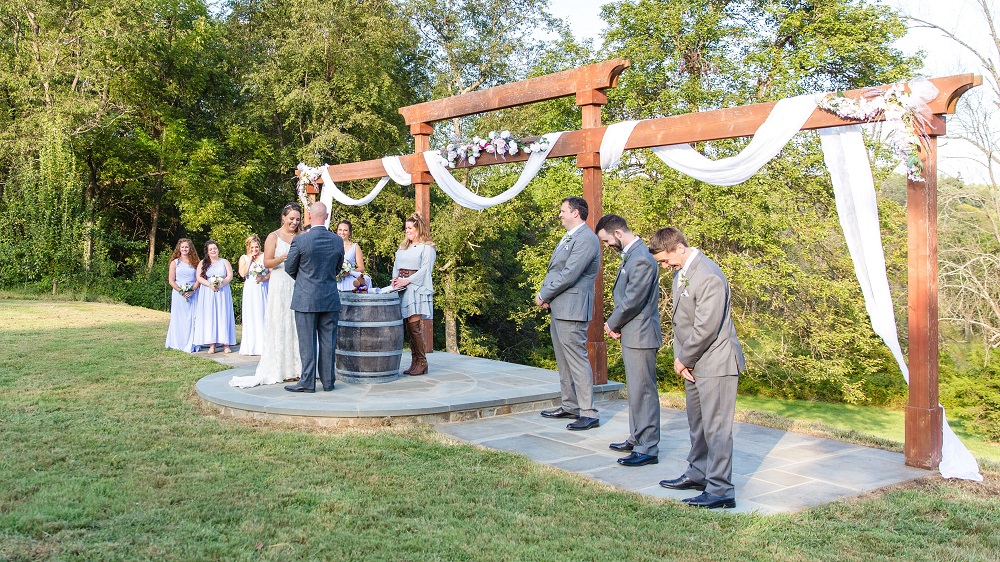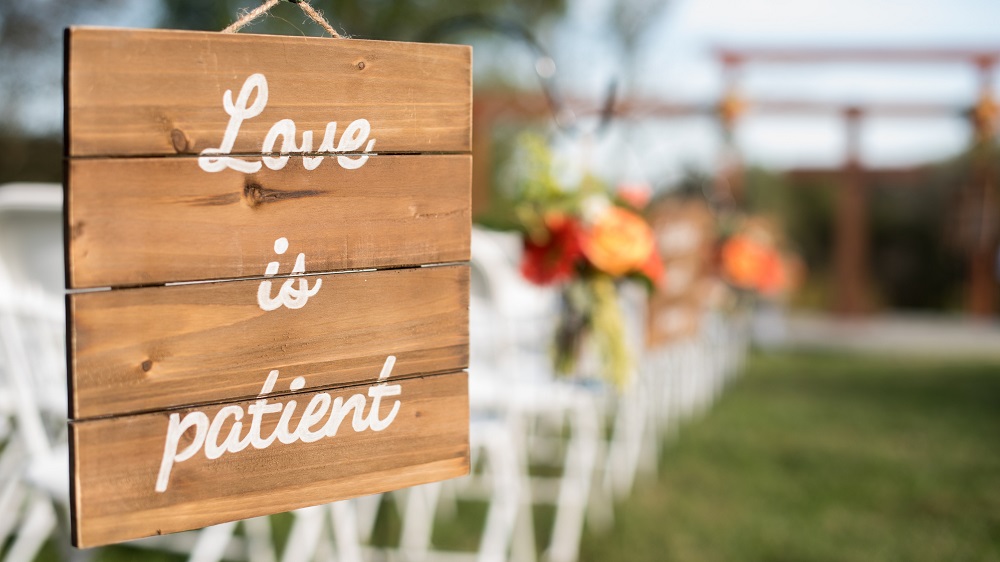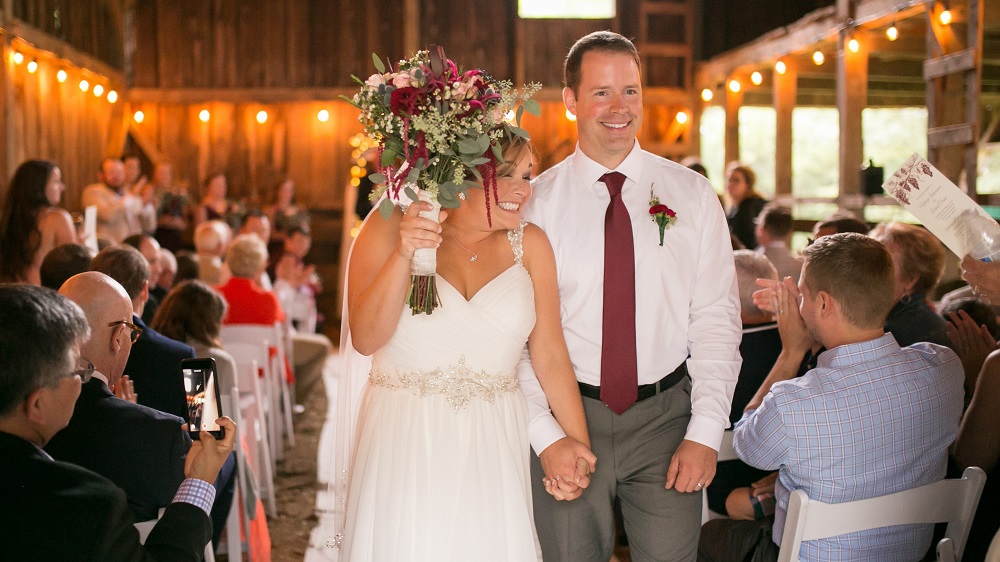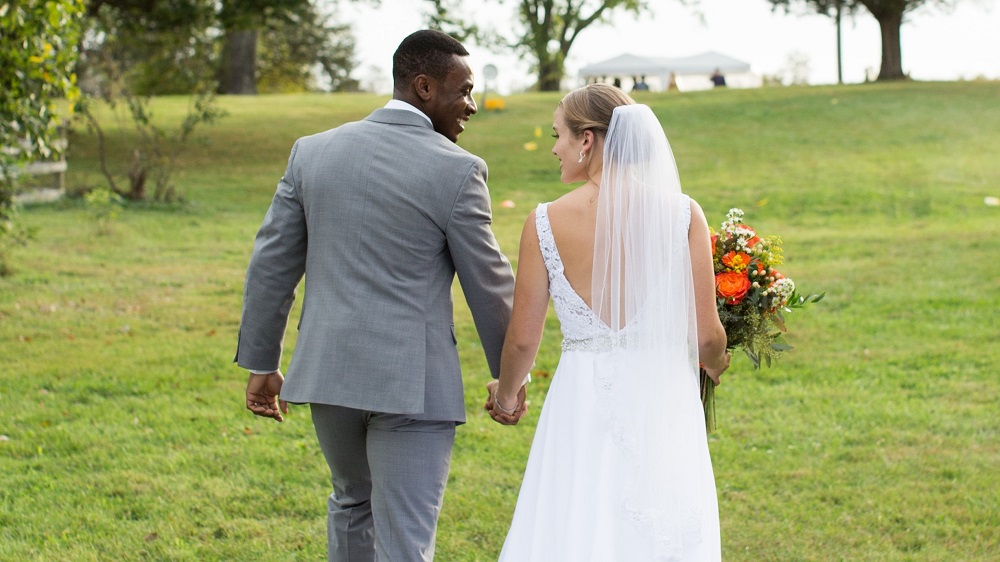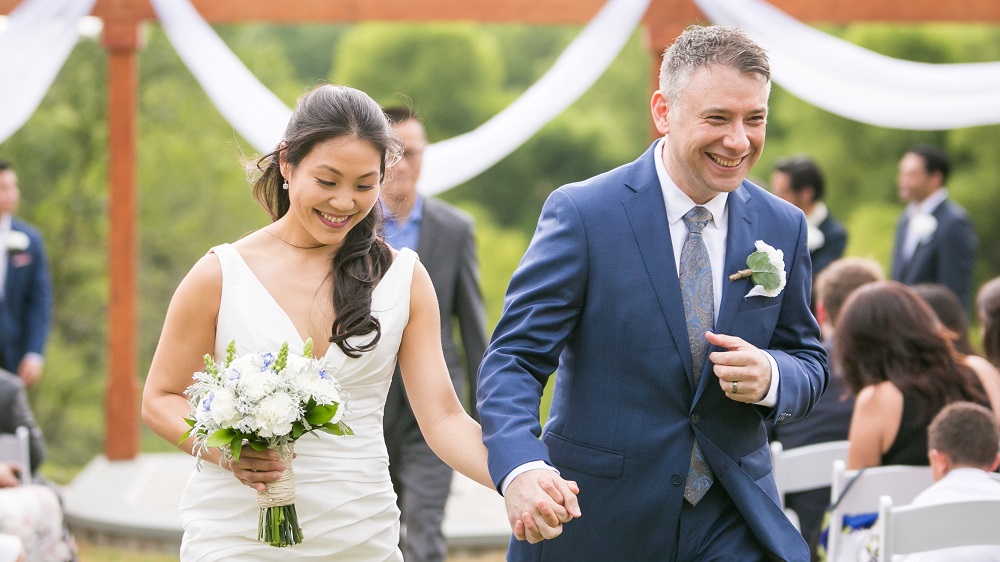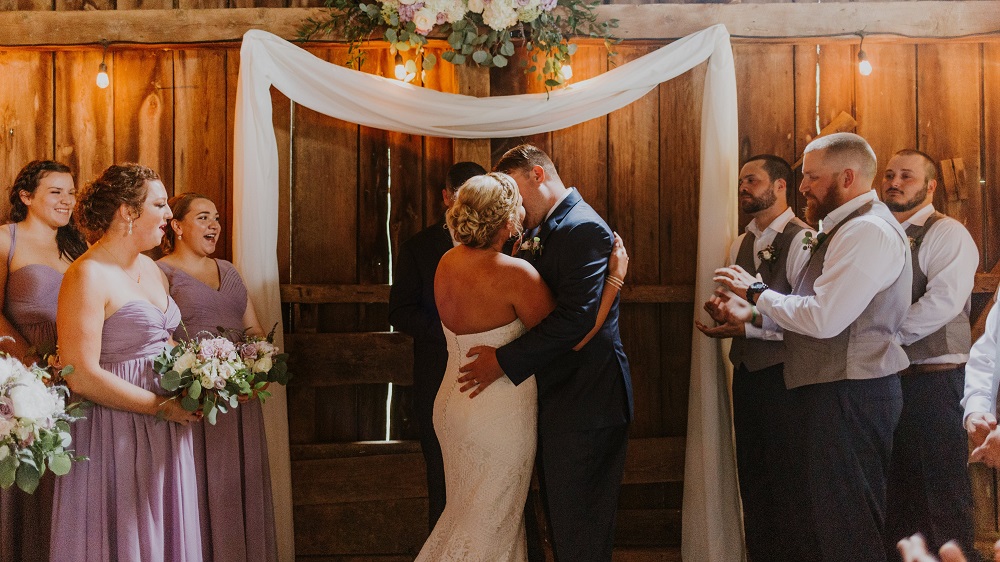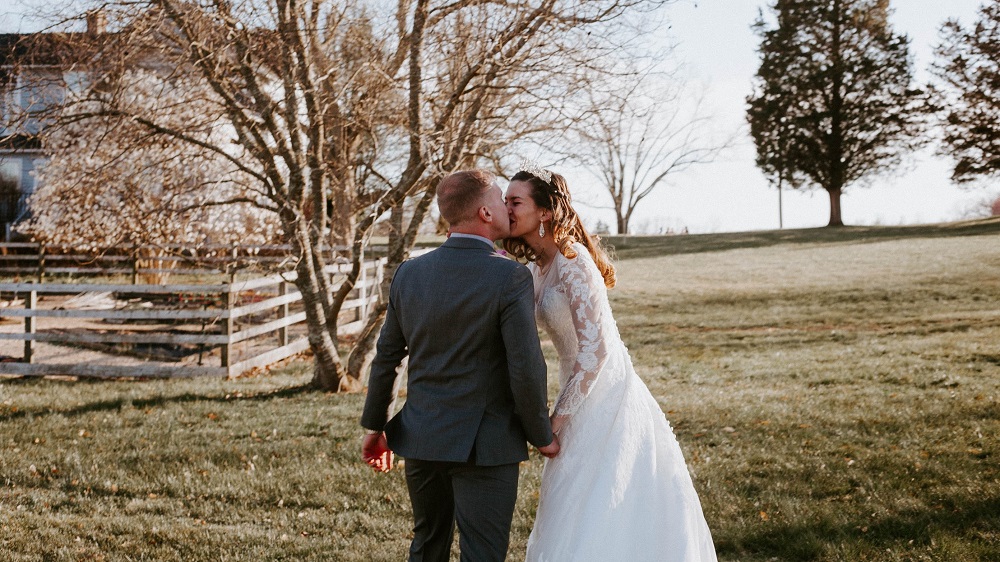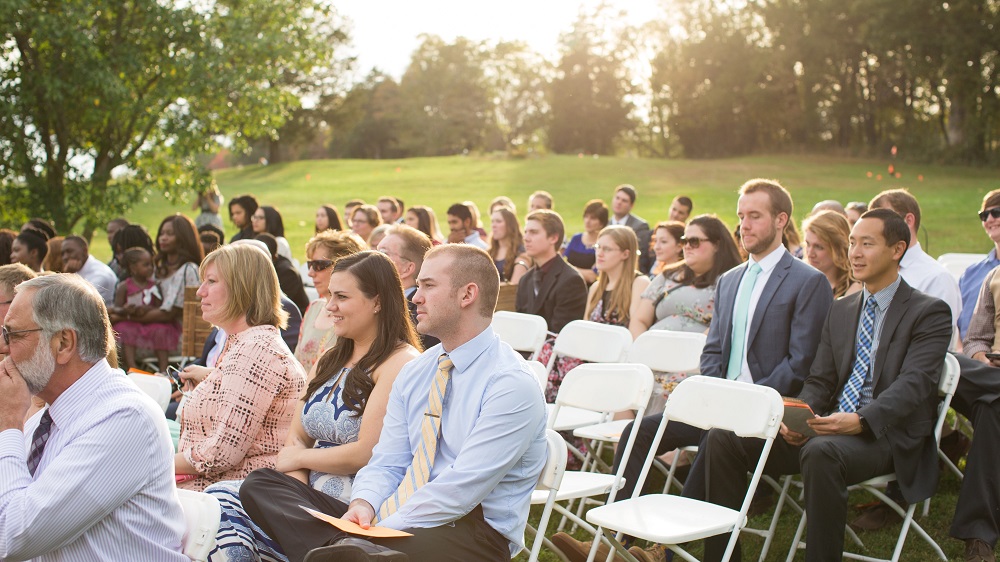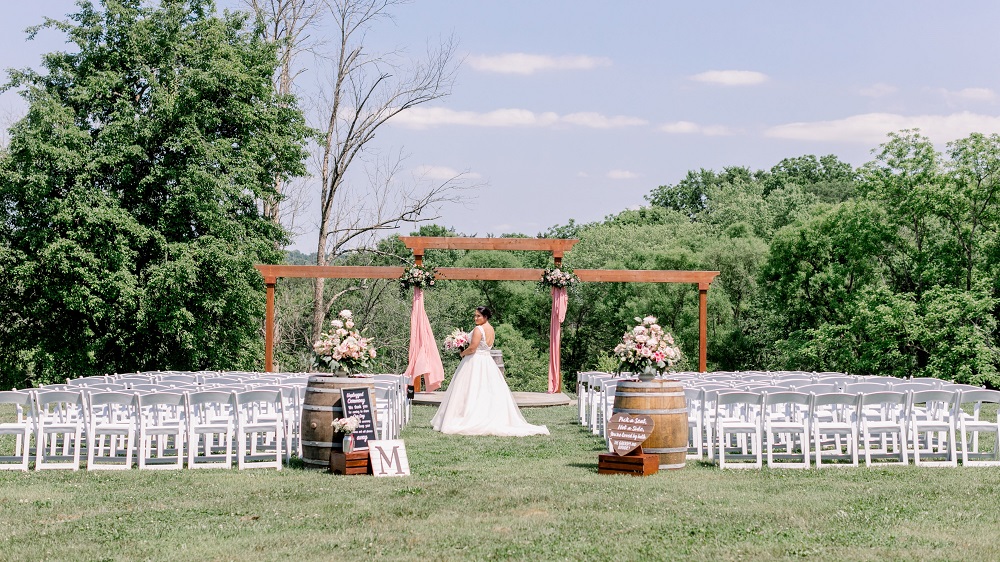 Overlook: Our signature ceremony site is our stone patio and cedar wedding arch. Sitting on the crest of a hill that overlooks fields, forest and rolling hills, this site has a beautiful view of the surrounding area and is large enough to accommodate any size event.
Field: Good for smaller ceremonies or those that want a vineyard backdrop, the field outside the tasting room barn provides an intimate setting with a background of our vineyard, rolling fields of corn and soy beans and easy access to our 70-year-old tasting room barn.
The Old Barn: Our 110-year-old barn is our barn ceremony option. Built from wood from our farm in the early 1900's, this repurposed hay barn is as authentic as it gets, and provides an intimate setting that is perfect for a rustic ceremony or to serve as a back-up ceremony site in case of rain. This barn comfortably holds about 165 guests maximum for a ceremony setting.
The Barn:  A completely unique feature, the 70+ yr old "pull-through" style barn features a large covered space complete with views of the vineyard.  The barn is equipped with a bar staging area and access to restroom facilities. This facility can hold up to 150 guests for a dinner, and can be easily extended with a tent for more seating.
The Field: Receptions on the private field are held adjacent to our remote tasting room building and provide a secluded location for weddings of any size. With such a large back flat and open field, receptions are not limited by size for this option. Receptions held on the field will probably want to rent a tent through an external rental company.
The Old Barn: Our 110-year-old barn is an intimate reception option. Built from wood from our farm in the early 1900's, this repurposed horse barn provides an intimate setting that is perfect for a rustic reception. This barn holds a maximum of 80 guests for a seated dinner reception event.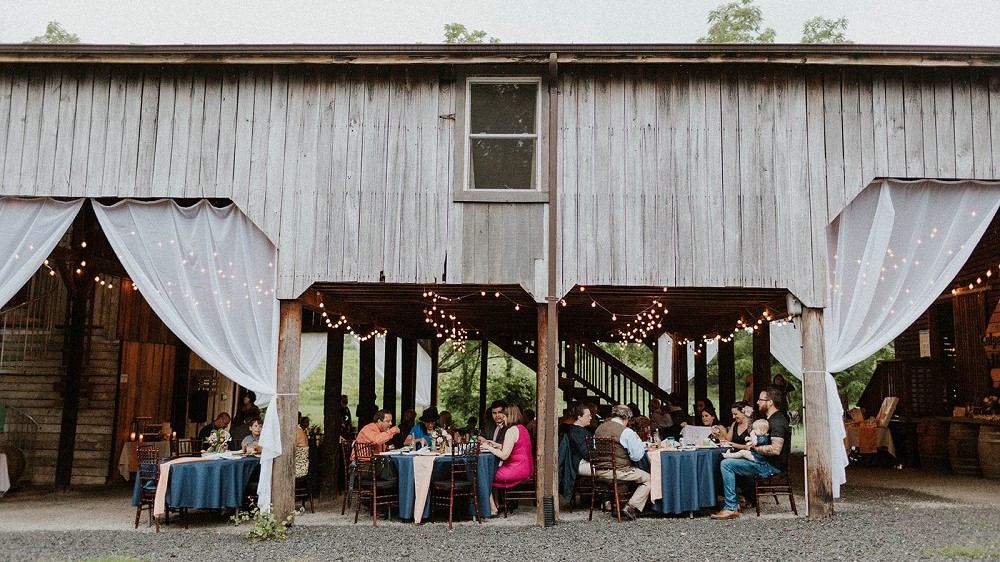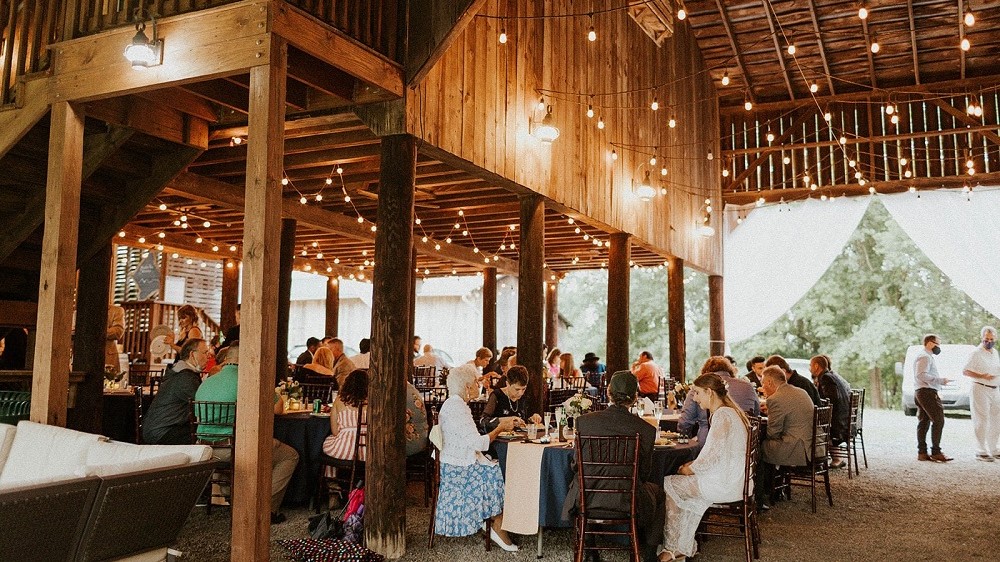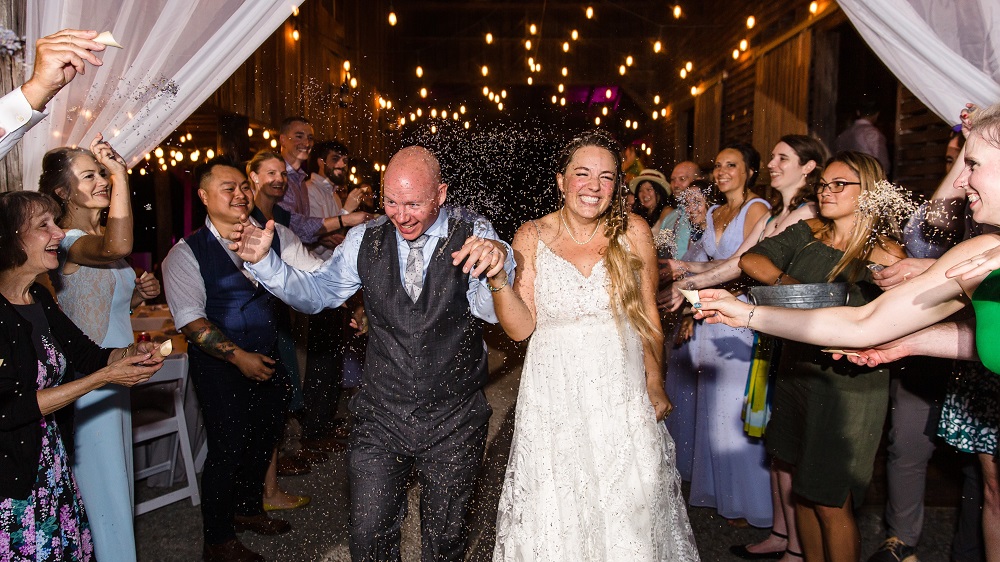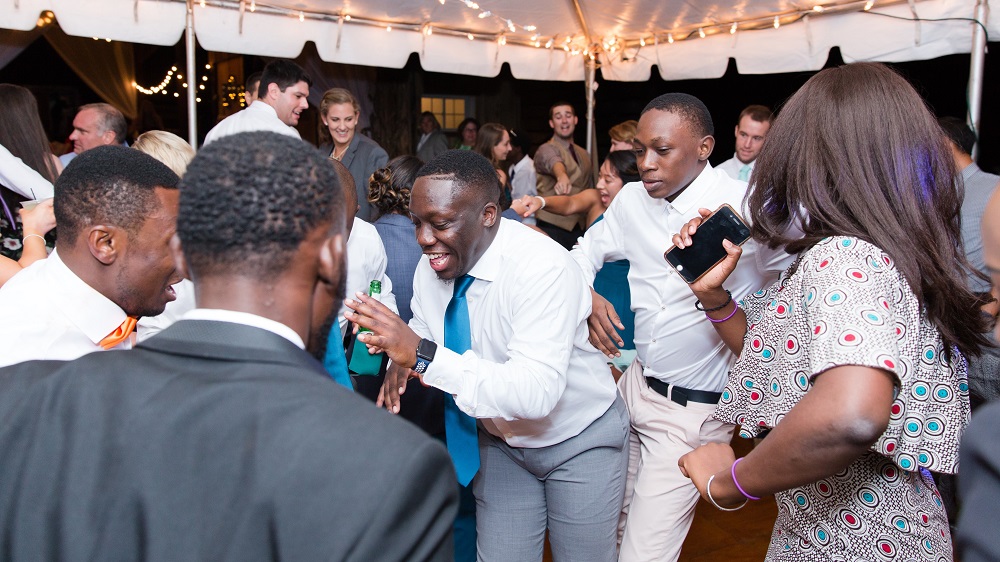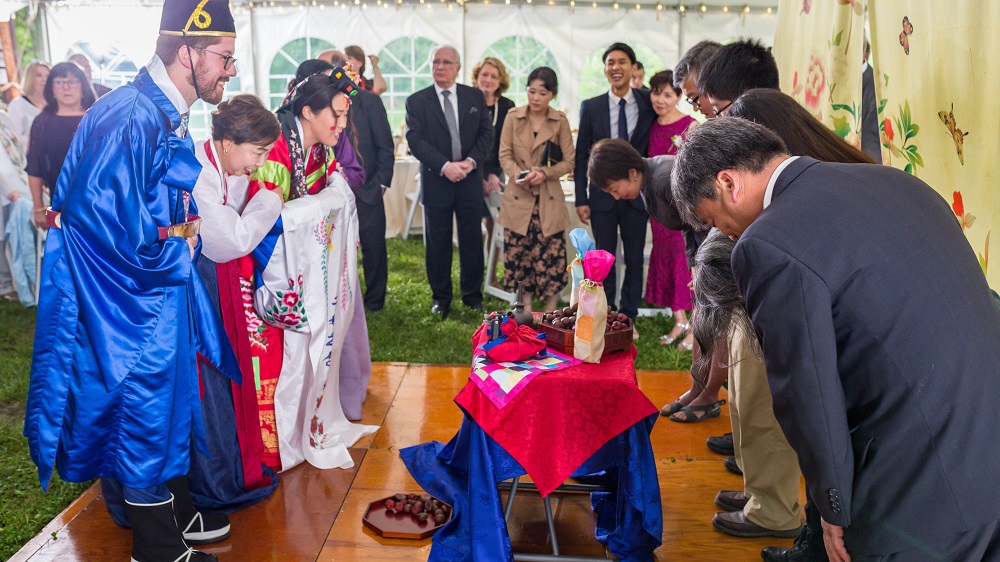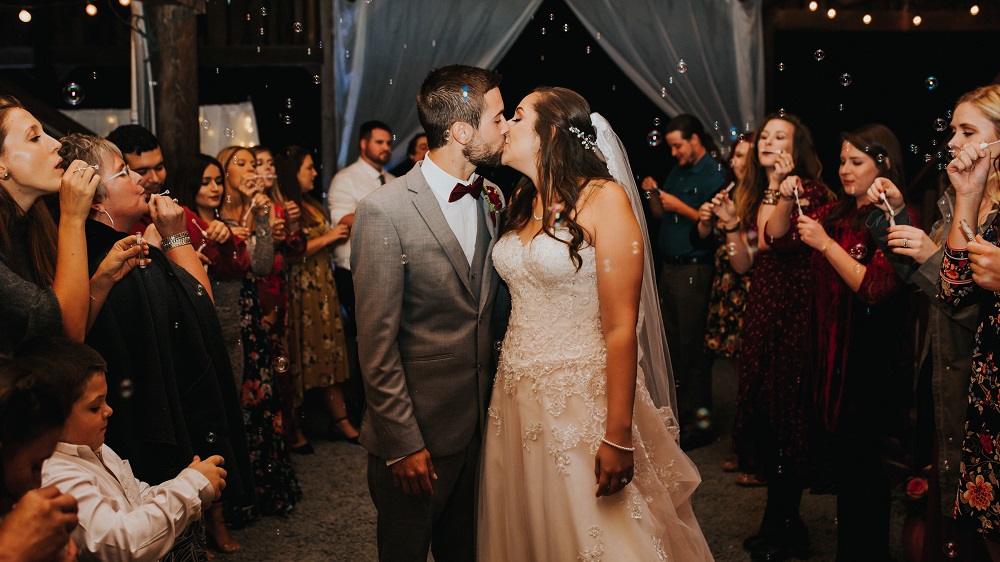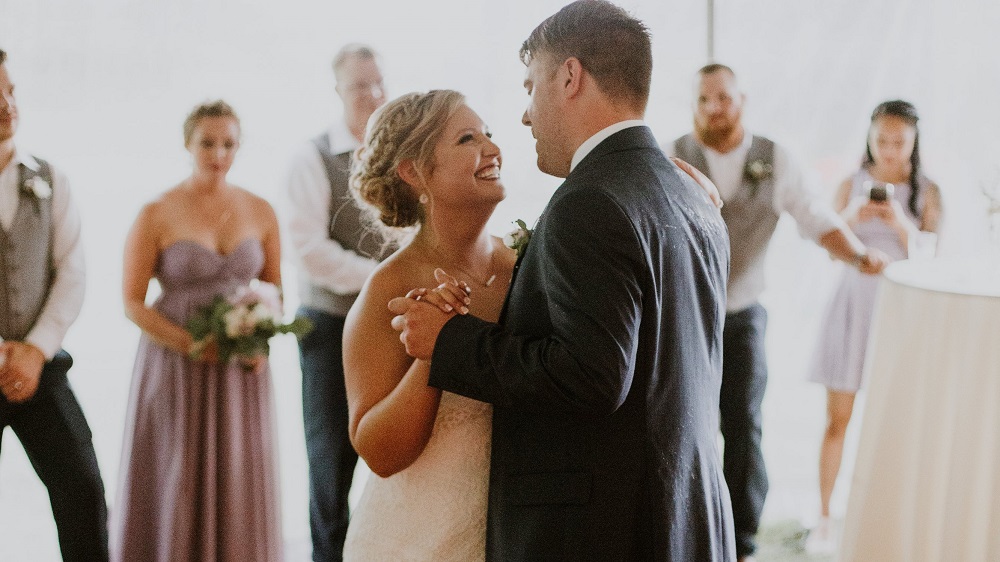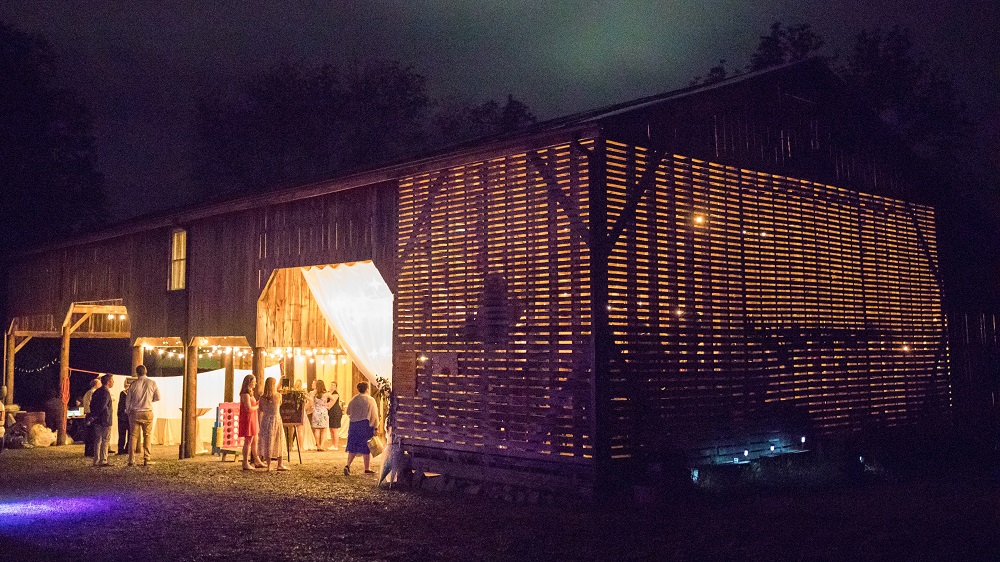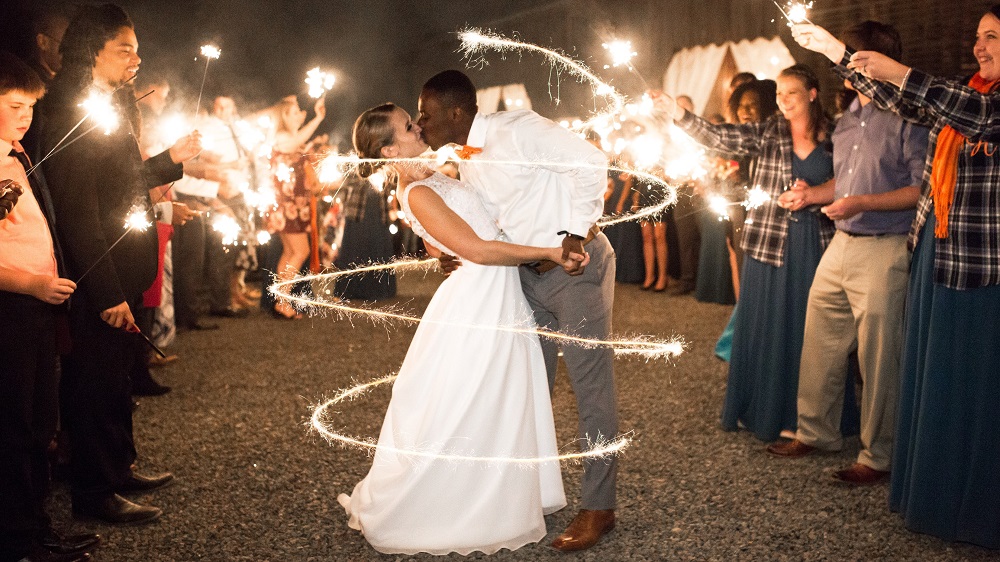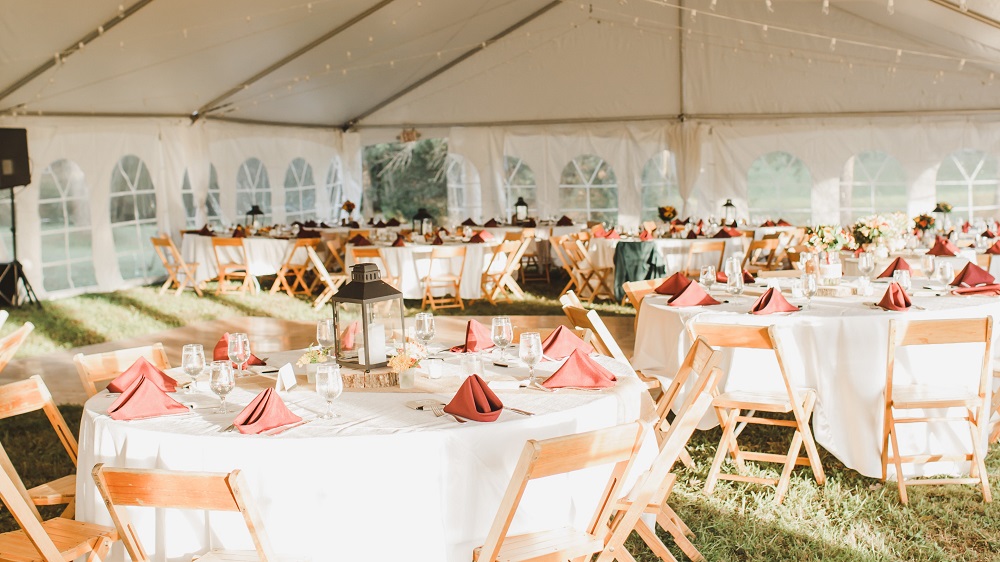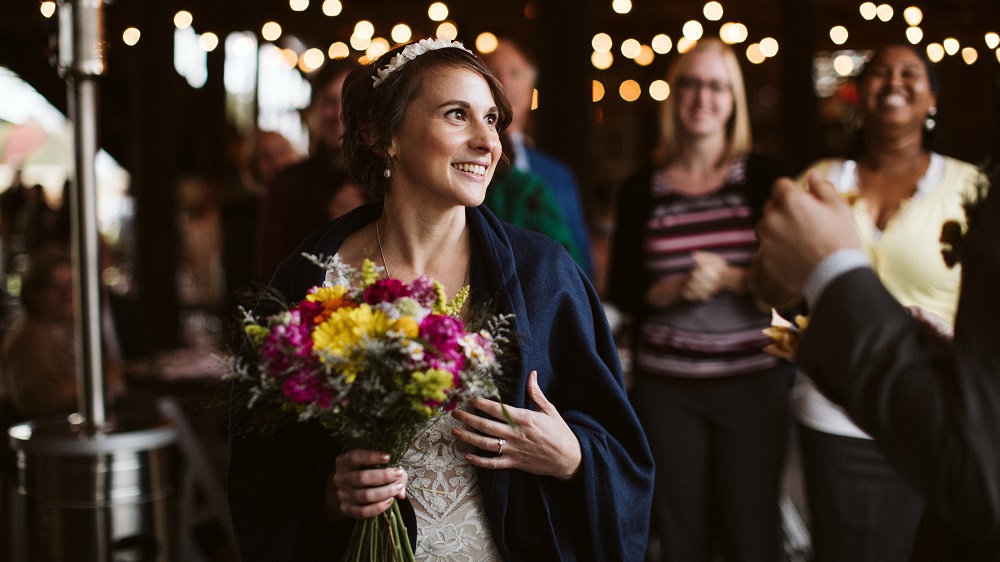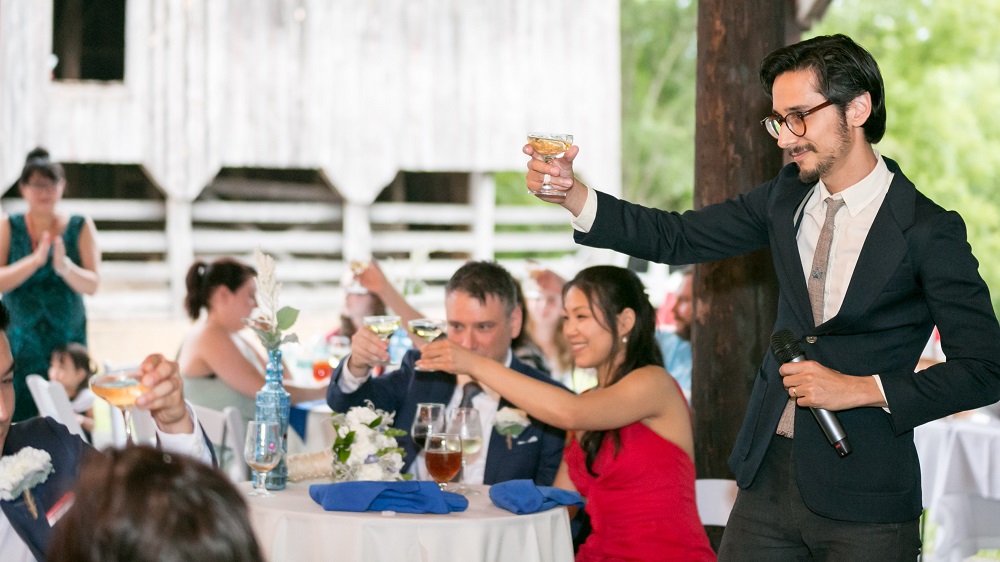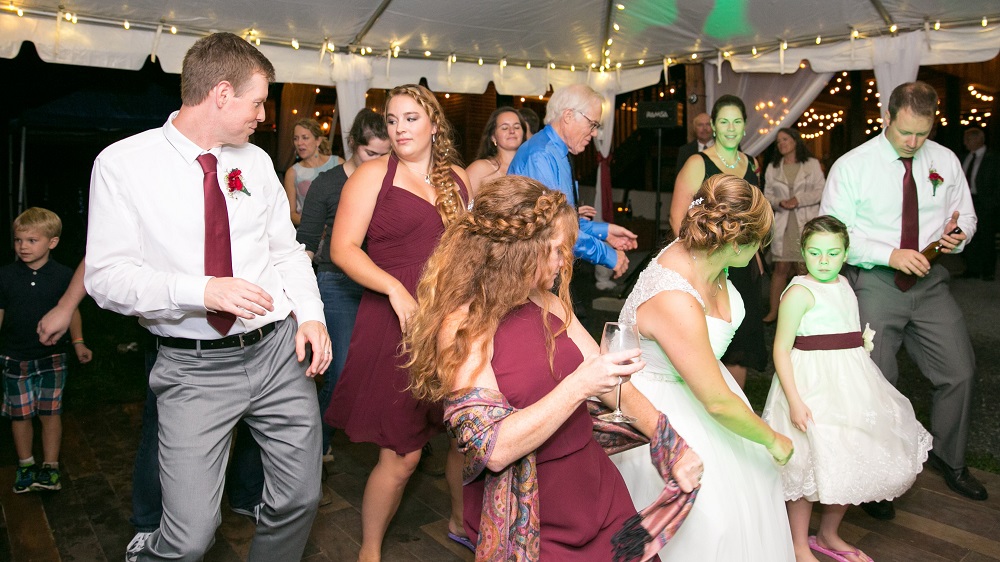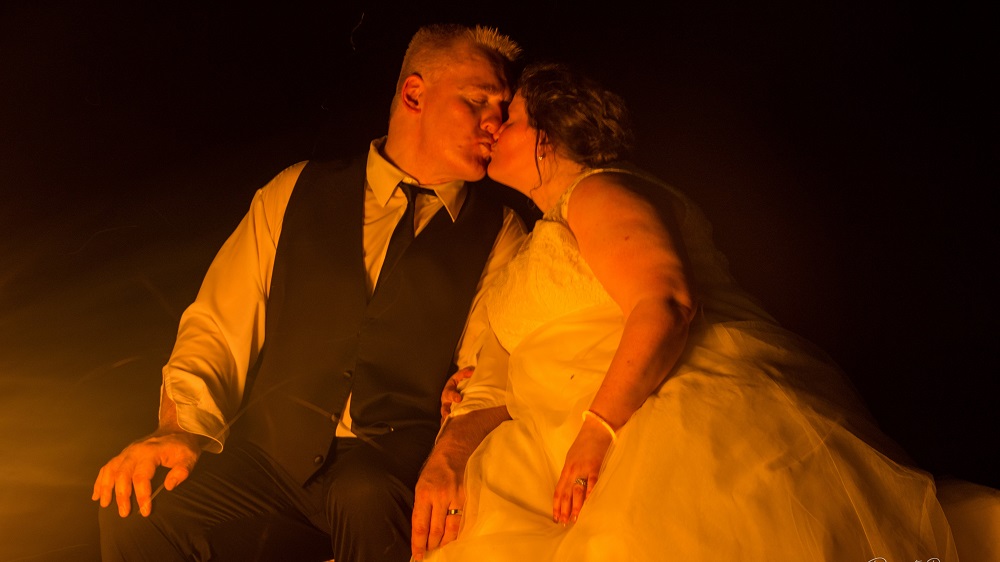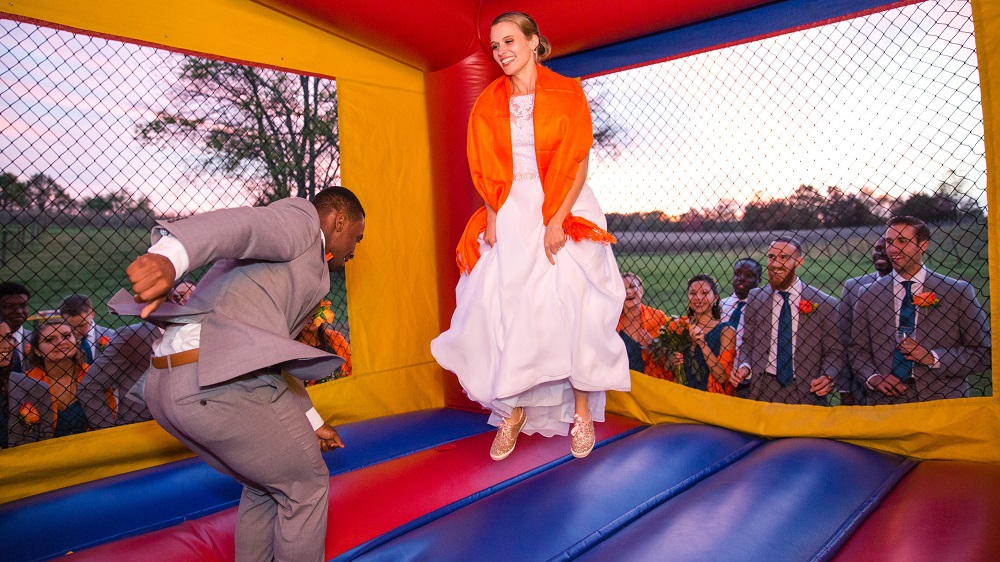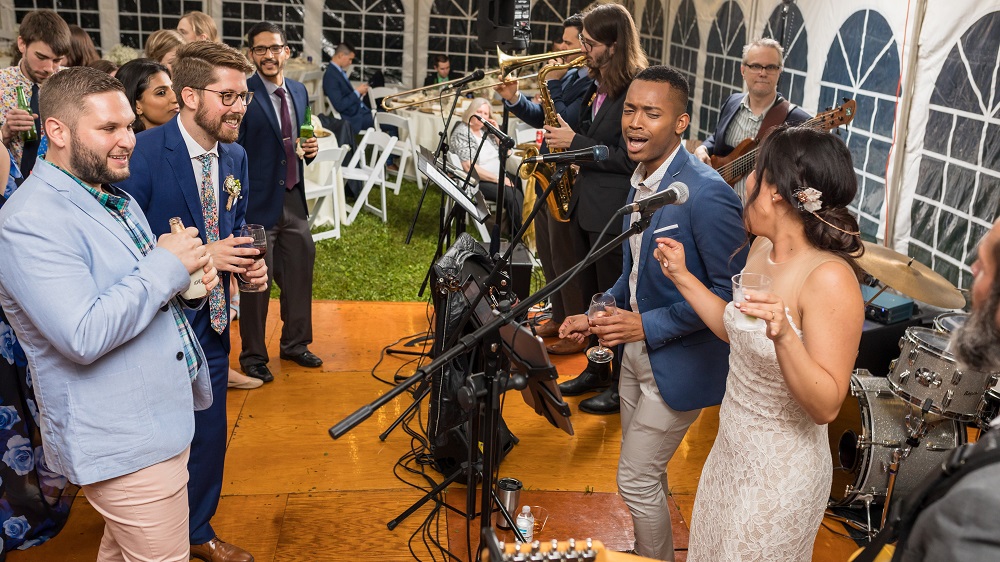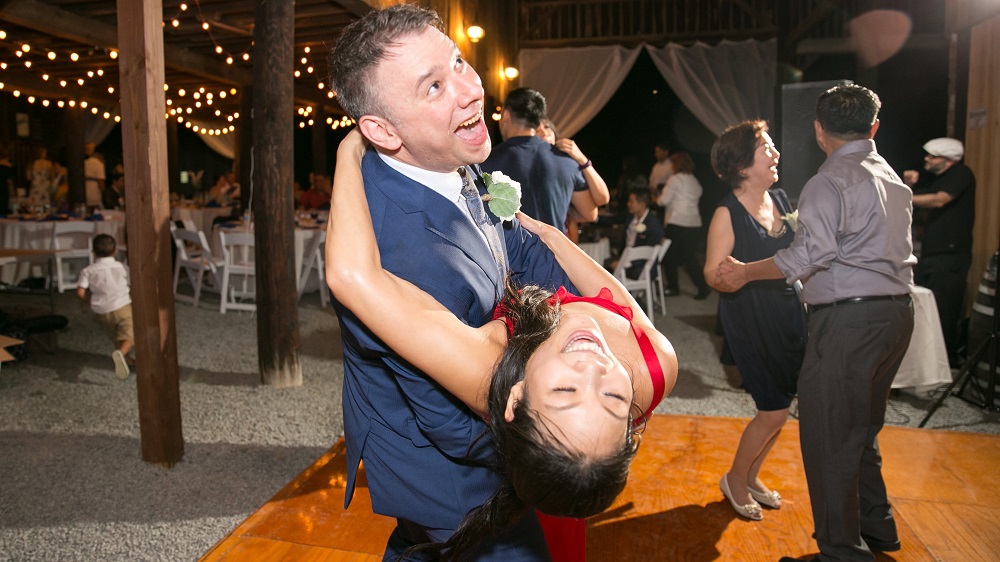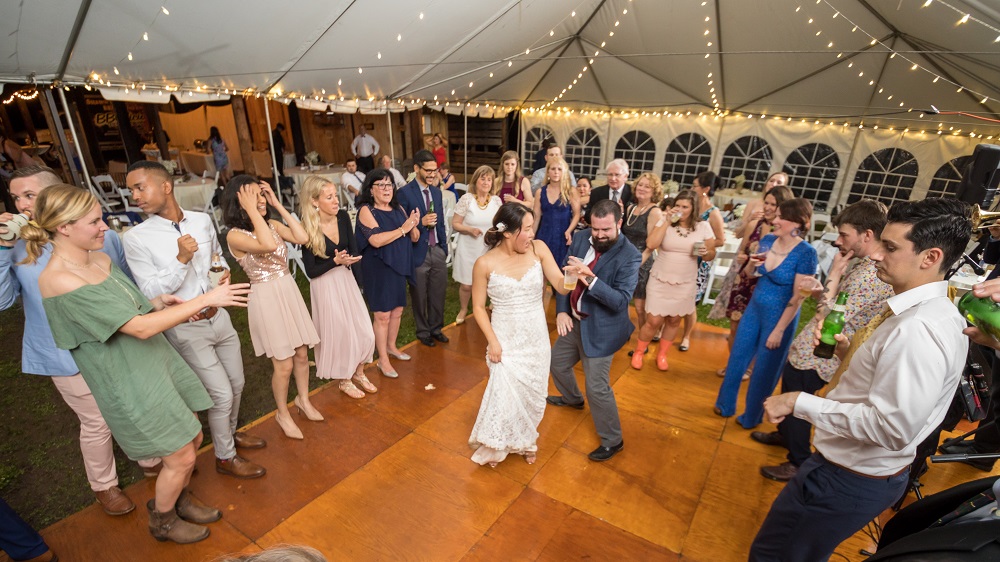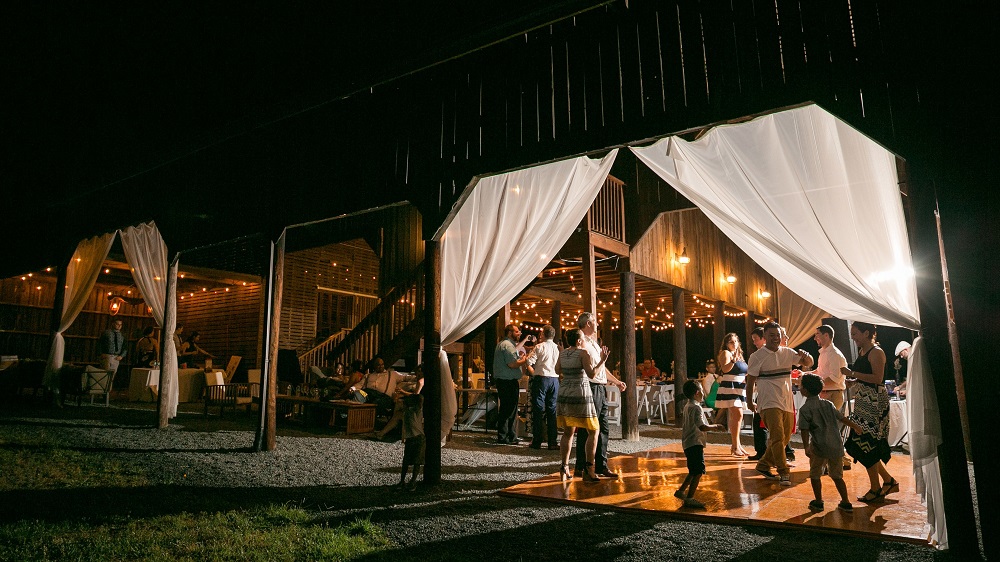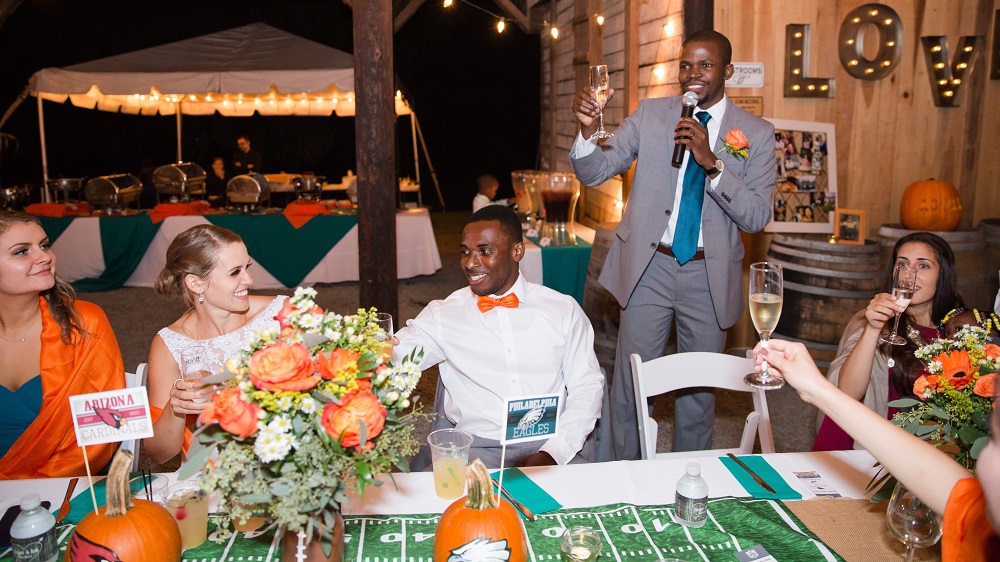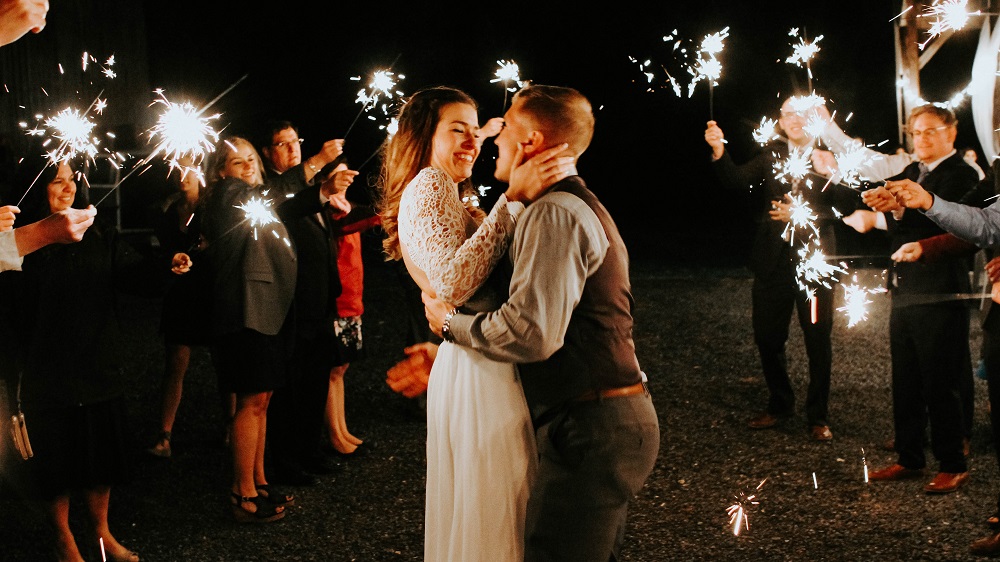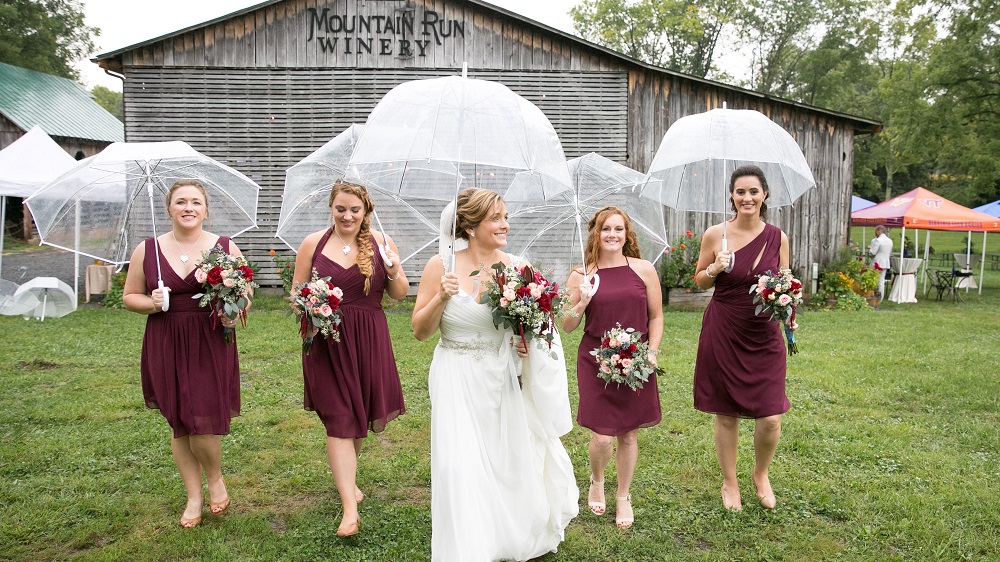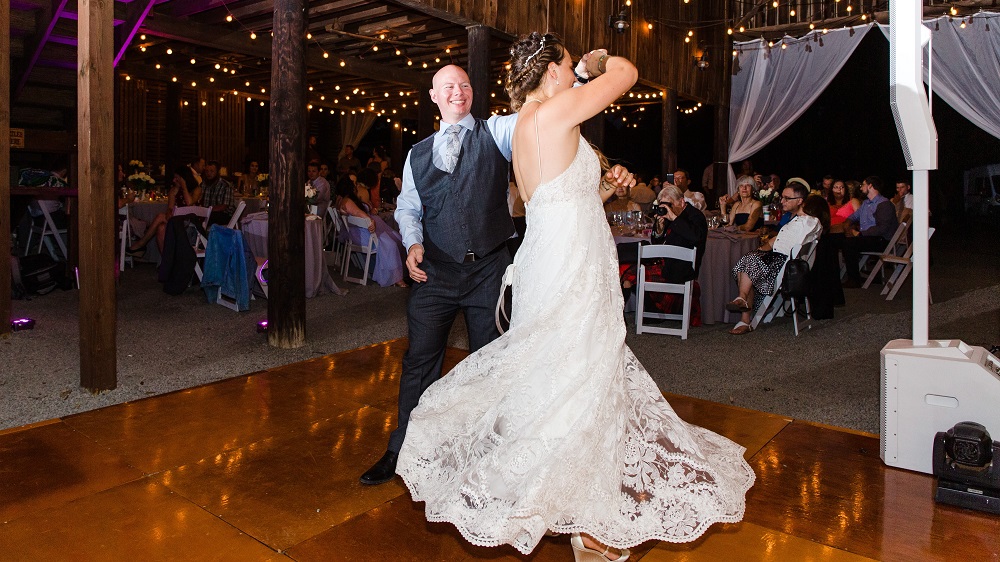 Micro-Weddings and Elopements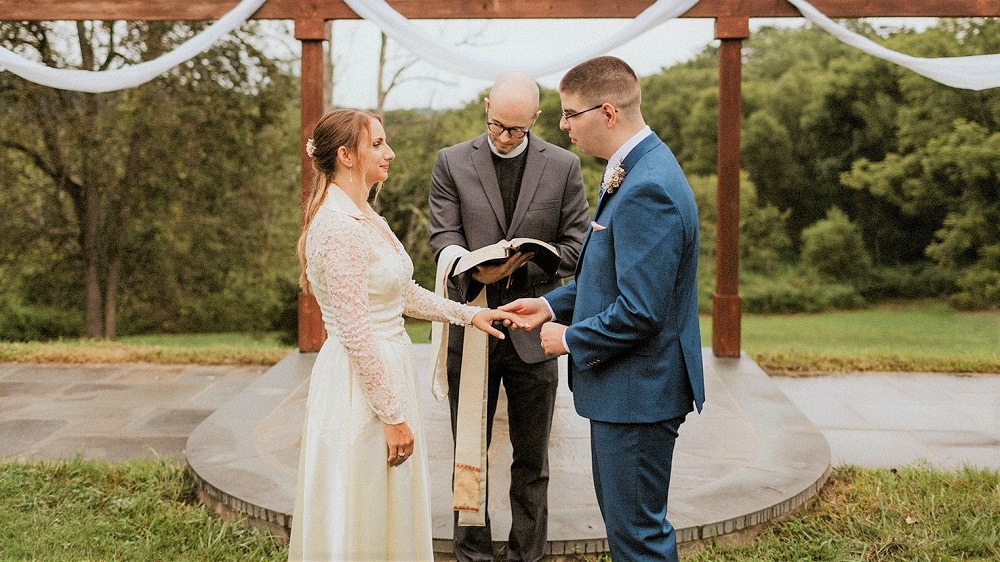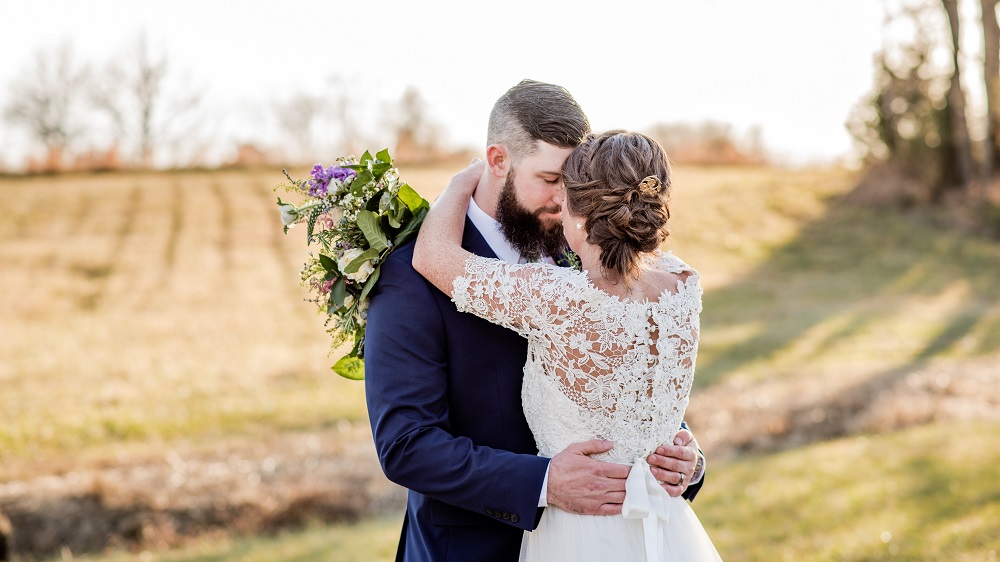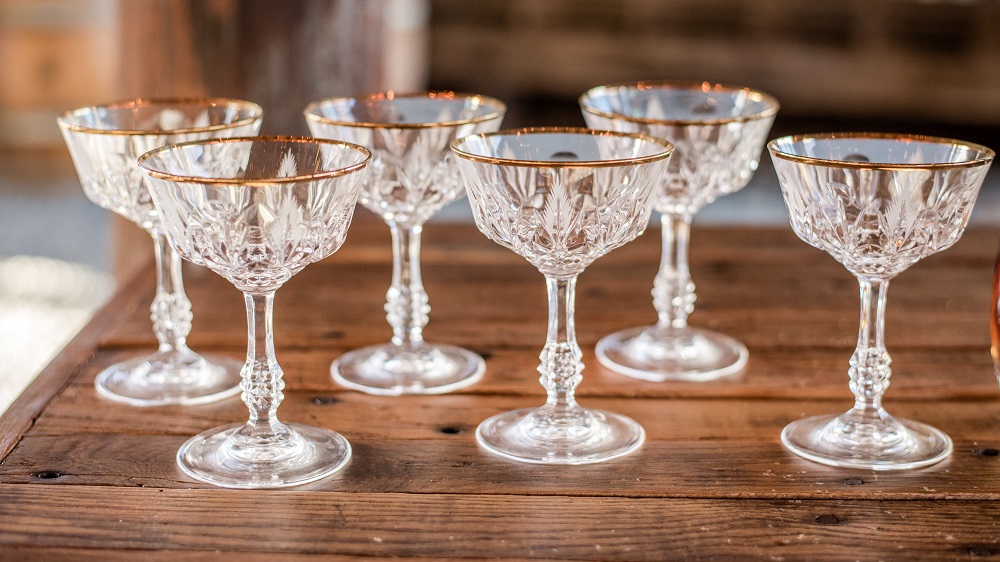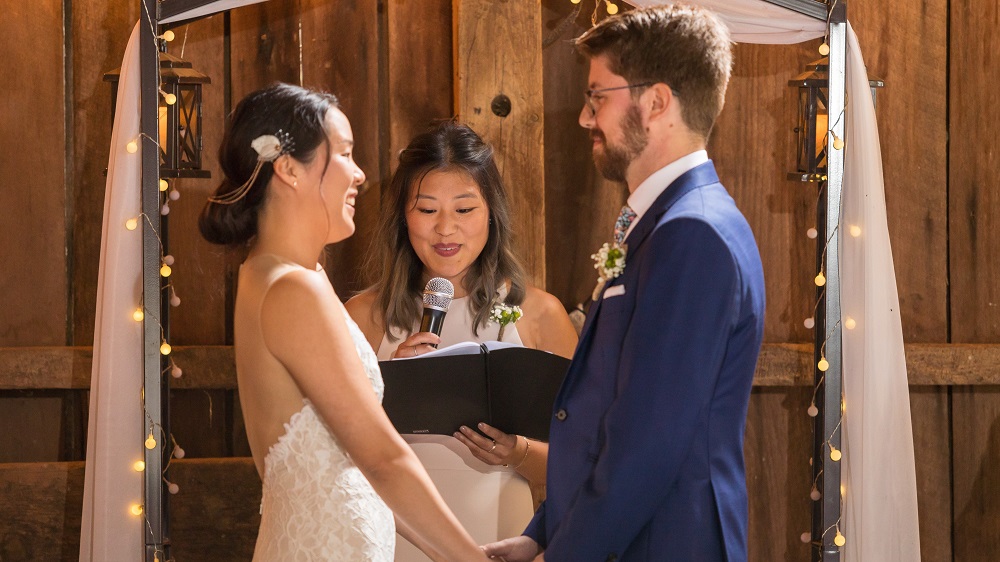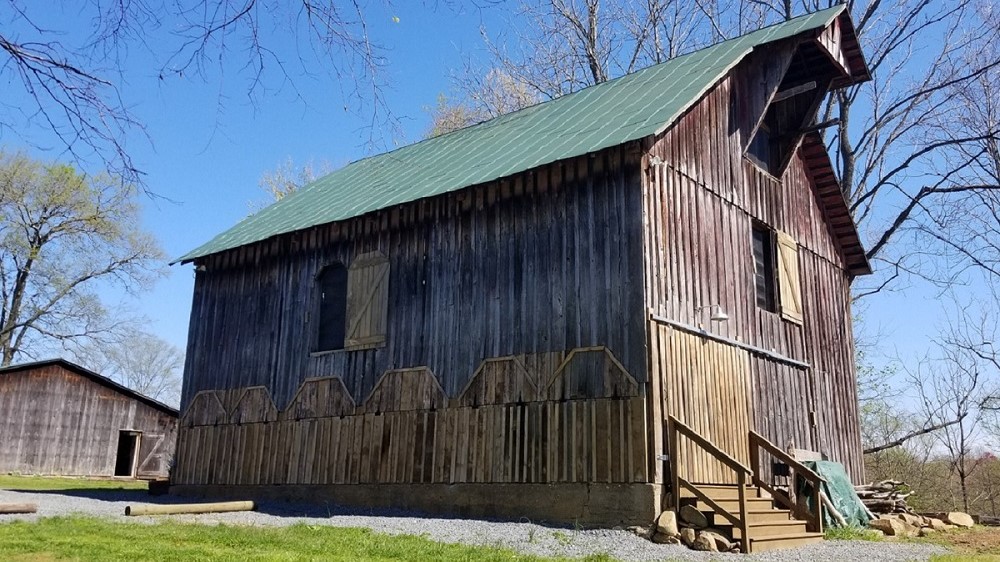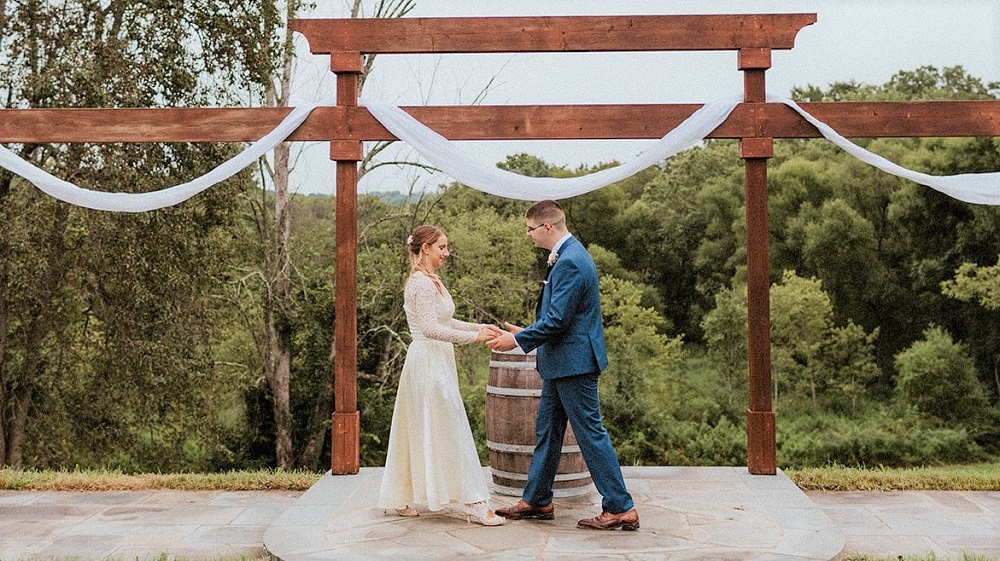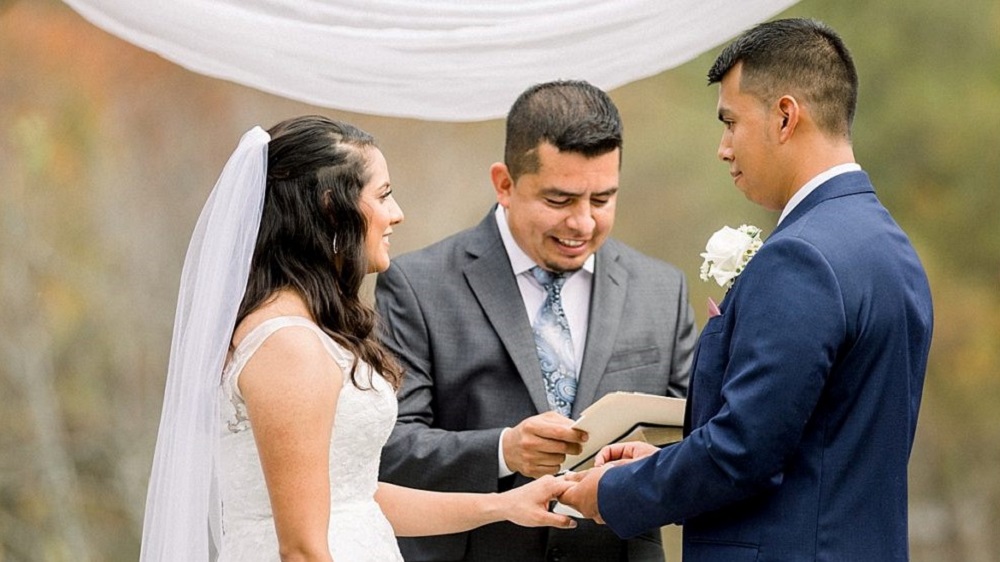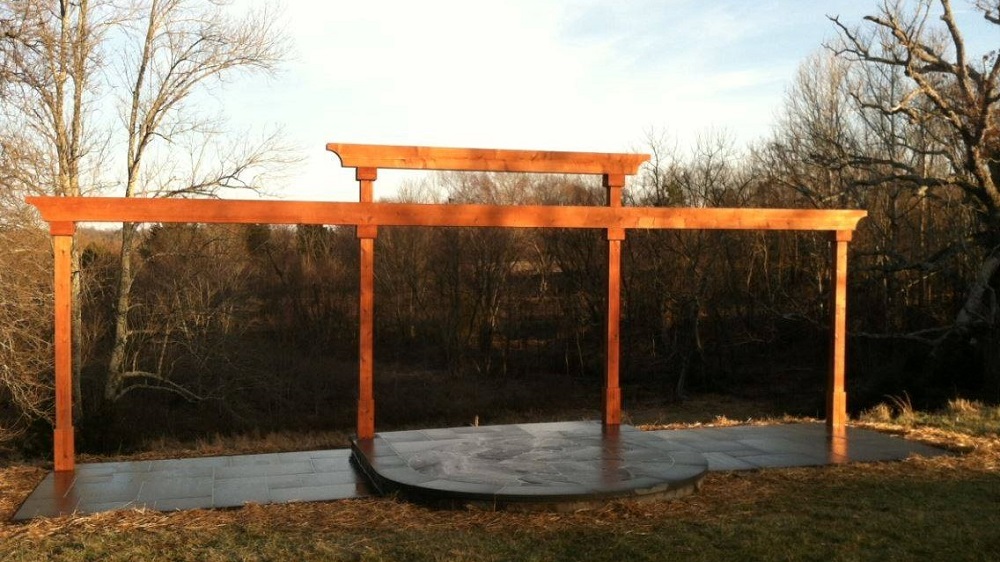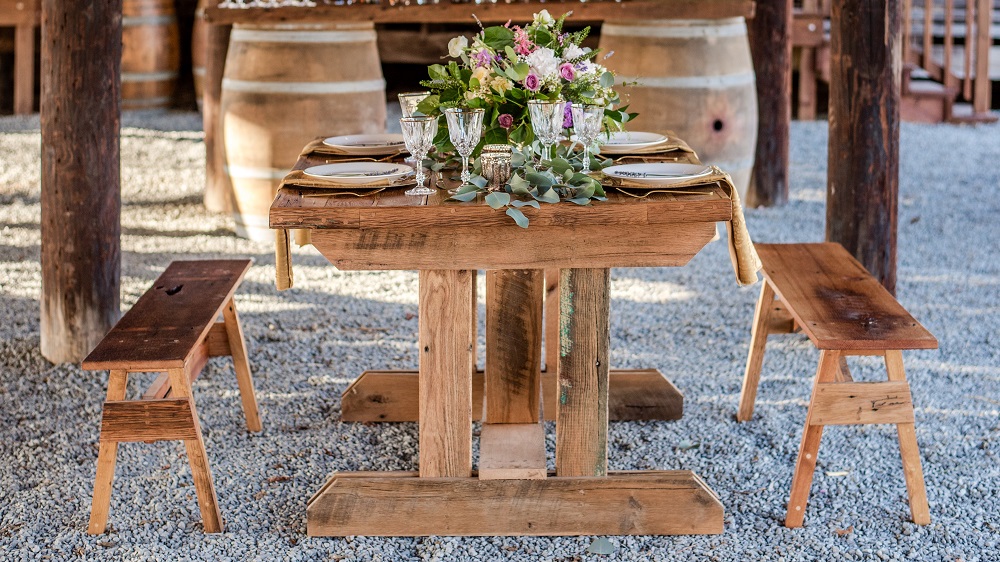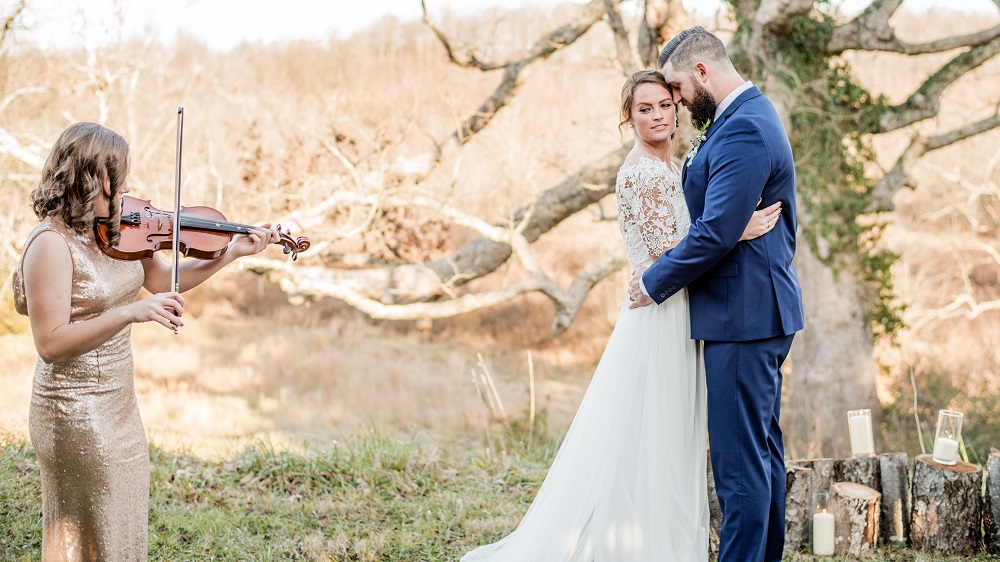 We also offer Micro-Wedding and Elopement Packages  
Micro-weddings: If you are interested in a small wedding of 30 guests or fewer, the winery offers a micro-wedding package that includes use of the dressing room, ceremony site of your choosing, and the Stable barn or field reception area. 
Elopements: If you want to hold a ceremony with less than 10 people in attendance, you can just book an elopement package! All elopements  include use of the dressing room and ceremony site of your choosing.
Access to the Wedding Party Ready Room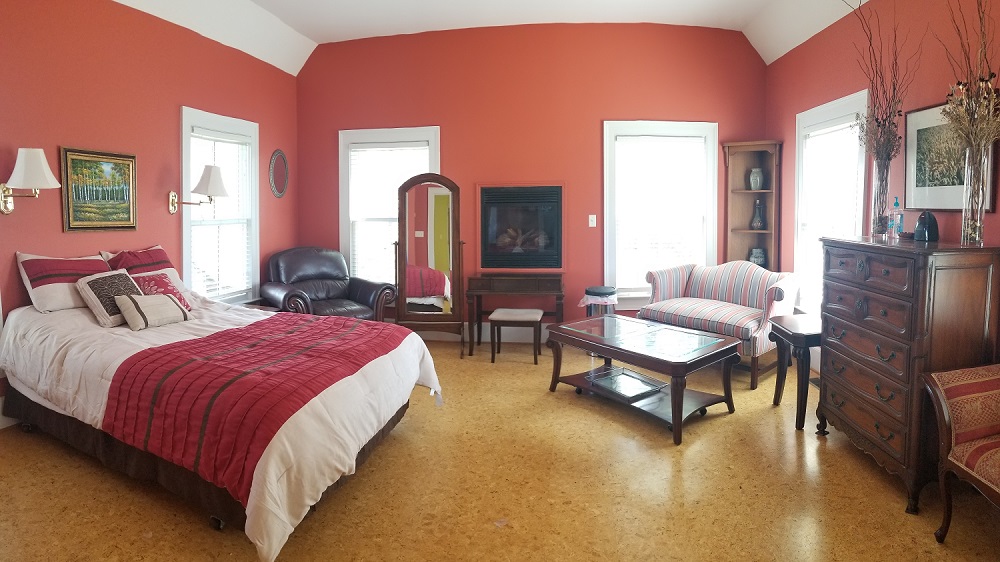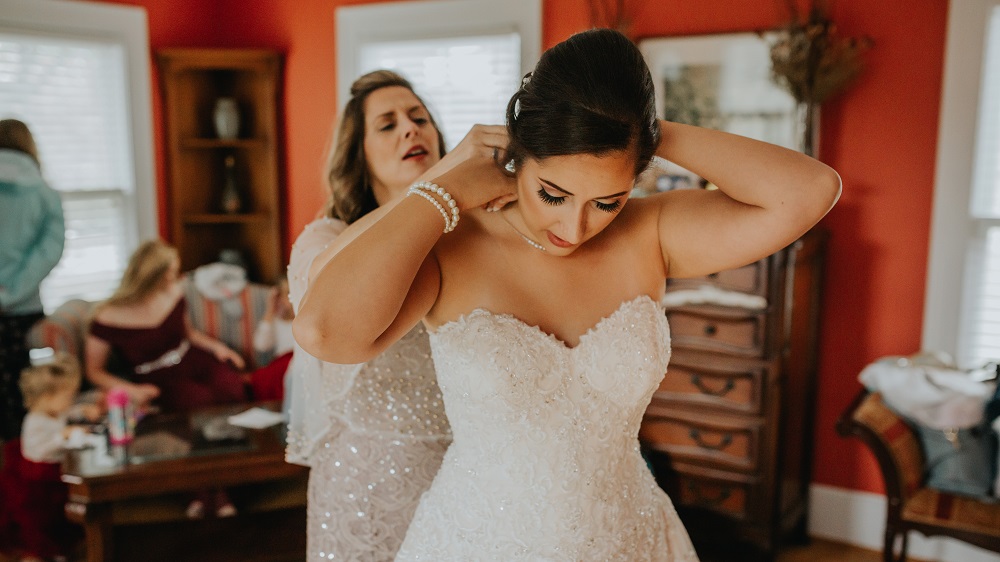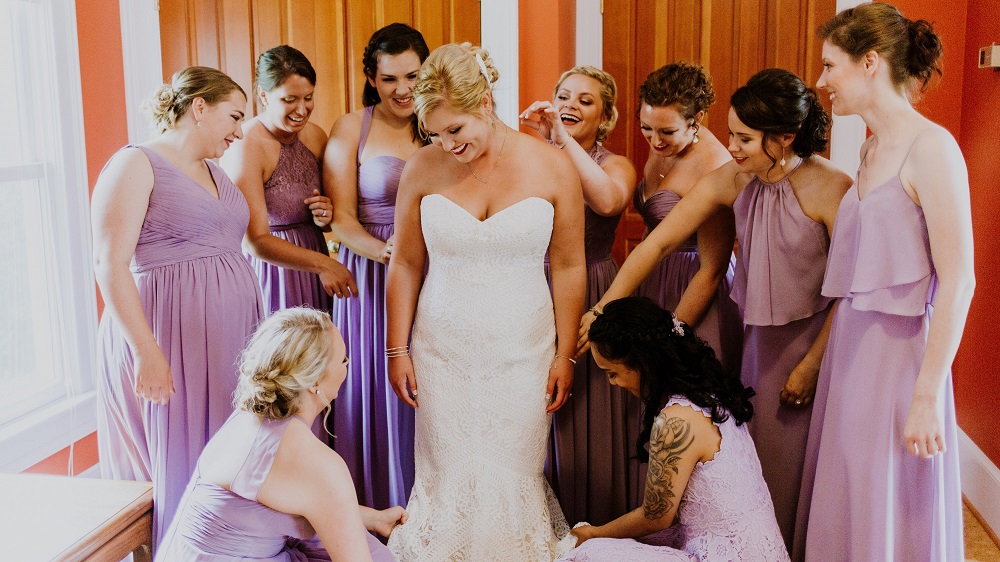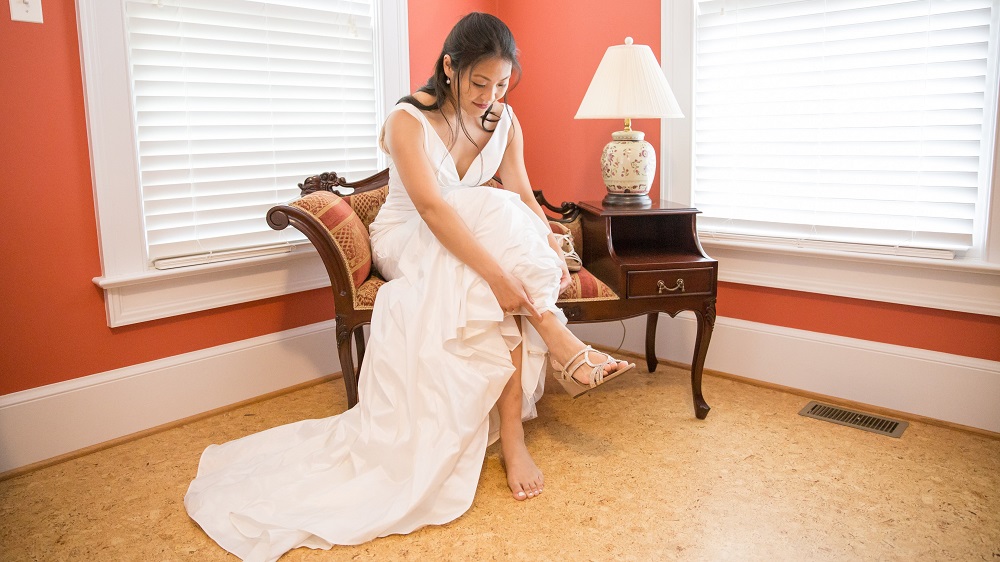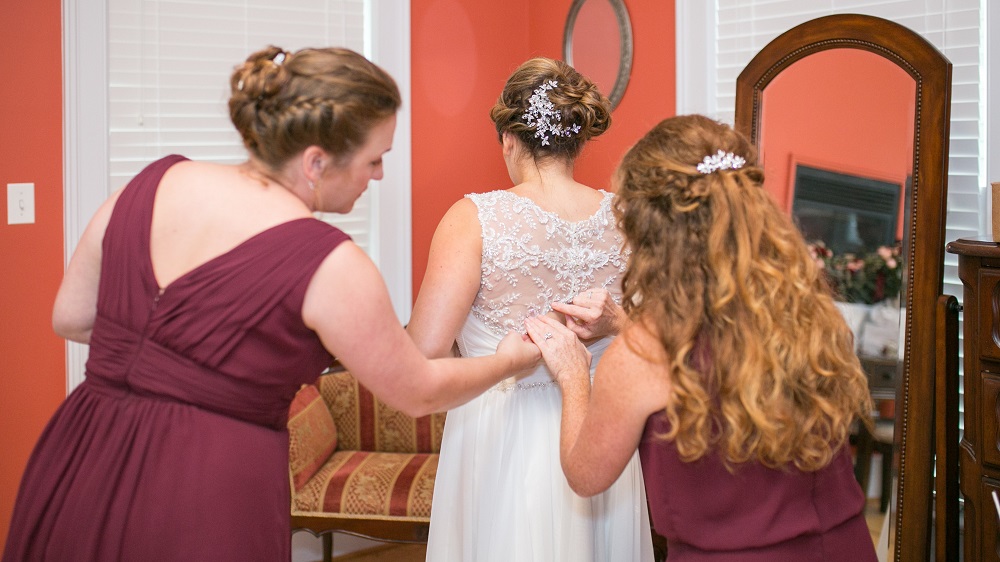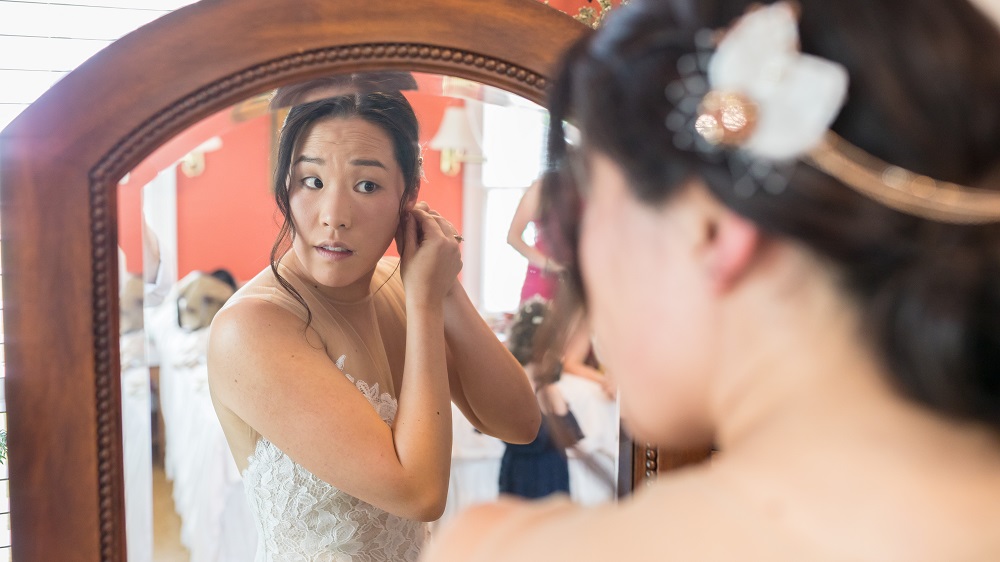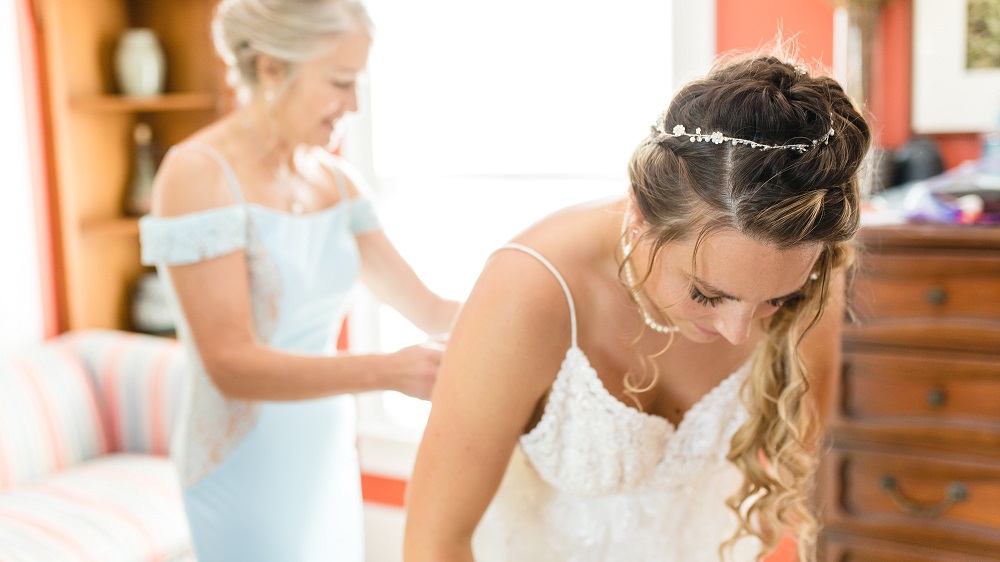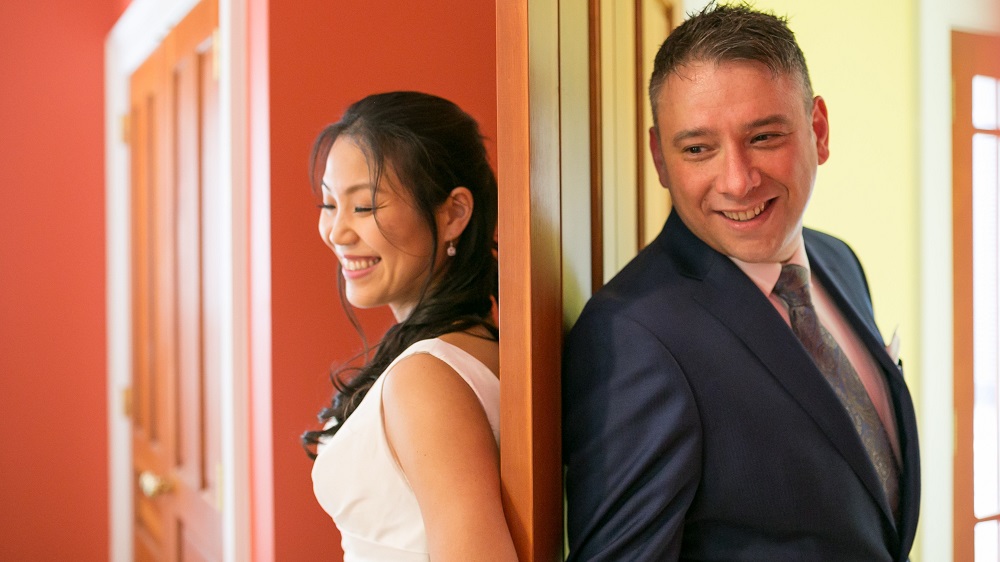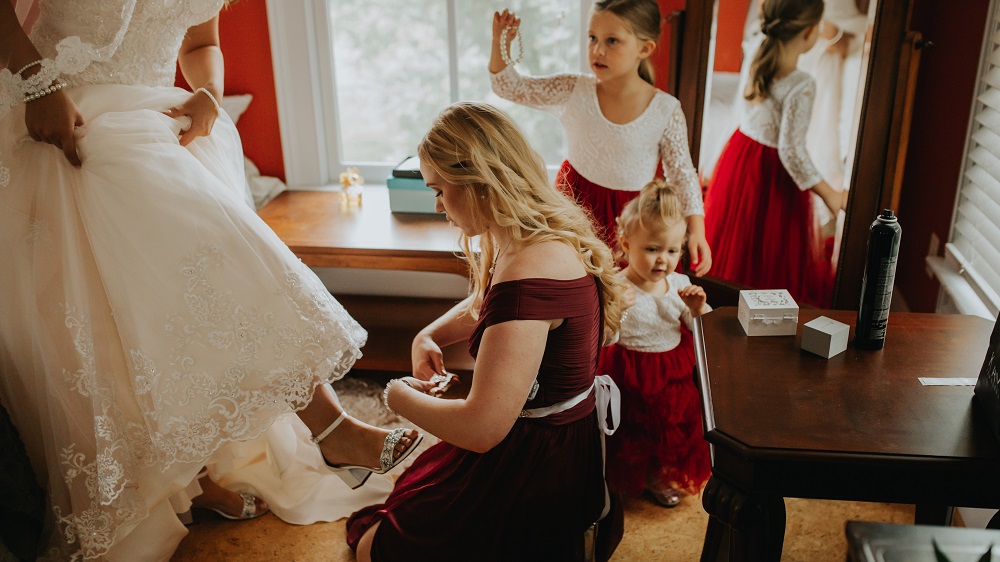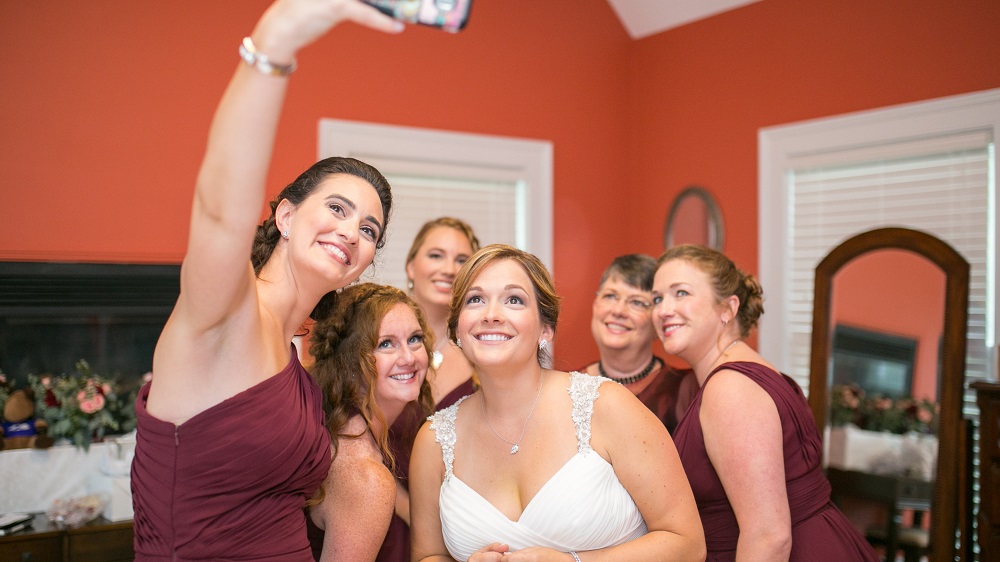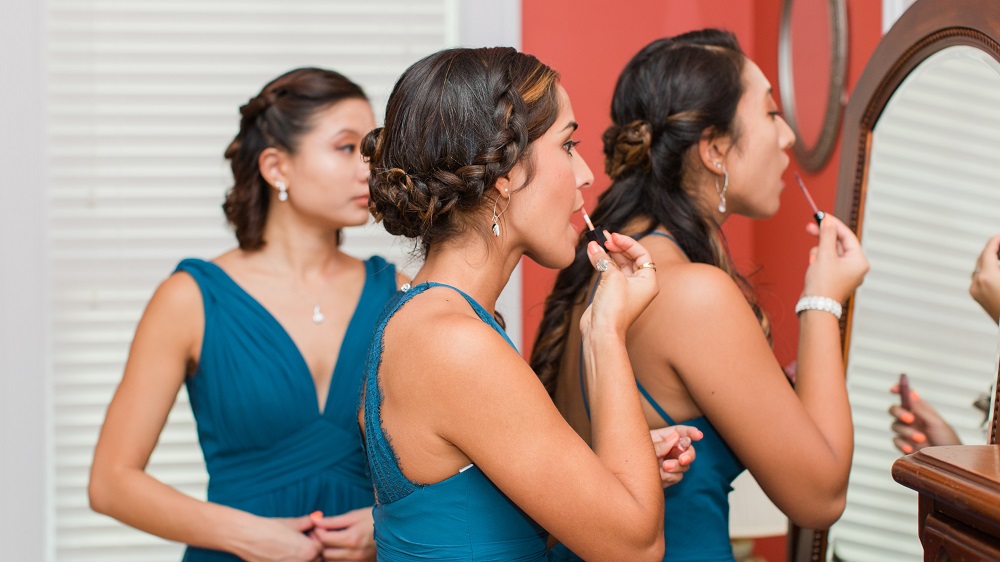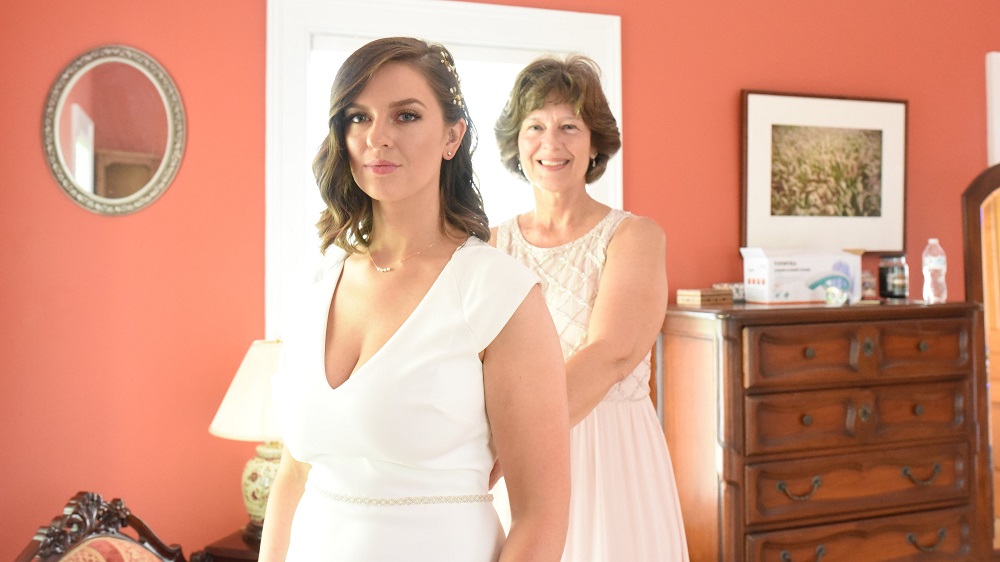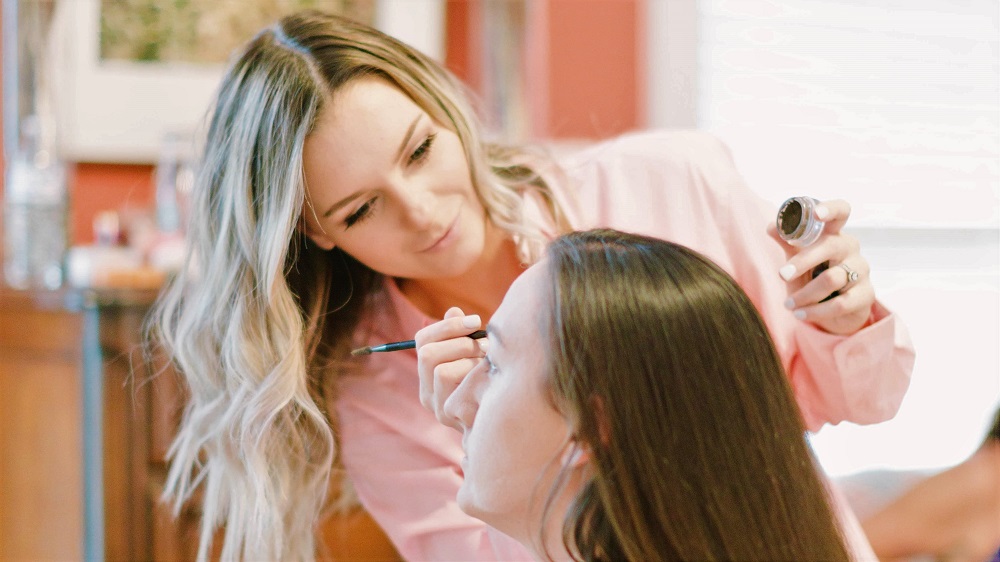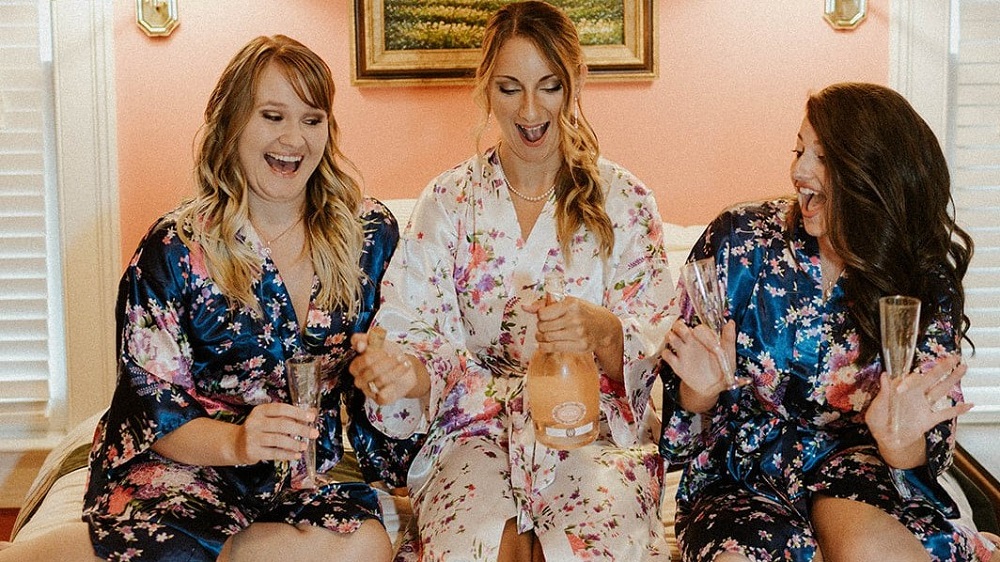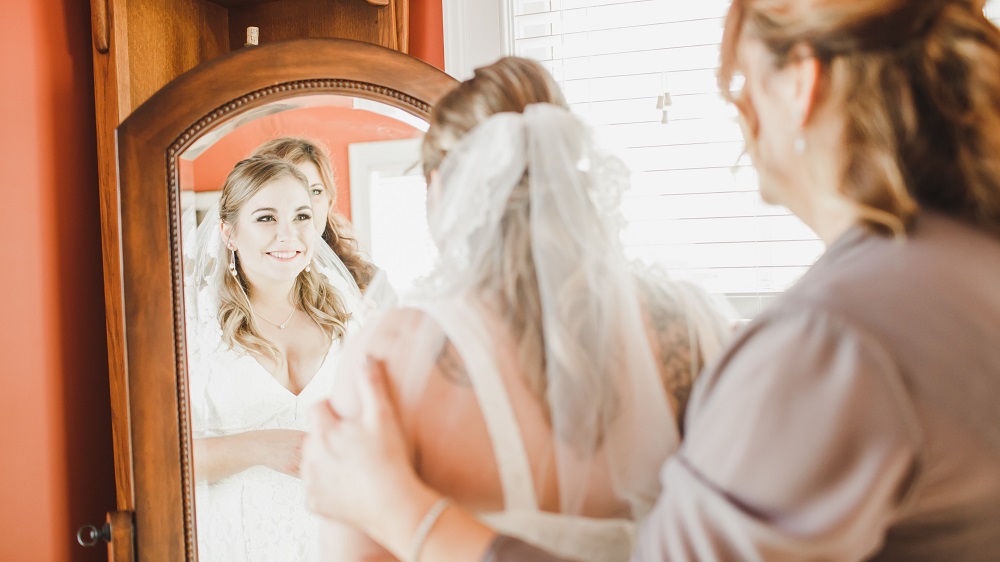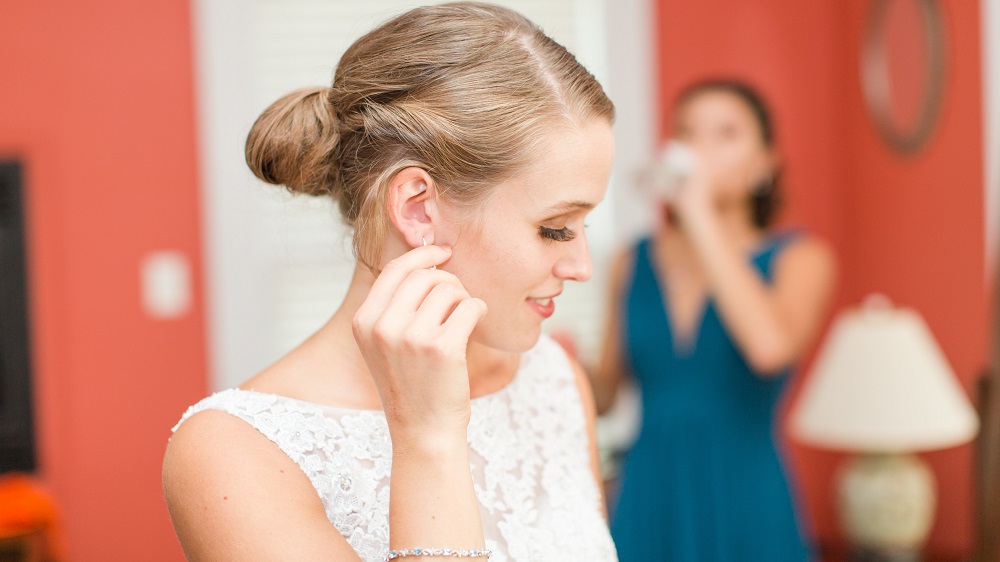 Prepare for your wedding on site!
All wedding packages offer day-of use of our farmhouse wing for the wedding party, complete with a large staging room, kitchenette, bathroom, full length mirror, and more. 
Photos on this page provided by:
10753 Mountain Run Lake Rd, Culpeper, VA 22701 / ph: (703) 638-5559