Our Wines
Mountain Run Winery prides itself on the production of small-batch, distinctive, high-quality wines, ciders, and meads. Our wines range from sweet to dry with something for every palate. While the availability of each wine ranges from year-to-year based on the harvests, we typically produce up to 20 wines each year.  For information on which products are available for tastings in our tasting room, please contact us. 
Wine Club
Our micro-production products (such as our estate wines, elderberry wine, and meads) are offered as special pre-releases to our Wine Club members before being offered to our regular visitors. For more information on the Wine Club, see the bottom of the page.

Crisp, light and delicious. Our award-winning steel barrel-fermented dry Chardonnay features a nice balance between fruit and minerality, with notes of lemon and green apple on the finish. If you fall into the "I don't like Chardonnay" category, please allow us to change your mind with this refreshing Virginia Chardonnay.

Our multiple award-winning Chardonnay is fermented in neutral French oak barrels and undergoes malo-lactic fermentation. The wine is aged in steel before being bottled and aged further. Our Oaked Chardonnay presents a soft, buttery complexity with notes of vanilla and wonderment that pairs perfectly with Alfredo sauce, scallops, fish, chicken, cheese and just about anything else.

Petit Manseng's thicker skin makes it a perfect white grape for Virginia's unpredictable climate. Our Petit Manseng shows off the varietal characteristics of the grape wonderfully. It has a full, rich flavor, pineapple notes and perhaps a touch of apricot, ginger, and herbs set against a nice crisp, dry finish. Petit Manseng is hard to find and easy to fall in love with. 
Gold Medal: 2023 Governor's Cup


Some call it "Vee-on-yeah", others "Vee-Og-Near", and we call it "Vinny". It doesn't matter how you pronounce it, since this floral Virginia wine is a crowd-pleaser. Our Viognier features a pronounced peach & honeysuckle nose and is one of our most popular wines.
Gold Medal: 2023 Governor's Cup

Our most popular white wine is the delicious Culpeper LOVE. This off-dry Chardonnay/Viognier blend is at the perfect sweet spot between crisp, refreshing, sweet and flavorful. Originally made in celebration of the "Virginia is for Lovers" 50th anniversary in 2019, this wine is a customer favorite and here to stay.

The Vidal blanc hybrid grape is a winter-hardy varietal that produces high sugar levels with moderate to high acidity. Our estate grown Vidal blanc wine is 85% Vidal and processed in steel.  Featuring herbal and grassy notes with Asian pear tones. Semi-sweet at 1% residual sugar, this wine is the perfect summer drink.

Our Traminette is the perfect combination of floral and tropical aromatics and the right level of sweetness to please any sweet wine drinker. At 4% residual sugar, you'll get a super aromatic nose with notes of lychee, rose, & elderflower over a layered, delicious sweetness. Pairs wonderfully with spicy Thai and Indian curries as well.

A beautiful warm blue-sky day  is the perfect time to crack an ice-cold Dog Rock Rose. Our rose features notes of strawberry up front, grapefruit on the finish, and a crowd-pleasing level of sweetness (1.5% residual sugar). We make this wine from a blend of 70% Shiraz and 30% Crimson Cabernet grapes, and you won't find flavors like this anywhere else.

Dry roses are back in fashion and the Dirt Road Rose is fully dry, with subtle red berry notes and a light, inviting finish. We make Dirt Road Rose from a gentle pressing of our Cabernet Sauvignon, Cabernet Franc & Petit Verdot grapes. The name and the label image come from our beloved picturesque quarter-mile gravel lane leading to our farm. 

Meritage is a portmanteau of "merit" and "heritage" and this multiple award-winning Meritage is our top-selling red year after year! We blend Merlot for the body, Cabernet Franc for the nose, Cabernet Sauvignon for the body & Petit Verdot for the color and tannins to give this Bordeaux-style blend a structured, tannic, full and complex flavor.

Our signature blend of Norton and Cabernet Sauvignon, taking notes of leather, tobacco and dill from the Cab and a touch of clove from the Norton. This wine, celebrating the Culpeper Minutemen, sells out every year, and for good reason! If you love steaks, cigars, fast cars, amber fields of grain, hunting bucks, big flavorful dry reds, then this wine is for you. 

The Cabernet Franc grape grows well in the VA climate and our Cabernet Franc has a great aroma of violets, that characteristic red pepper spice on the tongue, noticeable tannins and a light body all tied together with 8 months in French oak. If you are a Cabernet Franc fan you can't go wrong here. Great with dinner, or just a glass by itself when the feeling strikes.

If Chardonnay is the Queen of grapes, Cabernet Sauvignon is the King. Long Live the King! Our Virginia Cabernet Sauvignon has the notes of leather & tobacco that define a really great Cab. This is a great steak wine, a great cigar wine, and truly age-worthy. We recommend buying two, one to drink now and one to hide under your bed for two years. 

Smokey, dark, deep, yet soft and subtly mysterious. This is a wine that pairs wonderfully with BBQ, burgers and grilled veggies, and even better with mystery and intrigue, and the pondering of deep and profound thoughts. You won't find too many Shiraz's in Virginia, and maybe that's for the best, because a wine this provocatively good should be rare.

A merlot is like the pepperoni pizza of the pizza world. Sure, there are fancier pizzas out there, but you'll often go back to it for the classic flavor. Our award-winning Merlot has a bold, long flavor with a subtle cherry note complemented by American oak. At 14% ABV this wine has the oomph to stand up to flavorful pizza  and hearty pasta dishes.

Chambourcin is a hybrid grape that was cross-bred to grow well in the volatile climate of the New World. It grows wonderfully in Virginia and every winery does theirs differently. We treat our "Culpeper Heritage" Chambourcin with the respect it deserves, and it rewards us year after year with flavors of cherry, plum and smoke from the toasted French oak. 

Looking for our biggest, most flavorful wine? Well buddy, you've clicked on the right button. Our Petit Verdot is big, as dark as ink, full of stone fruit flavors, tannic in all the right places on your tongue and weighing in at a whopping 14.3% ABV…this is everything a Petit Verdot should be. Want to know what to pair it with? Meat. The rarer the better.
Gold Medal: 2023 Governor's Cup
limited production specialty products*

Slightly sweet with a surprising citrus finish. Our elderberry wine is made from our farm's own elderberries and aged for 6 months. This wine is perfect when served chilled on a hot summer day.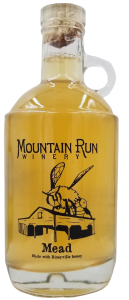 First made in 7000 BC, mead is the oldest known alcoholic beverage. This tasty treat, made by fermenting honey and water, boasts a light and sweet flavor that is entirely unique! Our mead is made from local Rixeyville honey and has been aged 10 months to create a soft and easy to drink honey wine. 

Made from Sperryville orchard apples, our farmhouse cider is crisp, dry and refreshing. We use a rotating tap of recipes so every batch is completely unique.

Known in some circles as "perry", pear cider is processed the same as our apple cider but out of local pressed pears. 

Made from Sperryville orchard apples, our farmhouse cider is crisp, dry and refreshing. We use a rotating tap of recipes so every batch is completely unique.

Estate wines at their best. Our Farmhouse White is a chardonnay-chardonnel-vidal blend.

Our farmhouse rose is a totally unique wine each vintage year! Made from the excess red grapes each harvest, the weather of the year determines which grapes and how much of each goes into this limited edition wine. Made with just a touch of sweetness, it's always a summer treat! 

Chambourcin and Cabernet heavy, with just a hint of norton, this red is a perfect table wine for fall and winter evenings.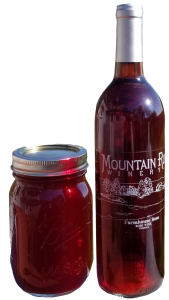 Sold by the glass or in take home kits and bottles from the tasting room, our summer sangria is available late-spring through mid-fall every year.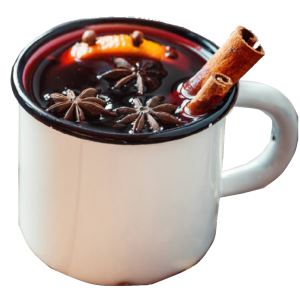 A winter classic, our mulled wine is available in the tasting room throughout the winter on Saturdays and Sundays when the weather is below 40s outside. 
*These are limited production products. Please check availability with the winery staff.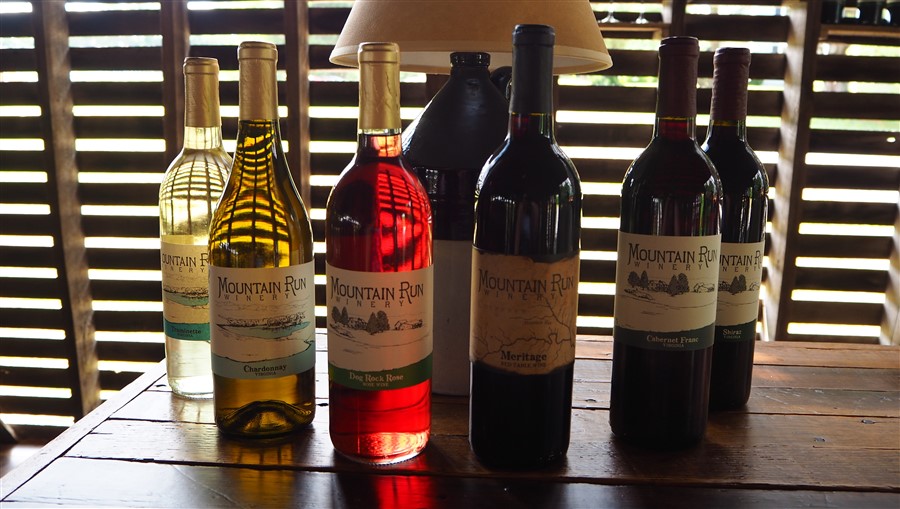 The best way to experience all that Mountain Run Winery has to offer is to become a member of our wine club. As a member you will receive:
Two bottles of wine

 that you select each quarter

One 

Buy-One-Get-One-Free tasting

 

or glass of wine

 per visit

10% off all purchases at the winery
Special opportunities

 to purchase pre-release wines before they are available to the public. . Mountain Run Winery is an artisanal winery and from time to time we will have special small-batch products available only to our Wine Club members. These may include pear wine made from our 50+ year old pear tree, elderberry wines, estate only wines, mead, fresh berries, and more. 

Invitations to private events

, to include the estate grape harvest, pressing apples for fresh cider, potluck dinners, winery tours and more.
Billing
The cost per quarter is $60, which will be billed directly to your credit card on file on the first day of each new quarter (January, April, July, October). You will receive an email receipt after your credit card has been billed. You may cancel at any time by contacting Mountain Run Winery, however no refunds are given after a new quarter's billing has been processed.
Shipping
VA and DC residents can elect to have Mountain Run Winery ship two bottles of wine to the address on file at the beginning of every quarter. You may select your wine preferences on the form below; however the exact wines shipped are subject to change. Bottles usually ship no later than the 15th of the first month of the quarter and shipping & handling (between $15 and $20 extra per shipment) is billed when the bottles ship. 
Wine Club applications are available in our tasting room or can be directly downloaded from the link below. Come by and sign up today!